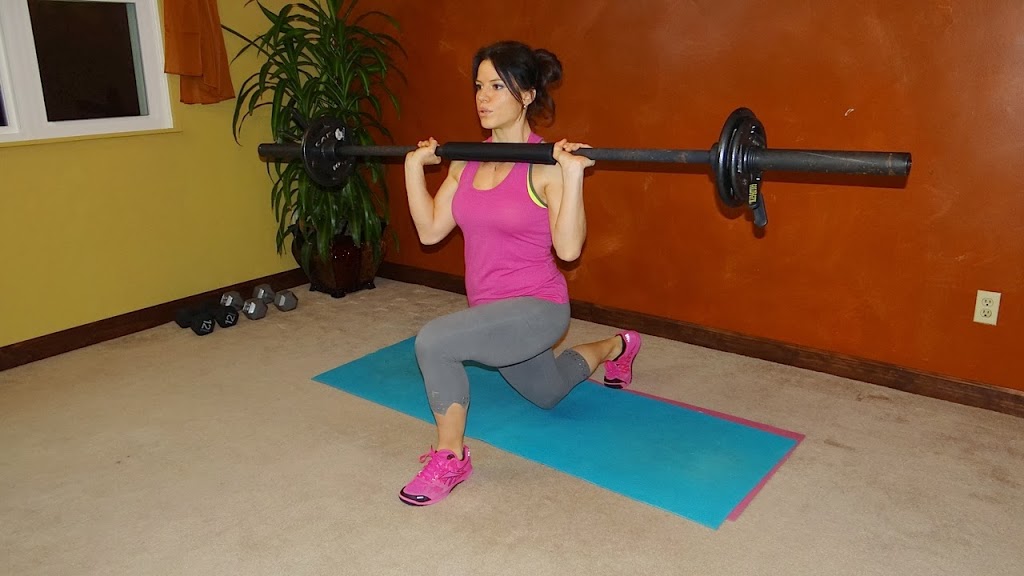 Hi Everyone!
This workout is short, it only has five moves, but it is still an intense full body workout. I used a barbell and dumbbells during this workout, but you can also complete the moves with body weight only. If you want to use weights, but don't have any at home consider using canned food or milk jugs filled with either sand or water. 
This workout can be repeated up to 4 times. Always listen to your body and maintain the correct form throughout. 
I am still behind on posting, so I should have 1 or 2 new workouts up on the blog today!
Have fun!
Melissa
Repeat 1-4X
*When using weights I typically have a goal range to ensure I am using proper form throughout the exercise. If you can easily make it to the top end of the range you are ready to increase the amount of weight you are using. 

1. Frogger Handstand Pushup
   -With Handstand 5-10 reps, without handstand 20 reps

2. Squat to Lunge with Weights
   -10-20 reps 

3. Weighted Temple Tap
   -10-20 reps (right and left=1 rep)

4. Side Plank Double Lift
   -10-20 reps per side (Right and Left)

5. Single Leg Squat to Jump Kick
   -10-20 reps per side (Right and Left)