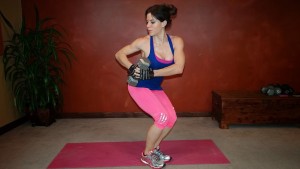 Hi Everyone!

This is Workout #1 of my Body Sculpting/Bikini Competition Prep Workout challenge. It's a quick workout that will get your heart rate up, and have you sweating. One round takes 15 minutes, and this one can be repeated up to 3X.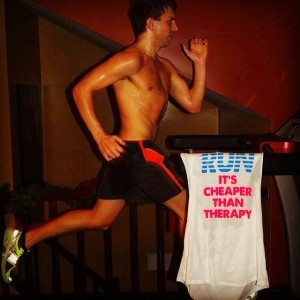 I planned on repeating this workout, but my schedule was thrown off due to a nearly 2 hour commute home from work in a snowstorm. I followed one round up with a 4 mile run so I can stay on track with the One Month Cardio and Body Shaping Challenge. 

This workout combines lower body toning, with core tightening exercises. I used two 20 lb dumbbells in this workout, but you can use whatever weight you find challenging (or stick to body weight only). 

I hope you enjoyed day 1 of the Body Sculpting Challenge! See you soon with Workout #2. 

Melissa


PS Don't Forget to check in with your progress along the way! Check In on Facebook, Instagram or Twitter. 
10/50 Second Intervals

1. Full Body Mountain Climber
2. Chair Rows
3. Russian Kicks
4. Bicycle V-Up (right)
5. Bicycle V-Up (left)
6. Burpee
7. Split Squat (right)
8. Split Squat (left)
9. Sit to Stand Hop (right)
10. Sit to Stand Hop (left)
11. Curtsy Lunge (right)
12. Curtsy Lunge (left)
13. Russian Twist
14. Side Plank Elbow Tap (right)
15. Side Plank Elbow Tap (left)