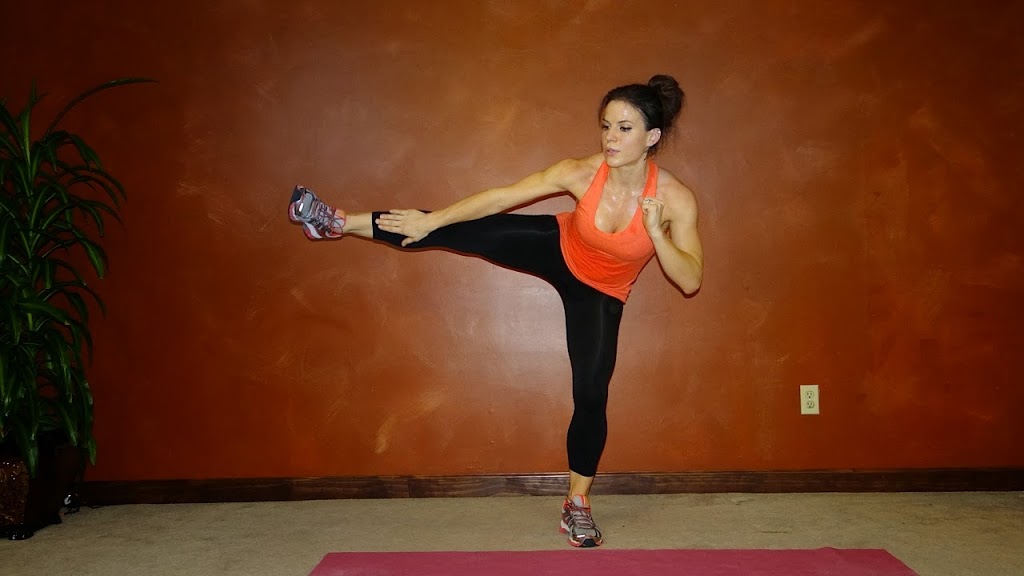 Hi Everyone!
This is Workout number 3 of My Body Sculpt and Bikini Competition Prep Workout series. It's a great workout that combines muscle shaping exercises with high intensity cardiovascular fat burning.
I went through this workout twice, and Jesse went through it with me once. We were both dripping sweat by the end of the workout.
For the Cardio Challenge, the first day of the month was a Wednesday, so I only got in half of my mileage for the week. I ran 11 miles from Wednesday-Saturday. I took Friday off because I was exhausted and needed a rest day.
My mileage looked like this:
Wednesday: 4 Miles
Friday: Rest
Jesse's total Mileage starting from Wednesday-Saturday was: 13.6 Miles.

How are you doing with the challenge? Let me know on Facebook, Instagram or Twitter!

Have fun with this workout! I am getting ready to film a new one!

Melissa
10/50 Second Intervals

Repeat 1-3X

1. Burpee
2. Sumo Squat
3. Burpee
4. Pendulum Squat
5. Burpee
6. High Knees
7. Up/Down Dog (Dive Bomber)
8. High Knees
9. Walk the Plank
10. High Knees
11. Frogger
12. Temple Tap Abs
13. Frogger
14. Leg/Hip Lift
15. Frogger