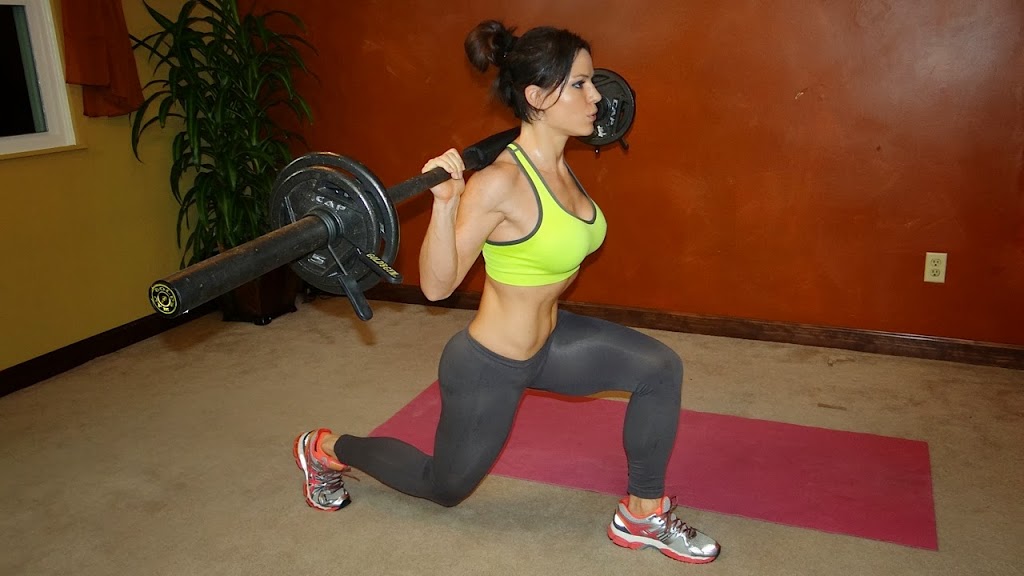 Hi Everyone!
This was workout #4 of my Bikini Competition Prep/Body Sculpting Challenge Workout series. For this workout I used my barbell and dumbbells. When choosing an appropriate amount of weight you want to select an amount that challenges you. You should be able to complete 10-15 reps of each exercise with good form. 
Building muscle is one of the best, and most efficient ways to improve your metabolism and your overall athleticism. For every 3 lbs of muscle your body burns approximately 120 extra calories per day, even when you are at rest. 120 calories is close to what you burn by running 1.5 miles. 
Last year I posted this picture: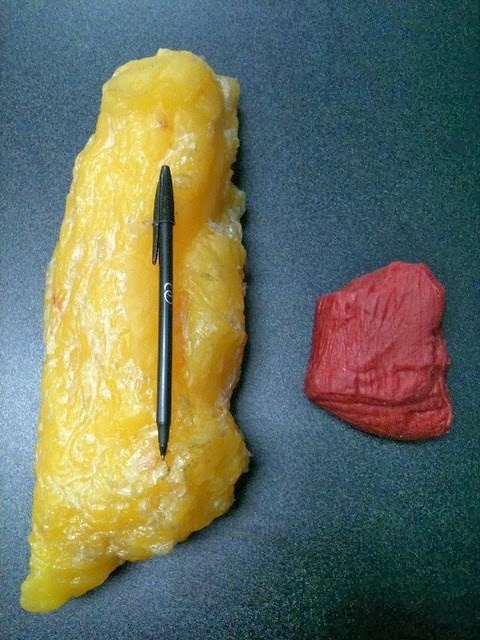 5 pounds of fat VS 5 pounds of muscle. 
This demonstrates the difference in density between muscle and fat. Both weigh 5 pounds, but that 5 pounds will look radically different in your body. Don't fear building muscle! Don't get mad if the scale doesn't move as much as you want! If you're losing inches, but not weight this is why. This is what you want for a rocking metabolism, and some fabulous functional strength. 
Don't be afraid to pick an amount of weight to use during your workouts that will challenge you. 
Here are some ideas:
I have an Olympic size barbell (45 lbs) and I added 30 lbs to it for a total of 75 lbs. I also used 2 20 lb dumbbells. 

I hope you all enjoy the workout! I followed this one up with 4 mile repeats at varied paces. I am sticking with the challenge! 

Melissa

PS I still want to see you checking in! If you are doing any of my challenges please check in on Facebook, Instagram or Twitter!
10-15 Reps Per Exercise
This can be repeated 1-3X. 

1. Deep Squat
2. Romanian Deadlift
3. Lunge Lift (right)
4. Lunge Lift (left)
5. Plie Squat
6. Warrior Deadlift (right)
7. Warrior Deadlift (left)
8. Good Morning
9. Wide Stance Front Squat
10. Chair Squat
11. Deadlift