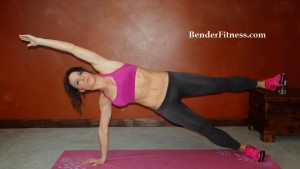 Hi Everyone!
This workout was great! I got in a fantastic sweat and one round took just over 23 minutes. I repeated this workout twice, and we filmed the second time through.
I increased the length of the cardio intervals by 15 seconds to increase the cardiovascular challenge and fat burning benefits. I love jump roping (even when I step on the rope, haha). If you are interested in some of the health benefits of jumping rope check out this article: Health Benefits of Jumping Rope.
I hope everyone enjoys today's challenge. Don't forget to check in after you get in your workout for the day: Facebook, Instagram, Twitter.
We are off for more birthday celebrations!
Melissa
45 seconds cardio of choice, 50 seconds max reps: 15 Rounds

-Jump Rope
1. Singe Leg Hop Up (right)
-Jump Rope
2. Single Leg Hop Up (left)
-Jump Rope
3. Frogger Push Up
-Jump Rope
4. Single Leg Hip Thrust (right)
-Jump Rope
5. Single Leg Hip Thrust (left)
-Jump Rope
6. Tapping Warrior 3 (right)
-Jump Rope
7. Tapping Warrior 3 (left)
-Jump Rope
8. Side Plank Leg Lift (right)
-Jump Rope
9. Side Plank Leg Lift (left)
-Jump Rope
10. Leg/Hip Lift
-Jump Rope
11. Mountain Frogger
-Jump Rope
12. Crab Kick
-Jump Rope
13. Temple Tap Abs
-Jump Rope
14. Boat Swim
-Jump Rope
15. Burpee