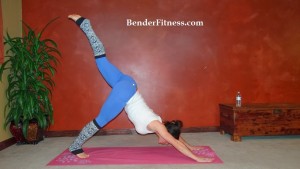 Hi Everyone!
This is an active recovery workout to stretch out the entire body, get the blood flowing to any tight muscles, and help remove any lactic acid build up from your body. This yoga flow takes 20 minutes.
Yoga is amazing, because when you finish a yoga flow your body has a different kind of energy than it does when you finish a high intensity workout. If you are trying both today compare how you feel after each one. Additionally, research has shown that yoga increases your body awareness and decreases over eating. The theory is that as you raise awareness of your body you are able to more accurately interpret hunger signals vs boredom.
I also got in a 3 mile run, so I am attaching a HIIT Cardio Workout video as well.
I hope you all enjoy the Day 17 workout! I am late getting this posted, so Day 18 will be posted this afternoon. 🙂
Melissa
15 Minute High Intensity Home Cardio Workout