Beginner: 10 reps
Intermediate: 15 reps
Advanced: 20 reps

or

HIIT: 50 seconds max reps, 10 seconds of rest between exercises. 

1. Leg Circle (right)
2. Leg Circle (left)
3. Rock the Boat
4. Side Crunch Toe Touch (right)
5. Side Crunch Toe Touch (left)
6. 3 Part Abs
7. Bicycle
8. Boat Scissor Twist
9. Super Swimmer
10. Tick Tock Abs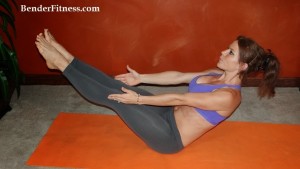 Hi Everyone!
This was my workout yesterday. It's a challenging mat based core series. This one definitely kept me working hard, and I struggled to keep form a few times during the movements. 
Remember, it's always better to complete the exercise with proper form, rather than doing more reps incorrectly. To really challenge your muscles you want the movements to be controlled throughout the full range of motion. 
My body was tired from running a half marathon on Saturday, and going to a climbing wall on Sunday. I enjoyed the challenge of this workout for both my strength and endurance. 🙂
Enjoy!
Melissa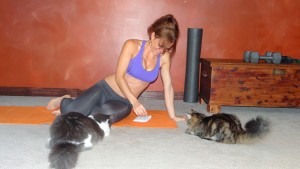 Gambit and Buffy <3 Workout Time!