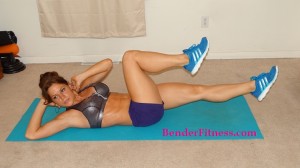 Hi Everyone!

This is a 10 Minute Interval Core Workout. By the end of this one my abs were burning! I love core workouts, and this one was no exception. It's quick, but it can be repeated or combined with a quick interval cardio workout like the Cardio 15 Minute High Intensity Workout, 8 Minute Cardio Fat Stripper or a Treadmill Workout.

Having a strong core will assist you with everything you do. It provides you with a strong foundation for all movement, and helps you maintain proper form during exercise. Plus, toned abs look good. 🙂

Enjoy the workout! I am filming a new one tonight!
Melissa
PS You should warm up before all workouts, but it's especially important to warm up before interval workouts to maximize the burn and keep your muscles safe. Try jump rope, jumping jacks or jogging in place.
Max Reps during each 50 second interval, 10 seconds of rest
(Beginners may shorten working interval to 30 seconds, Intermediate: 40 seconds)

Repeat 1-3X

1. Spiderman Pushup
2. Bicycle
3. Crunch Tap
4. Side Plank Hip Lift with Elbow (right)
5. Side Plank Hip Lift with Elbow (left)
6. Leg/Hip Lift
7. Windshield Wiper Plank
8. Temple Tap Abs
9. V-Up
10. Plank Crunch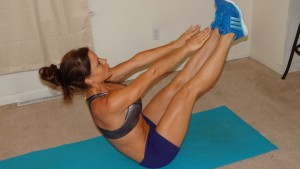 V-Up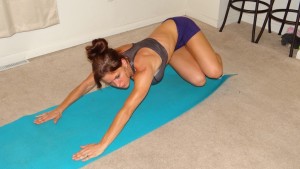 Plank Crunch