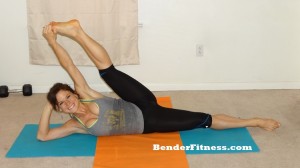 Hi Everyone!

I asked on my facebook page what everyone wanted to see more of, and many people requested more yoga videos. Jesse and I teach fitness classes, yoga and boot camp, at a college near us, but we are off for the summer. I have missed teaching yoga flows, and it felt great to do a nice flow. 

This flow is short, about 20 minutes, but it can be repeated. Yoga is all about balance, so this workout helps tone and strengthen your entire body. Maintaining flexibility in your muscles and joints helps relieve pain and prevent injury.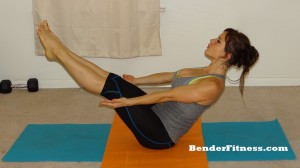 I am a firm believer in the benefits of yoga. I have presented (with three other talented researchers) at the Pennsylvania Occupational Therapy Association conference on the use of yoga to improve self regulation skills in children. Our presentation was also accepted to be presented at the American Occupational Therapy Association conference. I have also presented on the use of yoga to prevent falls, and improve balance in the elderly. Yoga has benefits across the lifespan. 


In addition to this yoga flow Jesse and I had a very active day. We went to a trampoline birthday party. We spent an hour jumping on trampolines and playing dodge ball. We finished up our day with a 6.22 mile trail run. 

I am planning a new workout for tomorrow, so enjoy the yoga flow and I will see you soon!