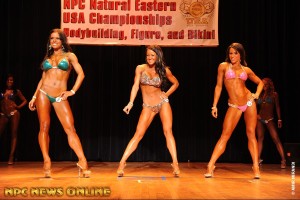 Hi Everyone,

Lately I have received a lot of questions about supplements. Anytime I have a supplement questions I turn to Jon Shoop from Total Nutrition Mansfield. I am a Total Nutrition sponsored athlete. You can check out my bio on their page: Melissa Bender Sponsored Athlete. Total Nutrition sent me a fabulous care package.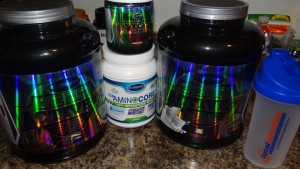 These are the supplements that Jon recommended for me: BCAAs, Protein and a multi-vitamin.
The protein is Lean Active 7. It has 30 grams of protein from 7 protein sources (Whey Isolate, Whey Concentrate, Whey Peptides, Egg Protein, Casein Protein (calcium and potassium), and Milk Protein. It also has 3 grams of dietary fiber. The flavors are Chocolate Cake and Vanilla, and they are both delicious. It's great mixed with water, mixed in Greek yogurt, and in smoothies.
Amnio Core BCAAs. Branched Chain Amino Acids help preserve lean muscle, improve muscle endurance, and improve muscle recovery and protein synthesis. This is a pre-workout supplement. Alternately, you can take it during very long workouts to maintain your energy. As an added bonus, the BCAAs have electrolytes to enhance hydration.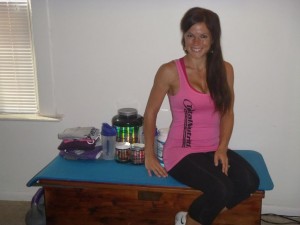 Multi-Vitamin: Alkalinity Fuel. This is a water soluble vitamin, that has never been de-natured by the heating process. It is instantly absorbed by your body, and helps improve your energy and immune system. Personally I love this vitamin because I have a sensitive stomach. Most vitamins in pill form make me feel instantly nauseous, but I haven't had that problem with Alkalinity Fuel.
You should always support any training program with healthy eating and whole foods. Don't forget that it is possible to meet all of your dietary needs without the use of supplementation by eating a balanced diet. If you chose to use supplementation it should support a healthy lifestyle, not substitute for un-healthy decisions and meal choices.
If you have questions about the right supplementation for your goals send Jon a message on Total Nutrition's facebook page: www.facebook.com/TNMansfield. He is always willing to help, and he has the education and knowledge to support his recommendations. If you have a disease such as: ALS, kidney problems, high blood pressure, or thyroid conditions among others, use of supplements is something you should discuss with a nutritionist. Tell them any illnesses or concerns that you may have so they can help you make an educated decision regarding whether or not a supplementation program is appropriate for you.
Have a great day! I will see you tonight with a new workout!
Melissa
If you enjoyed this post, other posts you make like: