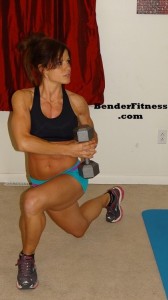 Hi Everyone!
As always the workout video and breakdown are below. I was in the mood to switch things up a bit tonight, and I realized it's been a while since I did a combination running/interval workout. I went through the workout twice, but if I repeat this one in the future, I will increase the interval portion to 10 minutes. I felt great during the workout and the run.
This is a great fat burning, metabolism boosting workout. It combines strength training, and cardio, while incorporating moves to create a full body workout.
I will also be sharing another post showing some of the food prep I did today for the week, and some of my meals so check back for that!
Have a great night!
Melissa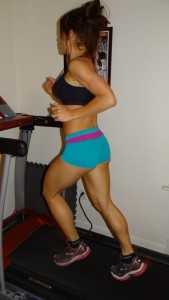 All Levels: Max Reps during each 50 second interval, 10 seconds of rest between exercises. Followed by 1 mile run, or 5-10 minutes of cardio of choice.

1. Frog Hopper
2. Curtsy Lunge Twist (right)
3. Bicycle Abs
4. Curtsy Lunge Twist (left)
5. Jumping Jack Pushup