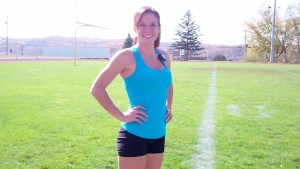 Hi Everyone,
This was my workout today. I did it right before Cross Country practice. It was absolutely gorgeous today, and it was really nice to get outside and enjoy the weather. 
Today's workout incorporates body weight exercises, and some strides at the track. You can always substitute jump rope or high knees intervals, or do one of my cardio workouts. 
I still felt tired from last weeks workouts. Today I have focused on re-hydrating, and tonight I am going to make sure I get enough sleep to allow my body to fully recover so I am back to full steam tomorrow. 🙂
I hope you guys enjoy the workout. Have a great night!
Melissa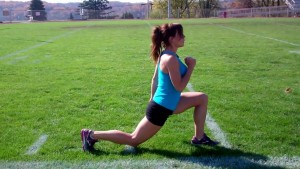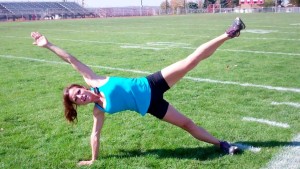 Beginner: 10 reps
Intermediate: 15 reps
Advanced: 20 reps

Repeat 1-5X

*Sprint the Straight Aways, Jog the Curves: 2-5 laps total. 

1. Burpees
2. Walking Lunge
3. Side Plank Jack (right)
4. Side Plank Jack (left)
5. Warrior 3 Squat
6. Plank Jack
7. Tricep Dip
8. Right Step Up
9. Left Step Up

Cardio.