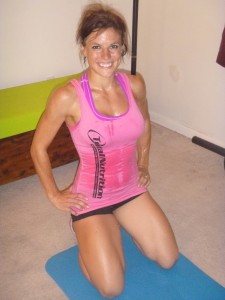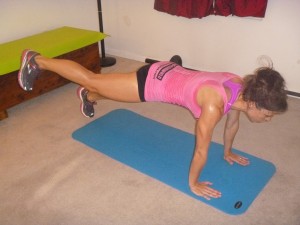 Hi Everyone,
Today was a great workout day for me. I did some running with some of the girls from the cross country team I coach. We alternated an easy pace with 100 yard strides up and down the football field.
Then I came home and filmed this workout. I went through the entire workout twice. I also threw in 20 reverse pushups with my dip station, and 20 Bulgarian Split Squats per leg, while holding a 15 pound kettle bell in between rounds. Sorry I didn't get to film that. After filming me for the first round Jesse went out for his run.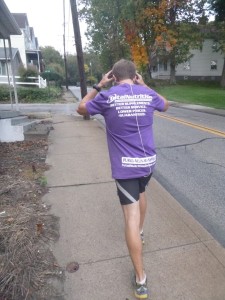 Jesse getting his music ready for his run, and starting up hill.
This workout got me very sweaty. I already mentioned that I did this in conjunction with some running today. Some other great cardio options are jump roping, running on the treadmill, or any of the shorter interval workouts in the "Cardio" tab above.
Enjoy the workout. Happy Fit Friday!
Melissa
Beginner: 10 reps
Intermediate: 15 reps
Advanced: 20 reps

Repeat 1-3X

1. Burpees
2. Walking Lunge with Lift Off (right)
3. Spiderman Plank (right)
4. Spiderman Plank (left)
5. Frogger
6. Speed Skater
7. Dive Bomber
8. Squat Walk
9. Lifted Windshield Wiper Plank (right)
10. Lifted Windshield Wiper Plank (left)