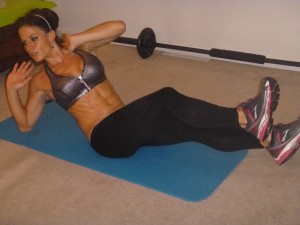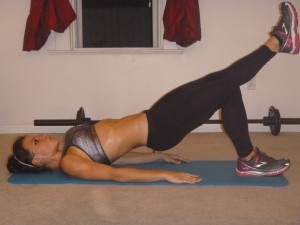 Hi Everyone,

This is the workout I did last night. It's a full body workout, and it took me 20 minutes. I also ran 2 miles with the girls from the cross country team, and two miles with Jesse.

I have been fighting off a cold for the last few days, so I have been taking vitamins to try and get over it quickly. My new sponsor, Total Nutrition-Mansfield, sent me vitamins that dissolve in water, called Alkalinity Fuel.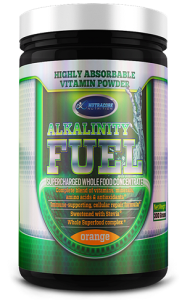 Alkalinity Fuel: Vitamins

This type of vitamin is absorbed much more effectively by your body, so you are absorbing 90% more of the vitamins you take. In traditional vitamins, that come in pill form, the nutrients in the vitamin are denatured by the heating process. As a result your body can not absorb the majority of the nutrients and you end up urinating them out. So you absorb 10% of your vitamin, and the rest becomes really expensive urine.

I also like the fact that this multi-vitamin is made from superfoods including: spirulina, wheat grass, chlorophyll alfalfa, barley root, kelp and ginger. This increases your body's ability to absorb the nutrients so you are maximizing the benefits of your vitamins.

If you want more information, or have questions about supplements that may be right for you check out (and like!) Total Nutrition's facebook page Here. You can message them and they will be more than happy to answer your questions.

I still have a bit of a cold, but I think the vitamins are helping me get over it more quickly, and the extra vitamin B is helping to keep my energy levels high.
I think you guys are going to like tonight's workout. If focuses on toning and shaping your entire body. I only went through it once, but it can be repeated up to 3 times.
I hope you have a great day!
Melissa

Beginner: 10 reps, 30 seconds timed exercises
Intermediate: 15 reps, 45 seconds
Advanced: 20 reps, 60 seconds

1. Balanced Bicycle
2. Heel Touch Plank
3. High Knees (timed)
4. Alternating Hip Drop
5. Single Leg Hip Press (right)
6. Single Leg Hip Press (left)
7. Mountain Climber
8. Get Ups
9. Reach Through Situps
10. Russian Kicks
11. Right Seated 1 Leg Stand
12. Left Seated 1 Leg Stand
13. Romanian Deadlift
14. Squat