Hi Everyone, 


This video is actually from two days ago! I went to charge my camera for today's workout and realized that I hadn't uploaded this. 


If you follow me on my facebook page or twitter you probably already know this, but I am super excited so I am going to share this again! 


Jesse got a call on Wednesday from a representative from Point Park University to let him know that he is being inducted into Point Park's hall of fame for all of his running accomplishments. He was the captain of the cross country team and set many running records.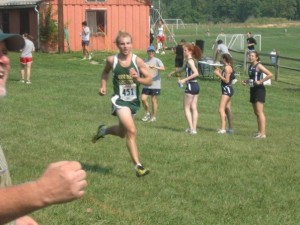 This is a picture of Jesse winning a race in college. As you can see no one else was even close to him. The picture below is of Jesse winning a race when we were on vacation last summer. He is an inspiration to me, and his accomplishments are a great motivator for me to keep working on my running and fitness.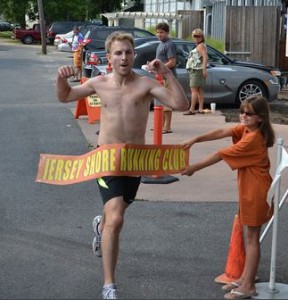 There will be a brand new workout video later today so check back!
Melissa