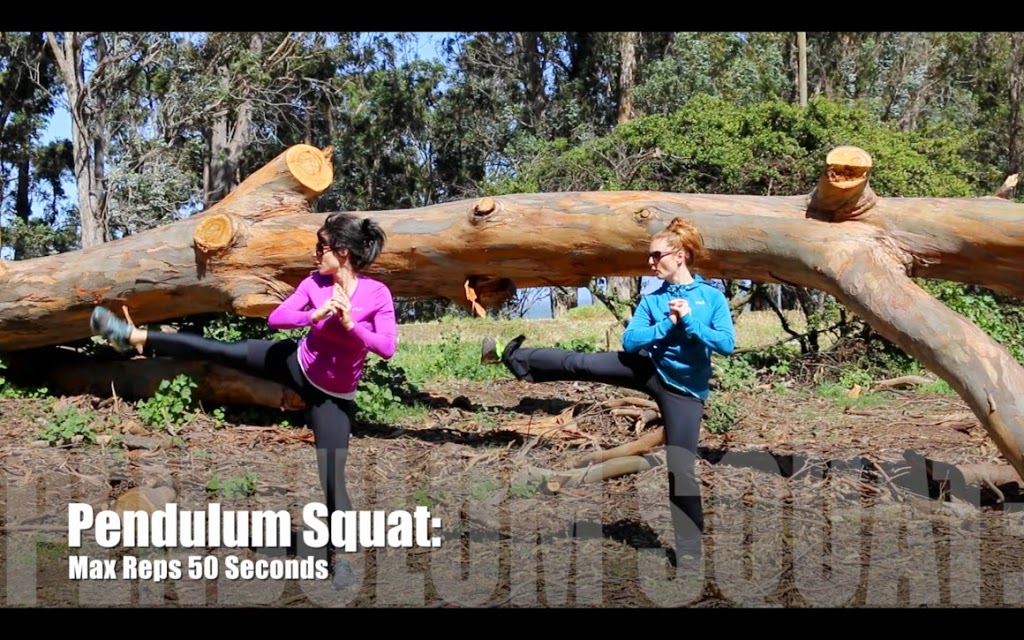 Hi Everyone!

I have another 4-Minute Standing Workout for you! This one is focused on your Thighs & Butt. You will work your butt and thighs from every angle. This is a quick workout, but it is very efficient. 

I am joined today by my friend Nicole. We have been BFFs since the second grade. She has traveled across the country from Maine to join us here for our Fitness week with my fitness ambassador Rose, in San Francisco. We have been staying busy, and having fun running/filming new workouts. The photo below is from Nicole's fitness tracker stats from the day we filmed this workout.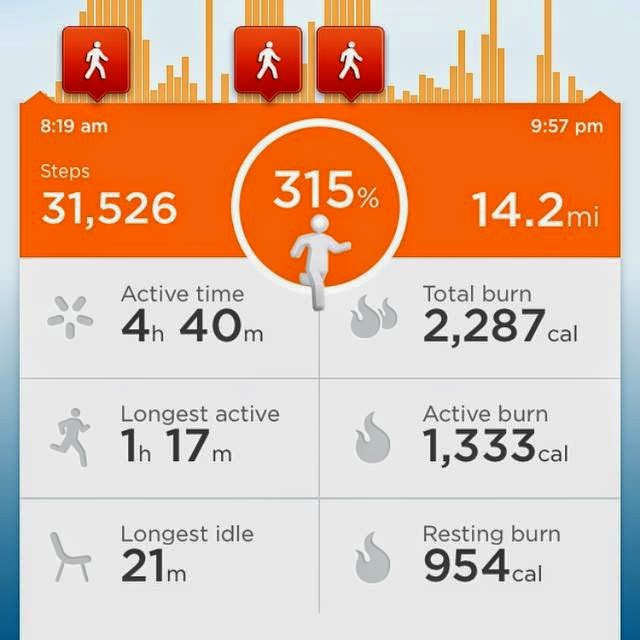 Nicole's Fitness tracker stats.
We paired this workout with a run, but I have included my 10-Minute Jump Rope workout below as an alternate cardio option. It was very windy when we filmed outdoors, so there is no audio to the workout (just some music!) 
I hope you enjoy it!
Melissa
Equipment: Gymboss Interval Timer set for 4 Rounds of 10/50
1. Pendulum Squat (Right)
2. Warrior Kick (Right)
3. Warrior Kick (Left)
4. Jump Squat

Repeat 1-5X. 
Optional: Pair with Jump Rope Routine or 30 Minutes of Cardio. 

*If pairing with the Jump Rope Workout alternate routines. IE: Things & Butt/Jump Rope/Thighs & Butt.
Equipment: Gymboss Interval Timer set for 10 Rounds of 10/50 and a Jump Rope

1. Jump Rope
2. High Knees
3. Jumping Jack
4. Skier
5. Single Leg Hops (5 per leg, alternating)
6. Jump Rope
7. High Knees
8. Jumping Jack
9. Skier
10. Single Leg Hops (5 per leg, alternating)

Repeat 1-3X