Hi Everyone!
I've been working my way through a fun project: re-filming my Bikini Competition Prep Workout series! When I originally filmed this series, I filmed the videos for Reps (original video is shared below). In the updated version I am doing the workouts in timed intervals. The pace increases the intensity and makes this a fun and effective workout.
I've really enjoyed the challenge of re-visiting and re-filming these workouts. I originally filmed these workouts more than ten years ago! I'm really enjoying seeing the differences between filming this at 29-30 years old and doing these workouts now at 40-years old. I'm interested to see if the results are the same or if I need to make adjustments to the program.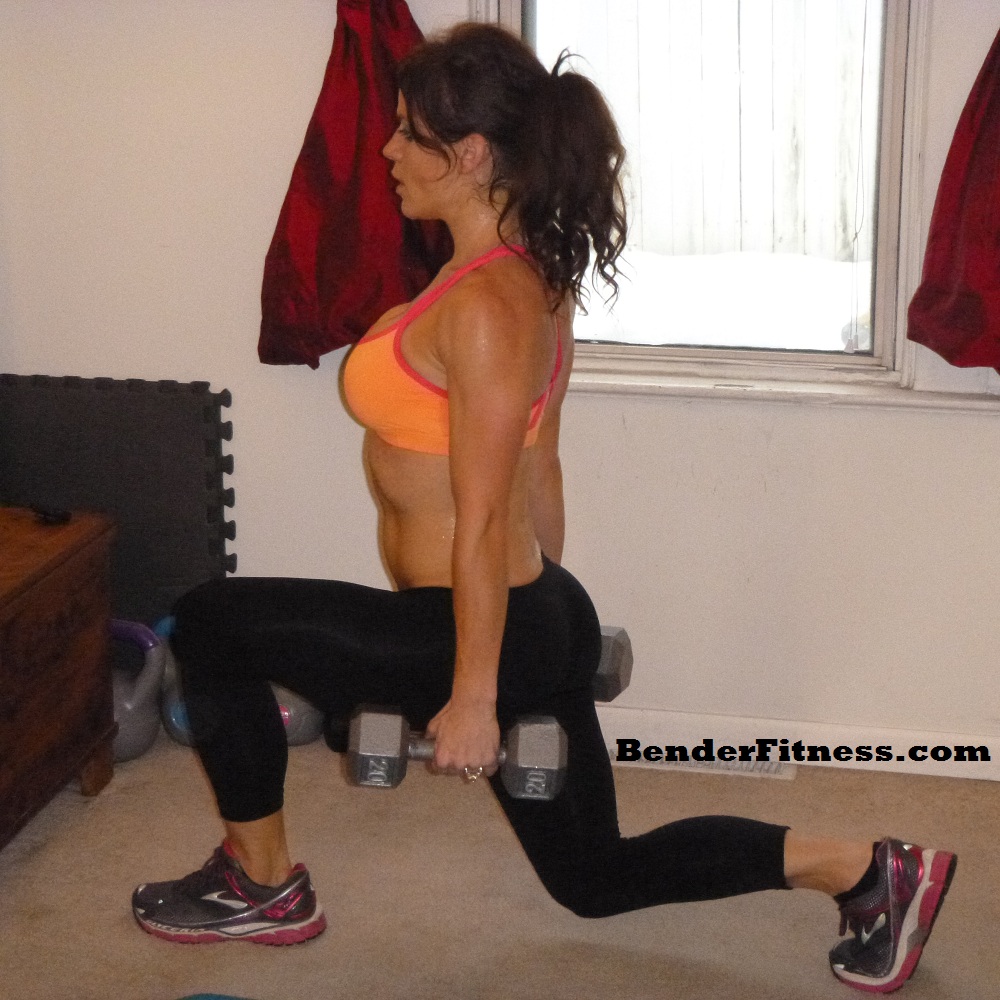 My first time through this program I had great results and came home from my first NPC Naturals Bikini Competition with two trophies. You can find the original workout series here: https://www.benderfitness.com/bikini-competition-workouts-12-week-program
Re-Experiencing this workout series at 40-Years Old:
A few things have struck me about this workout series as I've re-filmed it. First, these workouts are solid and effective. Filming them for time is more challenging to me than the original process of filming the videos for reps. Part of that is because I know how many reps I did the first time through, so I am to push myself to get at least that many reps during each timed interval.
The major thing that has struck me about re-filming this series after ten years and two kids: Being consistent with my workouts over the past ten years has been great for my overall health and fitness level. I was a little bit nervous about re-filming this series because my life has changed so much over the past decade. One of the biggest ways being: having two children, balancing their activities schedule and working some evenings means I have a lot less time and scheduling freedom. It's not as easy to get in my workouts and requires dedication, determination and planning.
It has been wonderful returning to this series, and finding it challenging, but within reach. I don't have any aches, pains or mobility issues. I think that's in large part due to the exercise that I've done over the past decade. Never underestimate how much exercise impacts your health, wellness and daily life experience. I love that I feel physically just as healthy and happy at 40 as I did at 29 years old.
I really hope you enjoy today's workout! Let me know if you have a favorite exercise and which exercises you find most challenging. Have fun, push yourself and keep on moving. Your health is worth the effort.
Melissa
Member's Workouts: The first eight updated ReBoot workouts in this series (plus other new workout series!) are already available to subscription members at: https://www.melissabenderfitness.com/pages/exploremelissabenderfitness 
Amazon Affiliate Storefront: https://www.amazon.com/shop/benderfitness

The Workout:
1. High Knees
2. Reverse Lunge Step Up (right)
3. High Side Plank Reach Through (right)
4. Reverse Lunge Step Up (left)
5. High Side Plank Reach Through (left)
6. Temple Tap Abs
7. Plank Jumps
8. Squat Jump
9. 1 Leg Hip Thrust (right)
10. 1 Leg Hip Thrust (left)
*Do two rounds with me in this video. Optional: Pair with two mile walk or run.
I did an "easy paced" two mile run on the treadmill: Speed 6.0, Incline 1. 
Easy means: I could hold a conversation at this running pace. Your pace should be modified to your own running level. 
The Original Video: