Hi Everyone,
This is one of the best Cardio HIIT Workouts out there. It's a quick no equipment workout routine and it is incredibly effective. You will improve your cardiovascular function, build lean muscle, burn fat, improve your VO2 Max, and your overall physical fitness and athleticism.
It's 15-Minutes of hard work, but it's so worth it. As always, you will find the full length workout video below.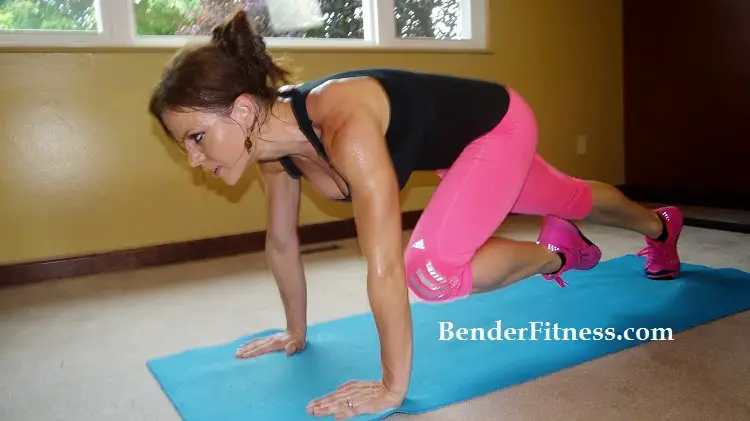 Workout Intensity
For this workout you want to challenge and push yourself to get into an effort level around 8 out of 10 (ten being a full sprint like you are running away from a bear). During this workout if someone speaks to you, you should be able to respond with a few words, but you would be out of breath and much prefer to concentrate on your breathing.
I recently read a research study (which I need to find so I can share the link here) that said having short, intense workouts (10-15 minutes) or even multiple 1-minute high intensity exercise snacks throughout the day is as effective as doing a low intensity 45-minute workout. This wasn't a surprise to me, as I've been saying this for many years. It's always nice to see continued research to back up the methods that I am using.
*This doesn't mean that you can't also get in an amazing workout with a Low Impact style workout. Low Impact doesn't mean easy, it just means you won't be doing intense plyometric exercises. Short but effortful Low Impact workouts, or longer, easier paced workouts are absolutely an option, they just take more time. Anyone who tells you that there is only one way to get in your workouts or exercise is wrong or trying to sell you something.
Before I was in grad school I did primarily yoga and running as my workouts. Once I started grad school, I was in classes for 8-hours per day, working full time in a restaurant, and spending two hours per day commuting to/from classes. Suddenly 60-minutes of yoga and 30-minutes of running didn't fit into my schedule anymore. I started writing my own workouts and saw my health, fitness and strength improve in every way.
Now that I have children it feels even harder to find time to get in workouts, so quick HIIT routines remain my favorite and most effective workout style.
Challenge yourself, don't fear sweat or heavy breathing. Neither of those things are signs that you are out of shape. If you max out on reps and need a break, that's not a bad thing either. These are all signs that you are willing and capable of working hard. You grow physically and mentally stronger through these challenges.
Have fun with today's workout!
Melissa
More Workouts & Link to make a Donation: https://linktr.ee/BenderFitness
Amazon Storefront: https://www.amazon.com/shop/benderfitness
Click the link to get your own Gymboss Interval Timer!
Max Reps 50 seconds, 10 seconds rest between exercises
1. Mountain Climbers
2. Jump Squats
3. High Knees
4. Lunge Jumps
5. Russians
6. High Knees
7. Frogger
8. Plie Jumps
9. High Knees
10. Hip Thrust (right)
11. Hip Thrust (left)
12. High Knees
13. Pendulum Hop
14. Burpee
15. High Knees
 Repeat 1-3X