Hello Everyone!
I have a delicious and simple recipe to share with you today! This Corn Tomato Avocado Salad is one of the best, simple party food recipes I have made in recent memory. It was a huge hit with everyone!
We celebrated my mom's birthday with a taco table. It was great, because everyone was able to customize their plate. So everyone, from the youngest child to the adults was able to have food that they enjoyed.
There was pulled chicken, ground meat and pork, as well as a variety of toppings. The great thing about this salad, is that it's fantastic on its own, as a side, over a salad or on top of a taco. It was so popular that there was none left at the end of the party.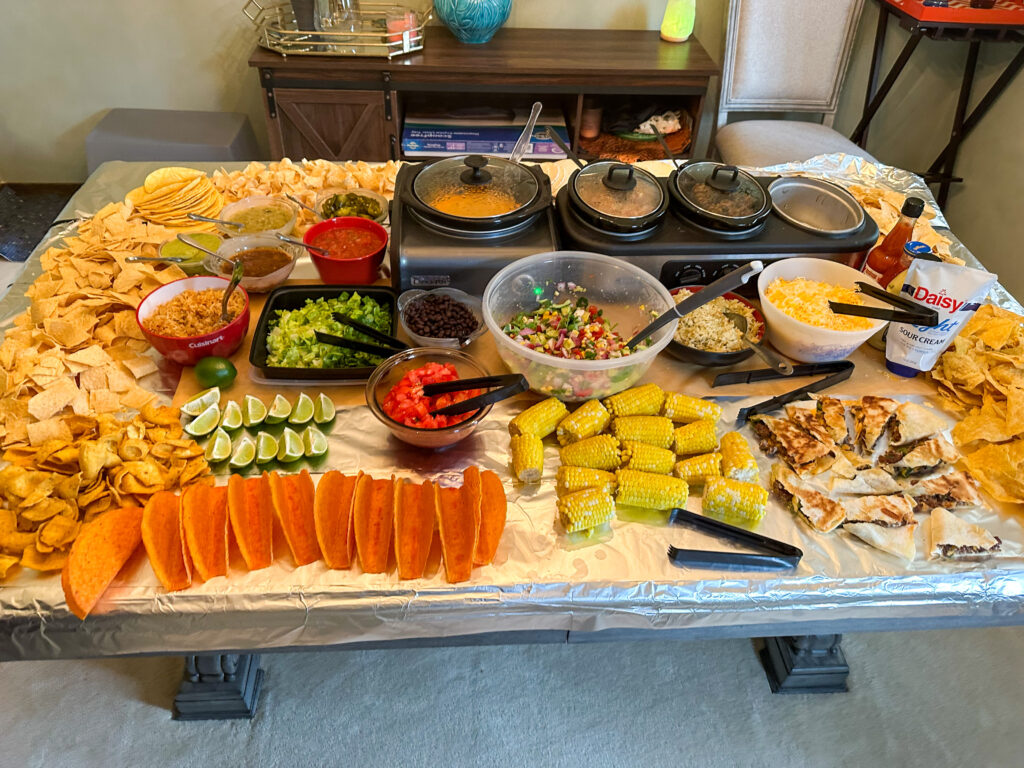 I kept things simple and used my Vidalia Onion Chopper. I often forget how handy this little kitchen gadget is, but it made the chopping go so quickly and my eyes didn't burn at all. It was so much quicker and less messy than chopping everything by hand.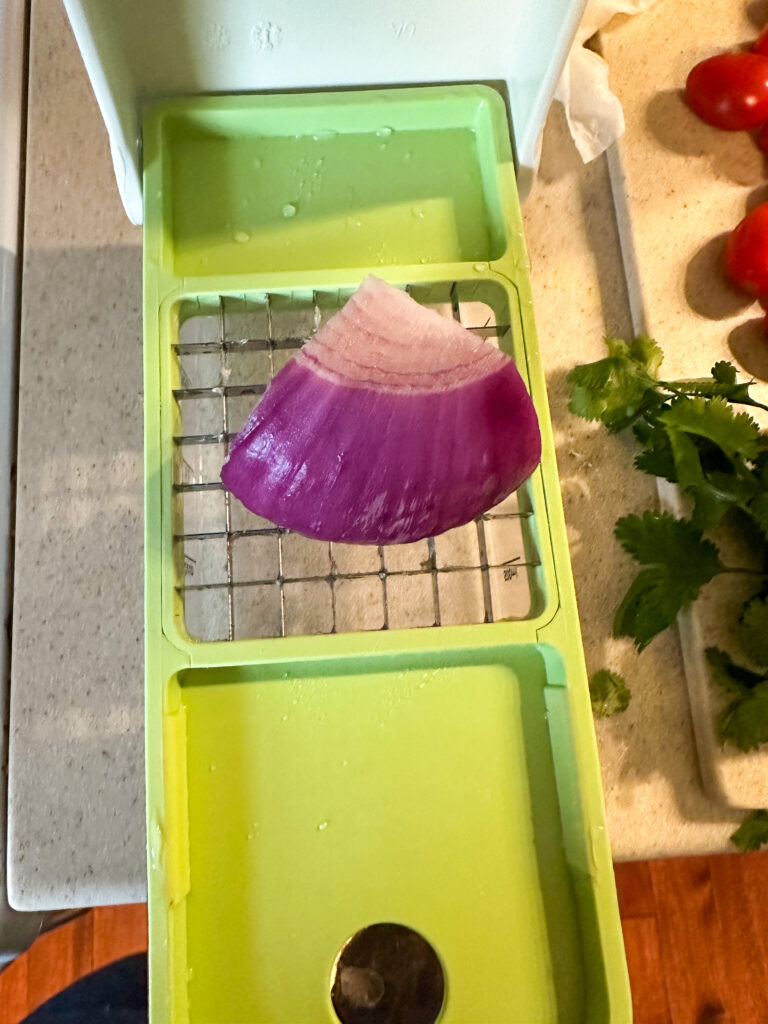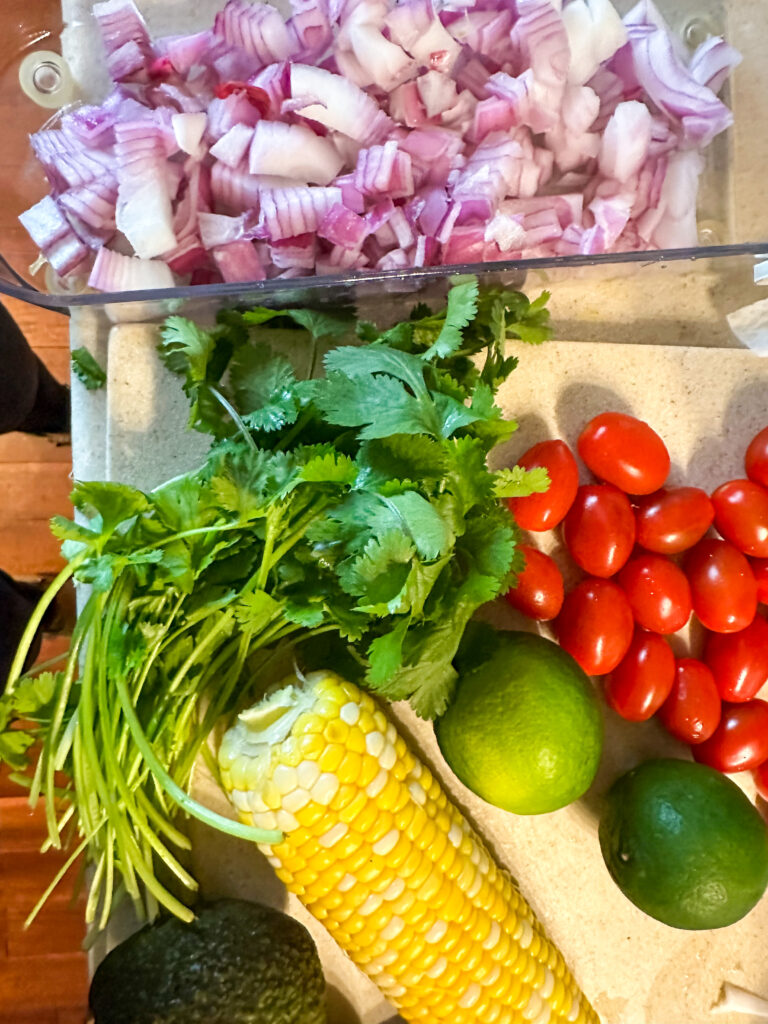 I used fresh corn for this, but you can substitute frozen corn if you are making this out of season, or are in a hurry. If you are using fresh corn, you just slice it from the cob when it's done cooking. Wait for it to cool down before shucking the corn, so you don't burn yourself!
You can customize this recipe, by adding or removing ingredients. I love the colorful combination of the ingredients. It looks so pretty.
I hope you enjoy today's recipe. If you make it please tag me in your social media photos and let me know any modifications you made to the recipe. I love to see the little tweaks that people do to personalize recipes. Don't be afraid to make it your own!
I like to change things up and modify recipes frequently. In my workouts and my food, I'm a fan of variety.
Enjoy! You can find more of my Recipes HERE. Keep an eye out, because I have a new Core Workout headed your way soon!
Have fun!
Melissa
More Workouts: https://linktr.ee/BenderFitness
Make a Donation via PayPal Here: https://www.paypal.com/donate/?hosted_button_id=X9S4VDNYE8RVU
Amazon Storefront: https://www.amazon.com/shop/benderfitness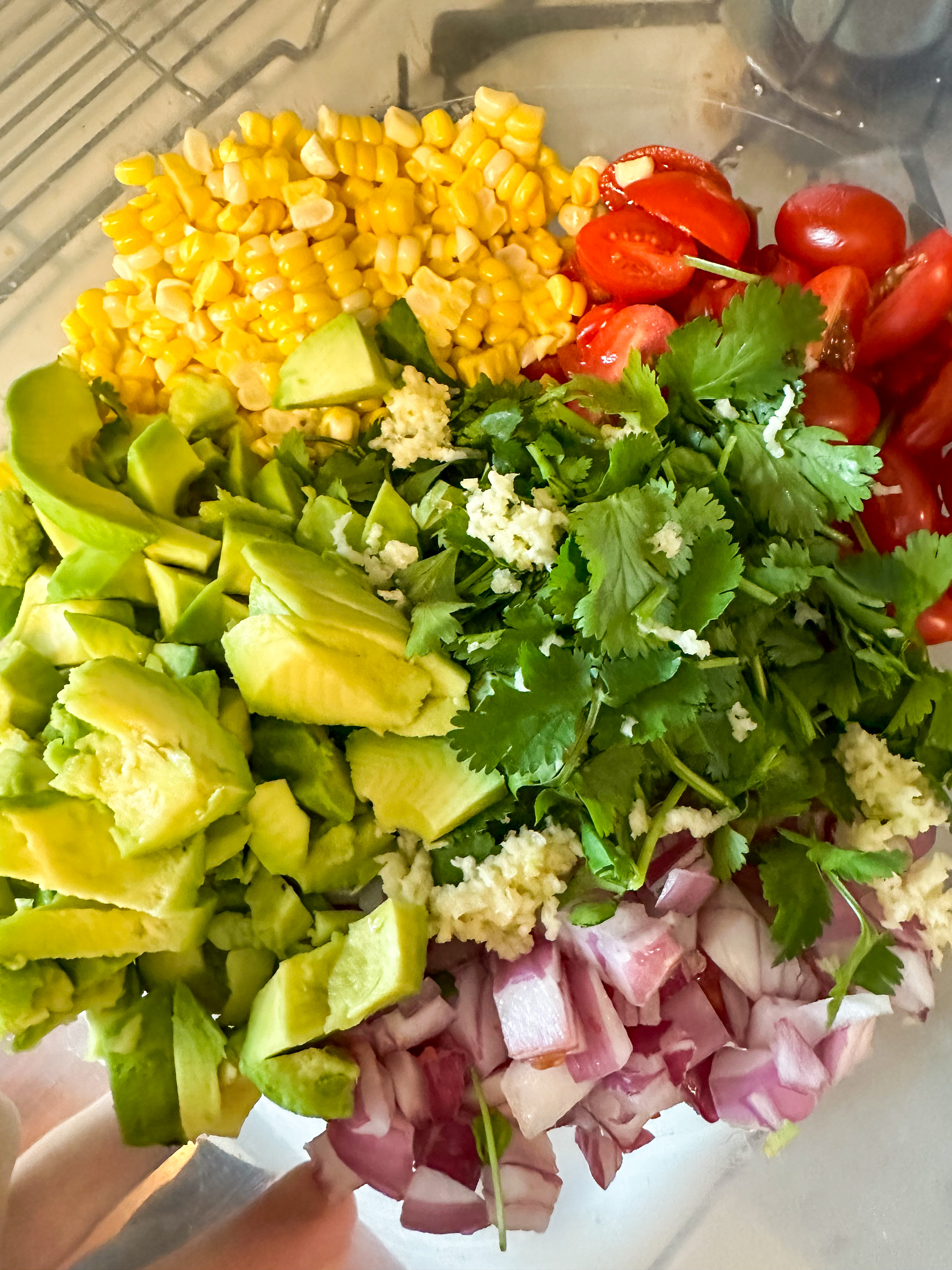 Ingredients
Aprox. 1 lb Cherry Tomatoes (quartered or chopped)
3 Ears of Corn, Cooked and cut off the cob (you can substitute frozen corn)
3 Avocados, Peeled, Pitted and Sliced
1 Red Onion (chopped or thinly sliced)
1/4 Cup Cilantro (chopped)
Lime Juice from 1-2 Limes
2 Tablespoons Extra Virgin Olive Oil
3-4 gloves of Minced Garlic
3/4 teaspoon Salt
Fresh Ground Black Pepper to Taste
Directions
Bake corn in the oven for 30 minutes at 350. (I left the corn in the husk and baked directly on middle the oven rack). Allow to cool and husk corn, before slicing it from the cob.
Put tomatoes, corn, avocados, onion and cilantro in a bowl.
Top with lime juice, olive oil, minced garlic, salt and pepper.
Stir together.
It's ready to serve!