Hello Everyone!
Welcome to a fantastic workout that is going to strengthen and sculpt every muscle in your core! This quick workout will work the central abs, obliques (side of the abs/love handle area), low abs and the back muscles that support the core. The best part, this is a fast workout routine! One round only takes 10-minutes.
You can go through this workout once, or repeat it up to 3X if you are looking for a more intense burn. I love pairing core workouts with some quick cardio like speed walking, a mile run or a jump rope workout. I will include a jump rope video below for an optional bonus cardio burn. As always, you will find the full length workout video and photo tutorial of the workout below.
March was both a busy and challenging month for me. It started out strong, when we celebrated my daughter's birthday. Then Covid struck our household. We made it three years without getting it, but I had a rough go of it when it finally hit. Thankfully, my lungs were fine, but the extreme fatigue made it hard to do anything except sleep. I barely got in any movement for more than two weeks. I finally started to recover my energy just in time to celebrate my birthday at the end of the month.
I had plans to run a fun, workout challenge for the month of March and enter my 40s feeling strong and healthy. After being sick it's the perfect time to celebrate my health and wellness and focus on making the next decade and beyond fun, healthy and exciting.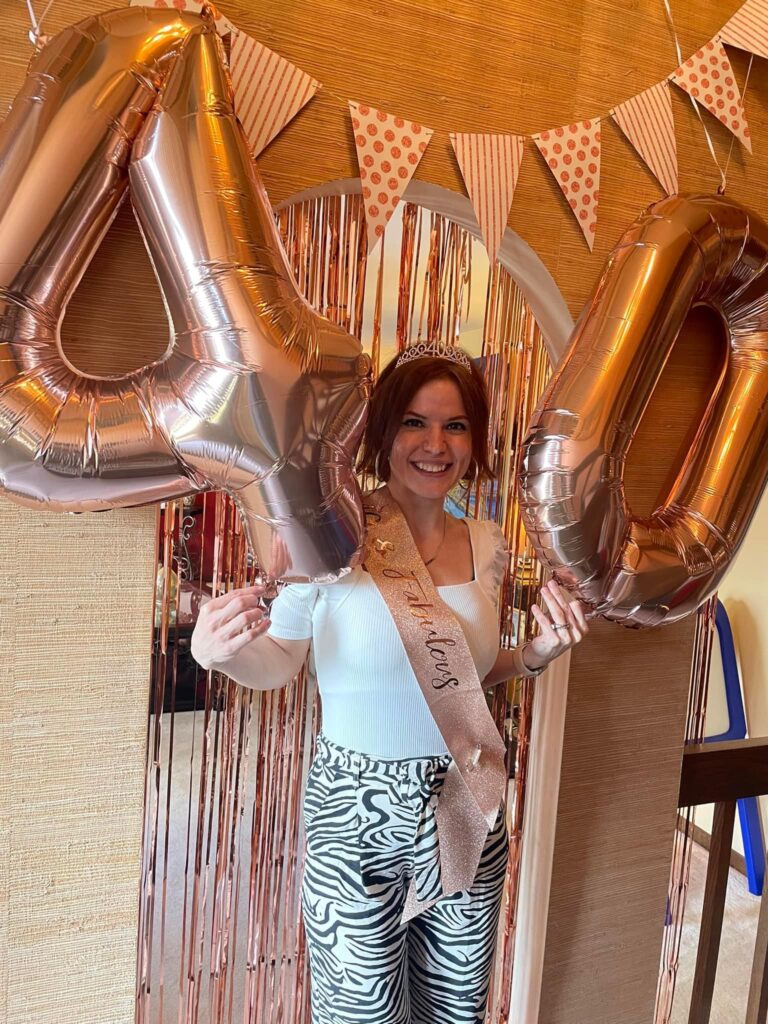 I am excited to get back into a normal routine of filming, exercise and life. I feel like I need to rebuild some of my strength and endurance, but luckily I know just how to do that!
I hope that you enjoy today's workout. It's definitely a routine that I will be coming back to.
Let me know if you had a favorite move or an exercise that you found most challenging. I love hearing from you.
See you soon with more new workouts!
Melissa
You can find me on Social Media: @BenderFitness and on Facebook: @MelissaBenderFitness Pinterest: Pinterest.com/BenderFitness TikTok: @BenderFitness
If you want to help support BenderFitness so we can keep bringing you new workouts, your donation is greatly appreciated: https://www.patreon.com/BenderFitness.
Shop BenderFitness recommendations on Amazon (we get a small commission, but it doesn't change the price for you!): https://www.amazon.com/shop/benderfitness
Shop BenderFitness Gear: https://my-store-c67ce6.creator-spring.com
Bicycle Twist
Oblique Twist Plank
Angel Abs
Superman
Beast Cross Elbow Tap
Toe Tap Crunch
Side V-Up: Right
Side V-Up: Left
Windshield Wiper Abs
Locust Stretch
Repeat up to 3X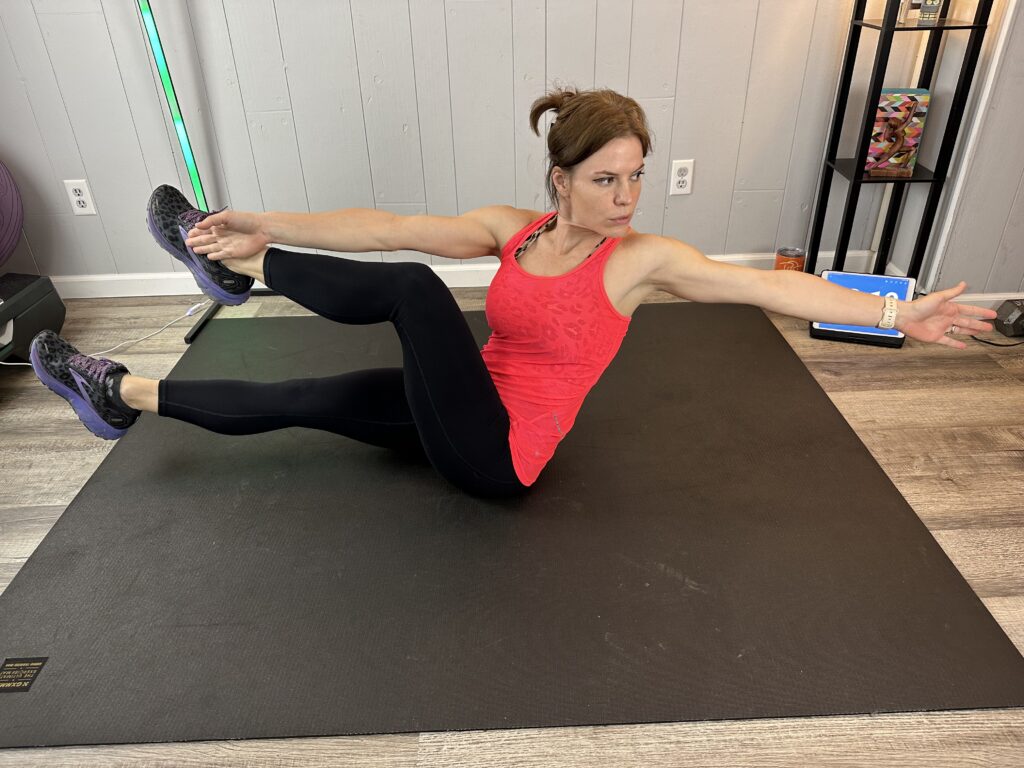 Bonus Cardio Burn: 10-Minute Jump Rope Workout