Hi Everyone!
Welcome to a fantastic, full body workout! Grab your dumbbells and get ready for an effective home workout routine that utilizes fun and unique exercise moves. I really enjoyed this workout. I did it with a group class, and enjoyed it so much that I wanted to share it here.

For today's workout I used dumbbells. I had some lighter dumbbells for the arm exercises, and heavier dumbbells for the lower body exercises. My weights ranged from 5 – 12 -15 pounds. The first time I went through this routine, I used a 20-pound kettlebell for most of the exercises, and 10 pound dumbbells for the arm exercises. Choose a weight that challenges you, but that allows you to complete the exercises with good form.

This routine uses compound exercises to help us recruit the most muscles and maximize the burn of this quick workout. This is my go to workout style, because it is so effective and it's the perfect workout for busy people. My schedule gets so hectic, that it has really taught me how to maximize my workouts within a short time period. As always, you will find the full length home workout video and photo tutorial below.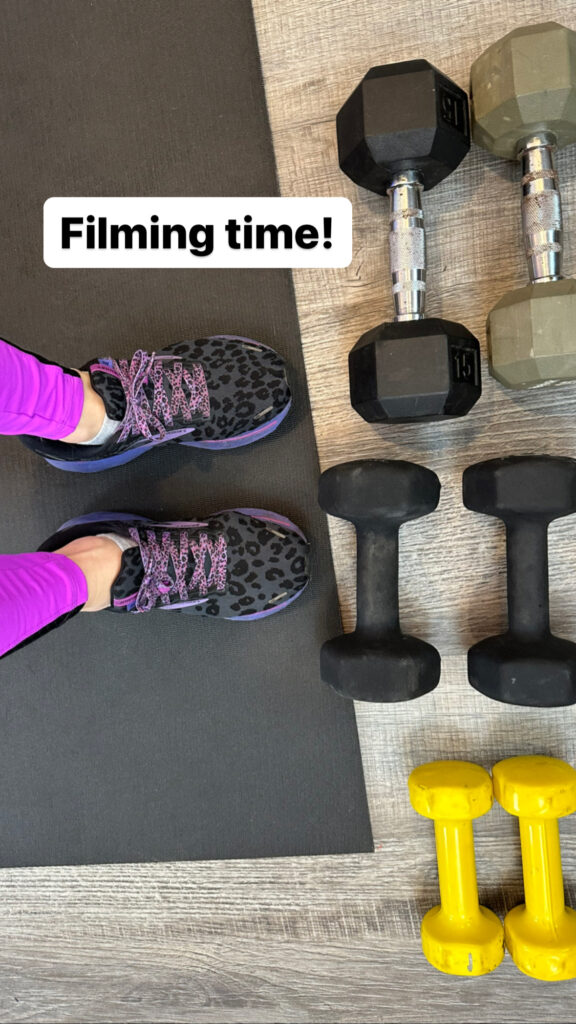 I planned on having this blog post up last week, and then to spend all week filming new workouts, but unfortunately Jesse and I got sick last week and all of our best laid plans have been thrown out the window. We made it three years into the pandemic without getting Covid, but it finally got us. It hasn't been a fun sickness, and I still don't have enough energy to make it through the day without sleeping, let alone get in a workout, but as soon as I've fully recovered I will be back to filming. Luckily, our children are healthy and doing well.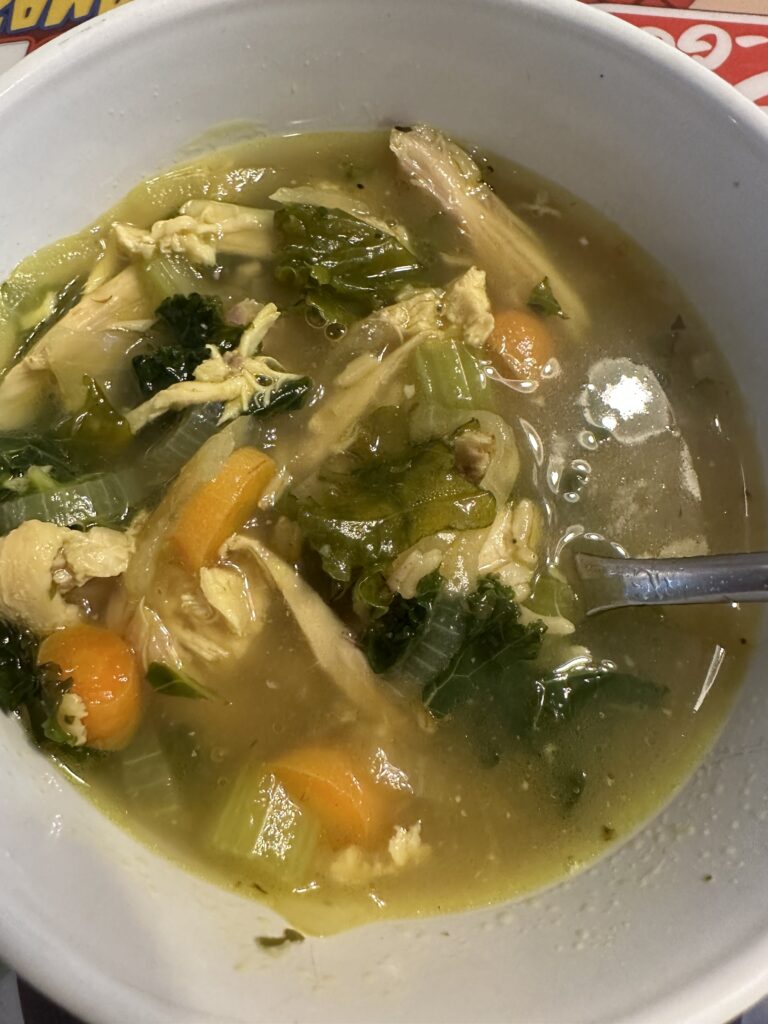 Illnesses are something that we all have to deal with at one time or another. Typically if it's just a head cold and I otherwise feel pretty decent, it's something I will workout through. If it's an illness that is causing body aches and fatigue, I rest and hydrate and don't wear myself down. Of course, I check with my body and how I am feeling, and if I think exercise will set me back in my recovery instead of helping me move past an illness I opt to rest.

Exercise is something that should add to your health and quality of life, so it's absolutely necessary to know when to push and when to rest. The ability to connect to and listen to your body's cues is one of the most powerful tools you have for your health.

I hope that you enjoy todays workout! Let me know what move you enjoyed the most and which challenged you the most. My choice was the Warrior Deadlift with under knee pass. I found it both fun, and challenging, so it fits in both categories.
Melissa
You can find me on Social Media: @BenderFitness and on Facebook: @MelissaBenderFitness Pinterest: Pinterest.com/BenderFitness TikTok: @BenderFitness
If you want to help support BenderFitness so we can keep bringing you new workouts, your donation is greatly appreciated: https://www.patreon.com/BenderFitness.
Shop BenderFitness recommendations on Amazon (we get a small commission, but it doesn't change the price for you!): https://www.amazon.com/shop/benderfitness
Shop BenderFitness Gear: https://my-store-c67ce6.creator-spring.com

The Workout: