Hello Everyone!
Welcome to a new week! This week we are starting with a simple yoga flow for stretch and mobility. This 20-Minute flow can be done on its own or used to warm-up or cool down after a more intense workout.

Some things to keep in mind during your flow:
-Don't force anything. One of the most important things to learn in yoga is how to listen to your body.
-Flexibility fluctuates. Some days you will be more flexible and others you will feel tighter. Hydration, rest, food, stress, previous workouts or soreness, all of these things can impact your flexibility.
If you like this flow (or you are looking for a longer flow) you might like these routines: Yoga Flows.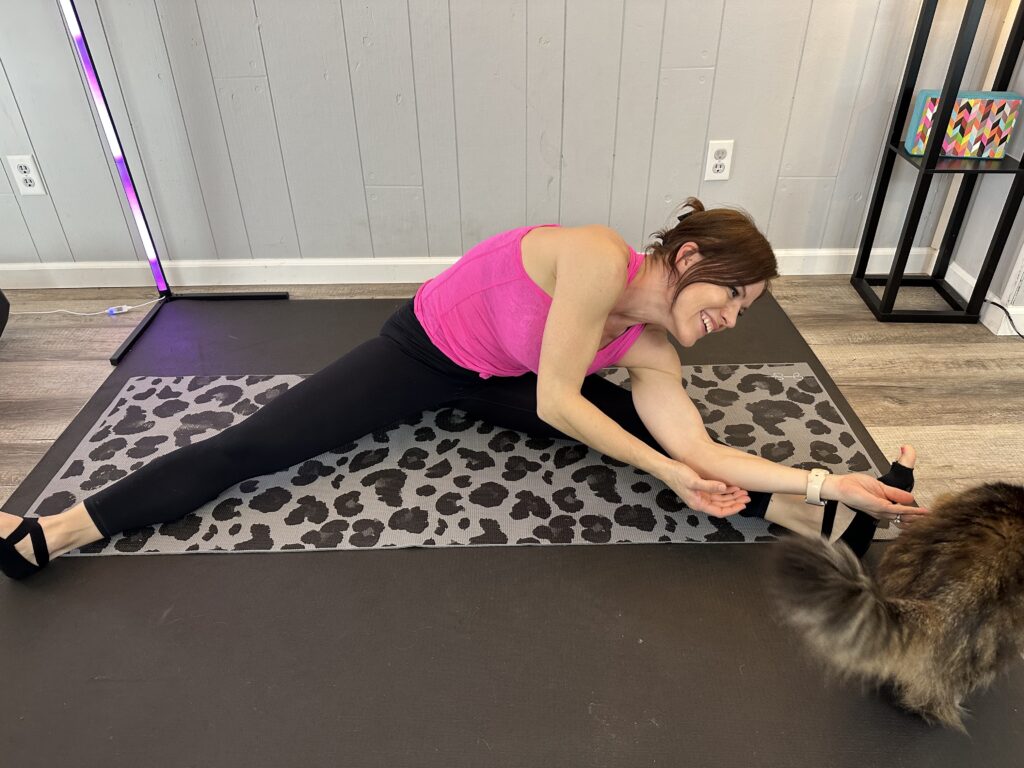 This flow is a little bit more gentle and focused on hip mobility and releasing areas of tightness or tension. My shy cat, Buffy, made a visit to our photo session before we filmed this routine.

This weekend, I also did Jesse's 21 and Done workout followed by a 1-mile run on the treadmill. It has been wonderful to get back to a consistent workout routine and filming routine.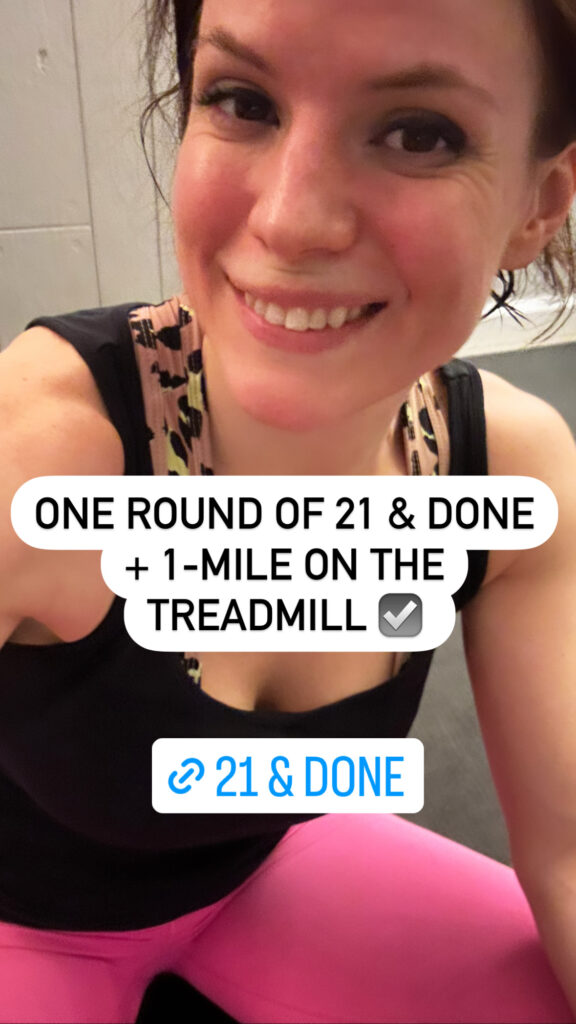 I encourage you to practice self compassion during this routine. If you aren't familiar with yoga (or even if you are) some of the movements may feel difficult. You are capable of doing difficult things. Typically when we find something uncomfortable it's because it is taking us outside of our comfort zone and we are learning or trying something new.

If you are new to yoga give yourself grace and don't tell yourself things like "I'm so bad at this" or "I'm not flexible enough." You can change that narrative and say, "I practiced mobility," "I tried something new and challenging today and didn't give up because it was outside of my normal experience."

I hope that you enjoy this flow and find it a useful part of your practice.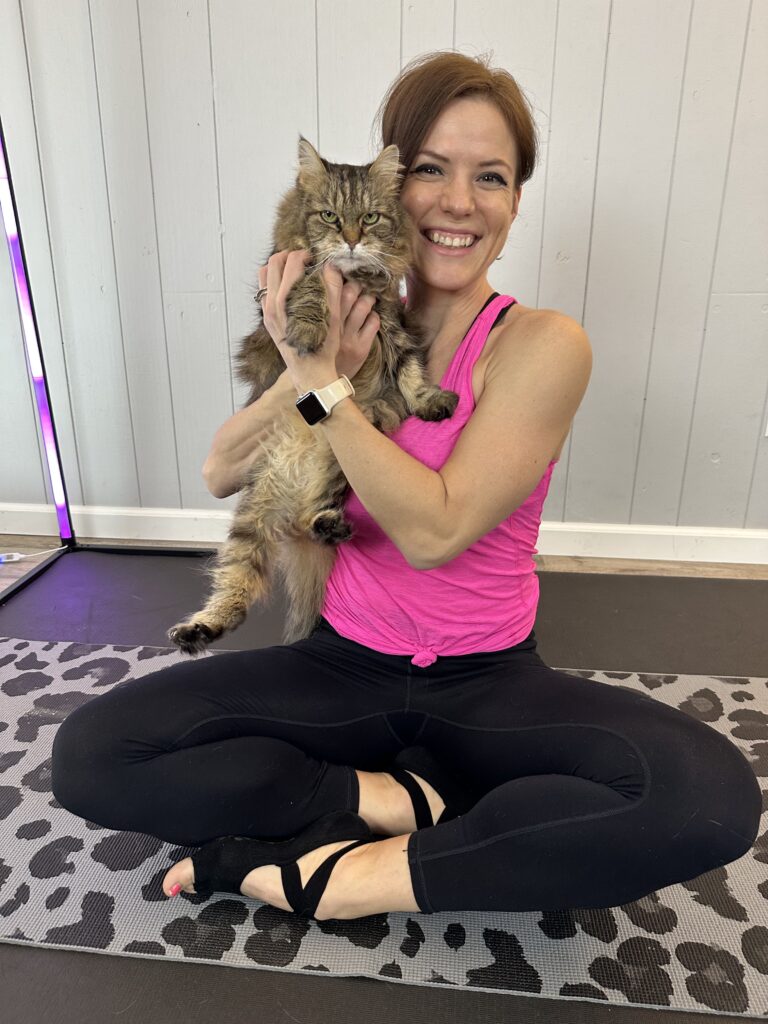 I am planning to make some updates to my website soon. I would love to hear which functions/tabs on my website you consistently use to navigate and find what you are looking for. I don't want to take away tools that you are regularly using. I would also love to hear your thoughts on this flow. Did you like it, was it a good challenge, too easy or hard? Let me know!
I will see you soon with a new workout. We have lots of fun things coming your way! If you have any video requests post them in the comments.

Enjoy!
Melissa
You can find me on Social Media: @BenderFitness and on Facebook: @MelissaBenderFitness Pinterest: Pinterest.com/BenderFitness TikTok: @BenderFitness 
If you want to help support BenderFitness so we can keep bringing you new workouts, your donation is greatly appreciated: https://www.patreon.com/BenderFitness.
Shop BenderFitness recommendations on Amazon (we get a small commission, but it doesn't change the price for you!): https://www.amazon.com/shop/benderfitness
Shop BenderFitness Gear: https://my-store-c67ce6.creator-spring.com
The Yoga Flow: