Hello Everyone!
Welcome to Tabata workout #2! Today's workout uses four fantastic compound movements that will get your entire body working hard, but you will really feel this one in your lower half. Of the four workouts in this Tabata series, I found this one to be the most challenging. My quadriceps were on fire, but the short intervals allowed me to push through.
I hope you enjoyed the first workout in my Tabata series. You can find it here if you haven't tried it yet: https://www.benderfitness.com/2023/01/4-minute-cardio-tabata-workout-1-of-4.html
I have been having so much fun filming new workouts and sharing these new exercise routines with you. Tabatas are some of the most effective workouts out there. They are amazing for developing strength and stamina. This routine is also focused on functional mobility. If it feels challenging and you are breathing heavy that means you are working in the right intensity zone. It also trains you mentally. You teach yourself that you are capable of doing difficult and intense things.

I hope that you have been enjoying the other new workouts I have shared so far this week. We started with Jesse teaching a 21-Minute dumbbell workout and today is Tabata #2 of 4. That means we have two more routines still headed your way this week.

Simple Smoothie Recipe:
I don't drink smoothies all the time, but I really enjoy them when I am in a hurry, or on days when I am not very hungry when I wake up. I also don't use protein powder often (my stomach doesn't like most of them) but I've recently had some success with vegan protein. It's convenient to have on hand for hectic mornings, because I don't function well on an empty stomach. If you have a quick breakfast recipe that you default to when you are busy please share it in the comments.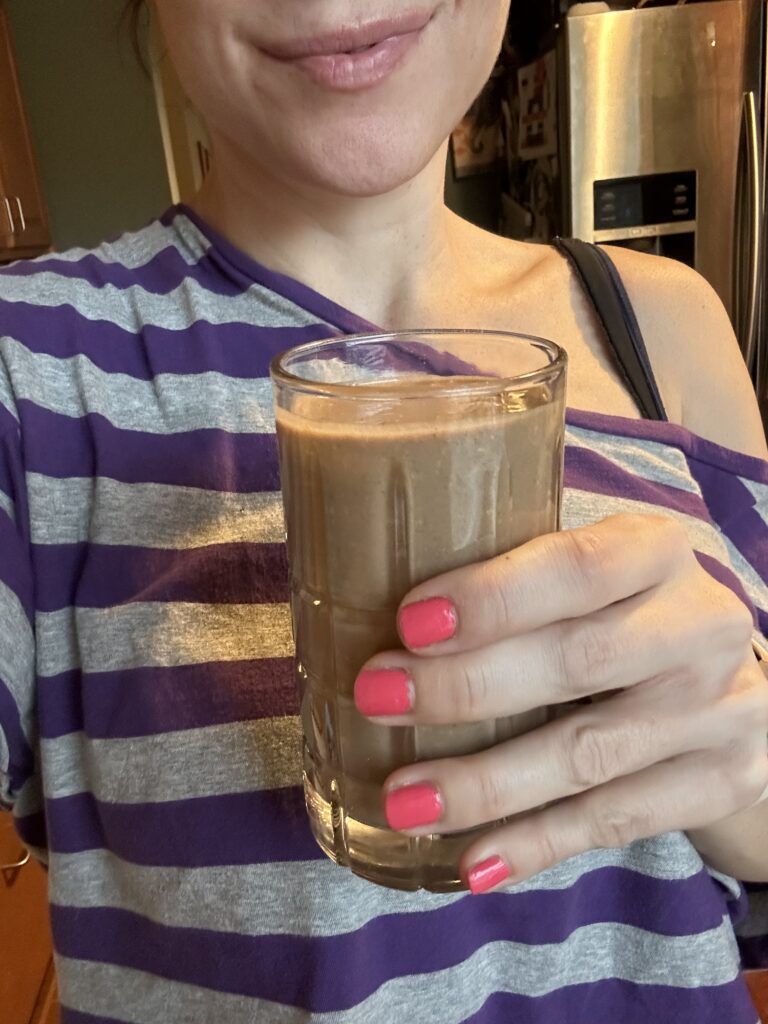 Chocolate Coffee Smoothie
(with Vegan Protein Powder)
1/2 cup almond milk (or milk of choice)
2 tsp cocoa powder
1 scoop vanilla protein powder
1/2 Banana
1/4 cup coffee
2-4 Ice Cubes
optional: T Peanut Butter
Have fun with the new workout series. It's been fun filming them to share with you. If you have any specific workout style that you would love to see in the future, let me know. I love seeing your check in posts and reading your comments.

Wishing you a wonderful day,
Melissa
You can find me on Social Media: @BenderFitness and on Facebook: @MelissaBenderFitness Pinterest: Pinterest.com/BenderFitness TikTok: @BenderFitness
If you want to help support BenderFitness so we can keep bringing you new workouts, your donation is greatly appreciated: https://www.patreon.com/BenderFitness.
Shop BenderFitness recommendations on Amazon (we get a small commission, but it doesn't change the price for you!): https://www.amazon.com/shop/benderfitness
Shop BenderFitness Gear: https://my-store-c67ce6.creator-spring.com

The Workout:
Set your interval Timer for 8 Rounds of 10/20.
20-Seconds Maximum Repetitions