Hello Everyone,
Today I have a 40-Minute Standing Workout on the agenda. You will be getting in an amazing home workout without getting up and down off of the floor.
This workout has some fun movements and even some boxing techniques incorporated into the mix. If you have a favorite move be sure to let me know on the comments! I am working on filming new workouts and that helps me know which moves to bring back for future workouts.

I've been enjoying my martial arts training so much, that its fun for me to incorporate some of the movement patterns and ideas info my workout routines.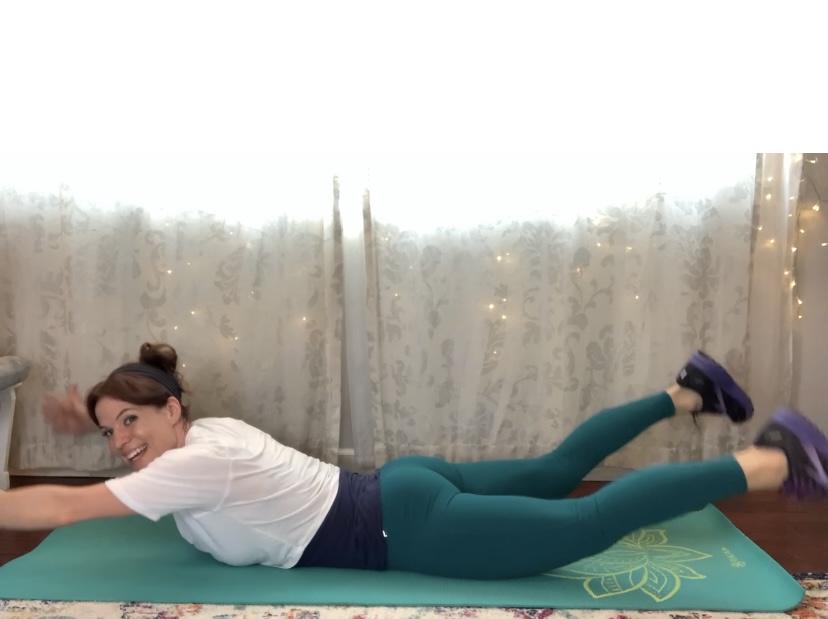 I have been filming some fun workout tutorials for Pinterest, and I have plans to continue with that, as well as some yoga arm balance and flow tutorials. If there is something specific you have been wanting to learn or an exercise you need a modification for please let me know. It might show up as a tutorial on my social media acounts.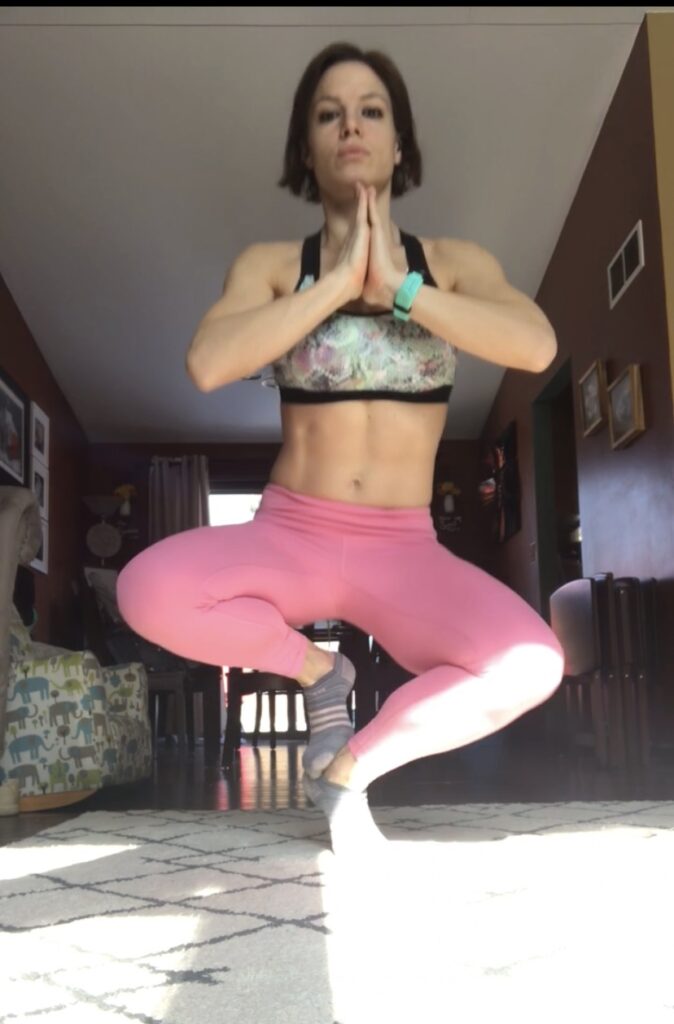 As I attempt to type out this blog post both of my children are seeking my attention. So I apologize for any typos or run on sentences. Some days its easy to concentrate and get things done and other days it's like trying to keep my balance on a tightrope while people toss things to me and jump on my back without warning.

Enjoy today's workout and keep an eye out on Pinterest, Facebook and IG for some fun new content and workout tutorials.
See you soon!

Melissa 
You can find me on Social Media: @BenderFitness and on Facebook: @MelissaBenderFitness Pinterest: Pinterest.com/BenderFitness
If you want to help support BenderFitness so we can keep bringing you new workouts, your donation is greatly appreciated: https://www.patreon.com/BenderFitness.
Shop BenderFitness Gear: https://my-store-c67ce6.creator-spring.com
1. Jumping Jacks
2. Foot Slide Squat: Right
3. Foot Slide Squat: Left
4. Warrior T Knee: Right
5. Warrior T Knee: Left
6. Skater Hop
7. Half Moon Pulse: Right
8. Half Moon Pulse: Left
9. Rotating Squat Hop
10. Alternating Lunge Hop
11. Standing Bicycle: Right
12. Standing Bicycle: Left
13. Standing Rollup
14. Angled Bicycle: Right
15. Angled Bicycle: Left
16. Standing Cat/Cow
17. Forward Backward Lunge: Right
18. Forward Backward Lunge: Left
19. Speed Skater Floor Tap
20. Speed Skier
21. Side Kick
22. Cross Punch and Dodge: Right
23. Cross Punch and Dodge: Left
24. Uppercut: Alternating
25. Horse Step: Right
26. Horse Step: Left
27. Side Stretch: Right
28. Side Stretch: Left