Hello Everyone,
Welcome to today's workout. Today we have a full body, 40-minute, no equipment workout on the planner. This routine combines cardio and strength exercises. We are getting in plenty of dynamic movements during this routine, so it is a wonderful way to improve your functional mobility.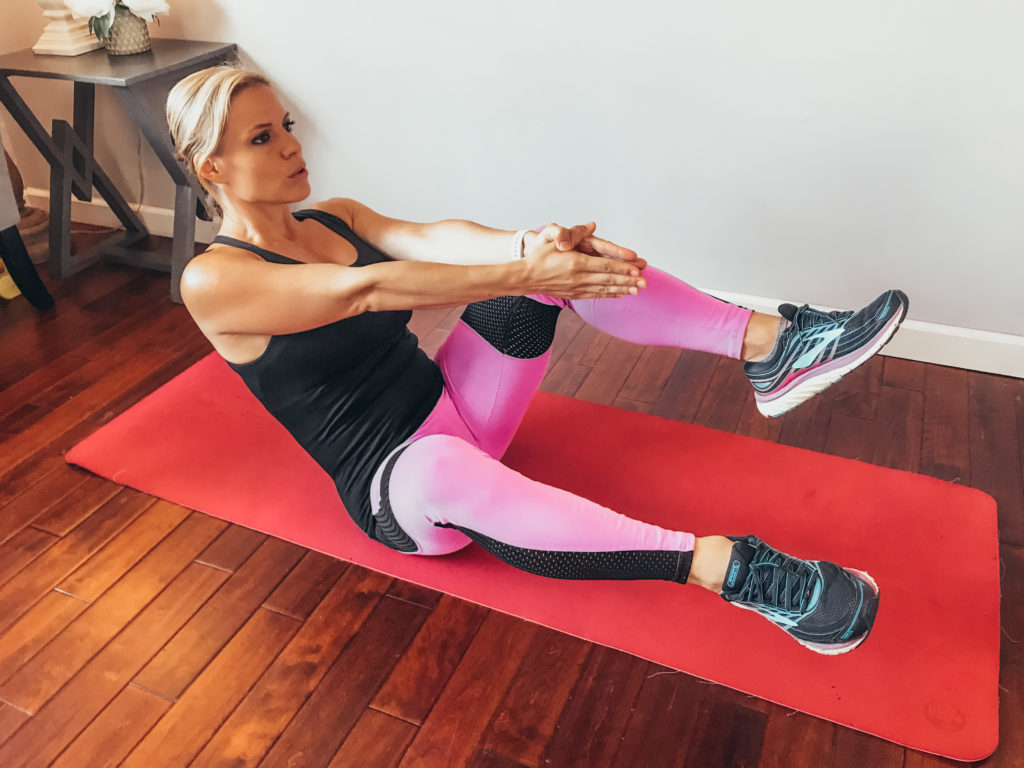 Have some water handy and a yoga mat and you are ready to go! As always, the full length workout video and the photo tutorial for each exercise can be found below.
Life in the Bender Household
Things have been a little bit crazy in the Bender household lately. I still need to get my computer fixed, which has delayed the new workouts I have for April (but they are still coming, don't worry!) It's almost the end of the semester for the university that I teach at which brings an extra level of busy-ness.
I got in two Body Sculpt workouts this week and two yoga flows. When things get crazy just try to do what you can. Hectic times and life happens. Sometimes it requires adjustments in your plans and schedule. That's okay, you just need to keep moving forward without quitting.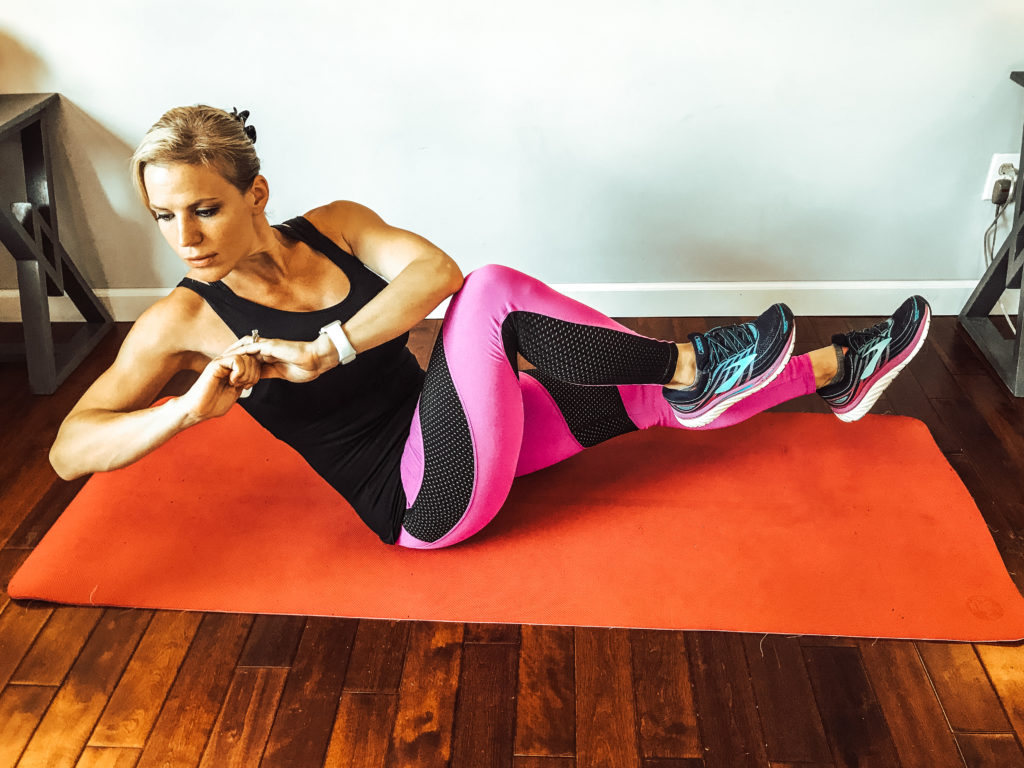 Examining Your Mindset
In addition to the physical parts of showing up for your workout, it's important to take a look at your mindset. What drives you forward and what habits hold you back? For me, fitness isn't about a certain aesthetic. It's functional. Maybe it's the Occupational Therapist side of me, but I want to know that I am moving and nourishing my body in a way that is going to add quality to my life today and in the future.
I had a discussion with my yoga students this week about examining where we are using our energy. Are you applying enough energy to the things you want to focus on? Are you giving too much energy to thoughts or habits that no longer serve you?
It can be hugely helpful to adjust the amount of energy that you direct toward specific habits or goals. It's something I sometimes struggle with. Taking some time to examine what I want and need can help me to make small changes that improve my overall happiness.
How are you doing with your life balance and directing your energy toward the things you want? I would love to hear about it (and your thoughts on the workout) in the comments below.
Have fun today!
Melissa
You can find me on Social Media: @BenderFitness and on Facebook: @MelissaBenderFitness Pinterest: Pinterest.com/BenderFitness
If you want to help support BenderFitness so we can keep bringing you new workouts, your donation is greatly appreciated: https://www.patreon.com/BenderFitness.
Shop BenderFitness Gear: https://my-store-c67ce6.creator-spring.com
Set your interval timer for 28 rounds of 30/50.
30-Seconds of Cardio and 50-Seconds Max Reps for Each Exercise.
1. Squat, Tap & Reach
2. Pendulum Chair: Right
3. Pendulum Chair: Left
4. Prone Heel Press
5. Knee Drop Starfish
6. Reverse Hook Crunch
7. Jump Squat
8. Warrior Knee: Right
9. Warrior Knee: Left
10. Plié Jump
11. Kneeling Squat
12. Side Gorilla
13. Twisting Knee Tap
14. Beast Rib Hug
15. Sit Thru
16. V-Up Twist
17. Bear Crawl
18. Crab Knee Touch
19. Lunge Hop: Right
20. Lunge Hop: Left
21. Rotating Squat Step
22. Jumping Jacks
23. Runner's Lunge to Chair: Right
24. Runner's Lunge to Chair: Left
25. Kneeling Heel Press: Right
26. Kneeling Heel Press: Left
27. Three Point Locust Reach
28. Flat Back Lift