Hello Everyone!
Today's workout is short and sweet. We are going for repetitions instead of for time. We have some amazing movements focused on strengthening the core, legs and glutes. This routine only includes 8 exercises, but you will still feel your body working and growing stronger.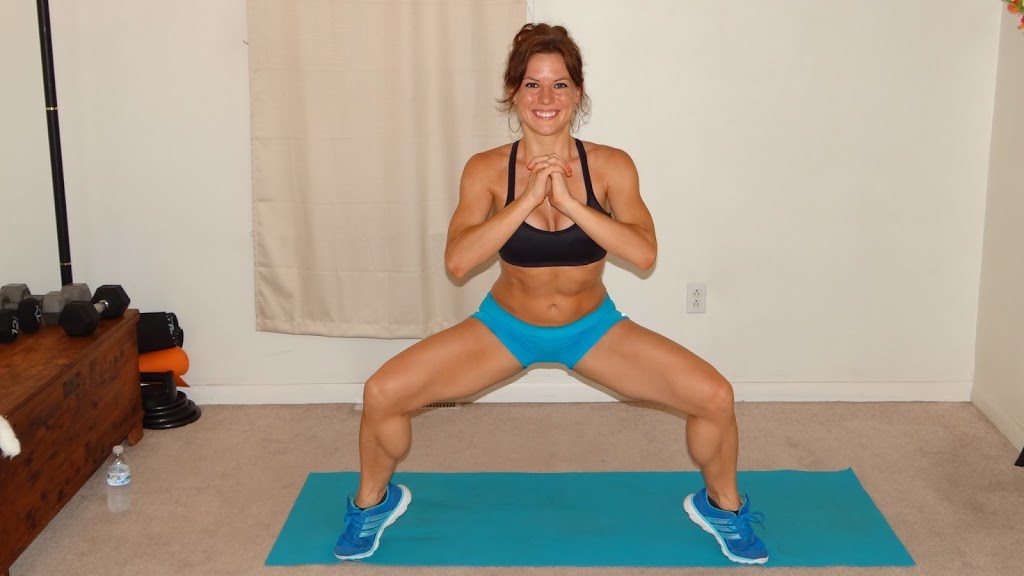 My favorite move from this workout is the Extended Bridge exercise. It's amazing for the glutes and hamstrings (the back of the thighs). I have very strong quadriceps (front of the thighs) and sometimes they try to take over movements that should be activating the back of the legs. Single leg exercises like this allow me to focus on the muscles that I want to activate. The mind body connection has been shown to improve the benefit of exercises. That means focusing in on the muscles that you are working and making sure they are active during the movement.
The routine can be completed for 1-5 Rounds, depending on how much time you have. I love short routines like this because it can be really difficult for me to get in a longer workout when work and life with kids is hectic. Breaking it down into short and accessible rounds means that I can get in a round or two and even come back for an extra round later in the day. All movement counts. So if you are busy aim for 5-10 minutes of movement. It will also help improve your energy and keep you alert though out the day.
Ten Years of BenderFitness
When I filmed this workout we had about 375 unique workout videos. Now we up closer to 1000! It's a lot of fun to look back and see how much we've accomplished over the past 10 years of BenderFitness. I'm thinking of putting together a list of all time favorite exercises to celebrate 10-Years. So if you have a favorite routine that you always find yourself going back to please share it in the comments below.
Over the years I feel like I've gotten to know so many of you from your comments and check in posts. It's truly a joy to workout with you and I hope you know how much I appreciate you continuing to show up.
For me, one of the most powerful things about looking back on ten years of home workouts is knowing that I still feel as strong and healthy as I did when I got started a decade ago. My running speed and endurance isn't where it was before having kids because I struggle to find time to run these days, but overall I feel amazing. I don't have aches and pains. I have the energy to run and play with my kids and I'm able to continue finding fun and new ways to stay active.
For those of you who joined BenderFitness more recently, when I first started in exercise I could barely run two blocks before I needed a rest break. That was in my early 20s. I am stronger and healthier now, and that has come exclusively from working out at home with you. So whether you are just getting started, or if you've been here for a while. Take a moment to reflect on how capable you are and what you want the future of your health to look like. Health is worth the effort because it impacts every single moment of your daily life.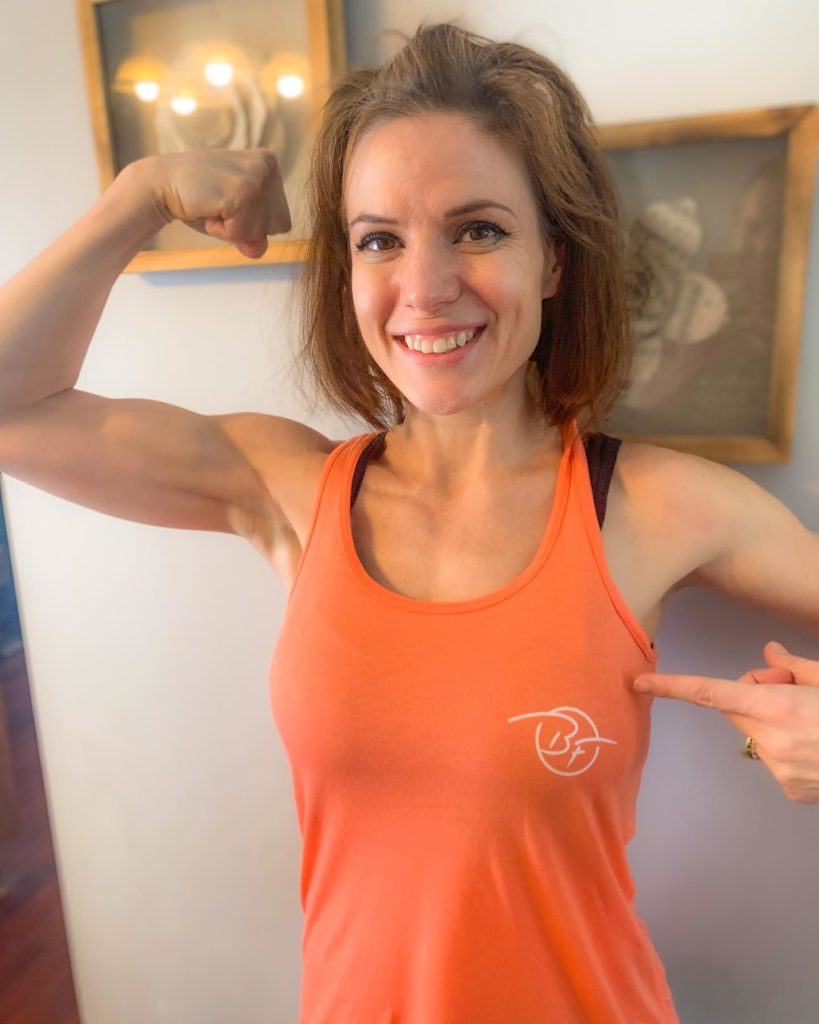 I hope you enjoy today's Throwback Workout.
Let me know if you enjoyed this routine and how many rounds you got in. Do you prefer reps or time? I really like mixing it up, because it changes the dynamic of the workout challenge.
Have fun today!
Melissa
You can find me on Social Media: @BenderFitness and on Facebook: @MelissaBenderFitness
If you want to help support BenderFitness so we can keep bringing you new workouts, your donation is greatly appreciated: https://www.patreon.com/BenderFitness.
Shop BenderFitness Gear: https://my-store-c67ce6.creator-spring.com
Level 1: 10 reps
Level 2: 15 reps
Level 3: 20 reps

1. Toe Touch Situp
2. Extended Bridge (right)
3. Extended Bridge (left)
4. Bicycle
5. Deep Squat Lunge
6. Plie Heel Lift
7. Ab Clap
8. Forearm Plank Press
Repeat 1-5X