Hi Everyone!
This 40-Minute Total Body Workout is Low Impact and doesn't include any jumping. But that doesn't mean you aren't about to get in a fantastic, full body exercise routine. You don't need any equipment for this workout. Keep some water handy and you are ready to go. You will find the full length workout video below, in addition to the workout breakdown.
I hope that you are ready for a fun challenge. Push yourself, sweat, breath heavy, grow stronger. You build strength when you push yourself. Aim to get in as many reps during each interval as you can. If seeing numbers helps motivate you, grab a notebook and jot down the number of reps that you get for each exercise. Come back to this workout in a couple of weeks and try to increase the reps that you get in. That will help you see your fitness level improving as you continue your workouts.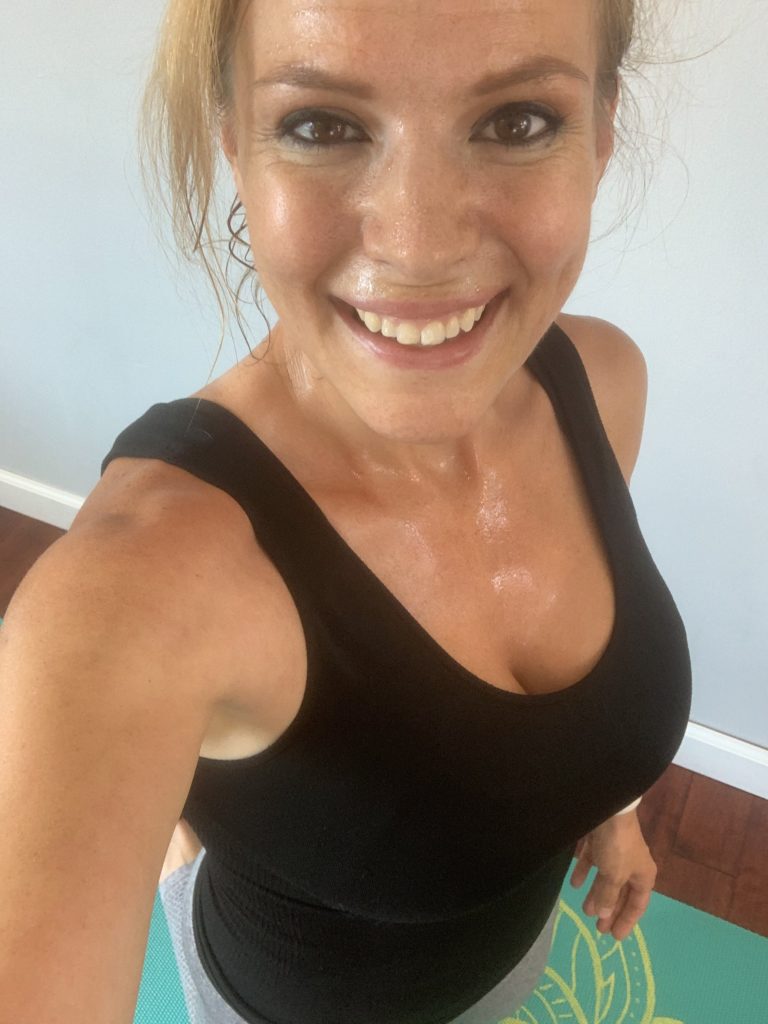 This routine is from Week 3 of my 6-Week Fit and Fun Body Sculpt + Summer Run Challenge. You can find the other workouts here: https://www.benderfitness.com/2020/06/fit-and-fun-summer-run-body-sculpt-workout-challenge-week-3.html
I am currently working on filming new workouts so be sure to come back for the newest videos and workout schedules. I have been taking workout requests on my Facebook and Instagram pages. So if there is a specific workout style or workout length you would like to see head over and let me know.
Don't forget to tell me in the comments if you had any favorite workout moves from this routine. I hope you enjoyed today's workout. 
Melissa
PS You can find me on Social Media: @BenderFitness and on Facebook: @MelissaBenderFitness 
PPS If you want to help support BenderFitness so we can keep bringing you new workouts, your donation is greatly appreciated: https://www.patreon.com/BenderFitness. 
No Equipment, Low Impact workout. You can increase the intensity by varying the Cardio. Marching in Place. Burpees, Jump Rope, Mountain Climbers, or you can stick to High Knees with me.
1. Warrior III Touch: Right
2. Warrior III Touch: Left
3. Thriller Clap: Right
4. Thriller Clap: Left
5. Beast Pulse
6. Squat Heel Lift
7. Hydrant: Right
8. Hydrant: Left
9. Down Dog Heel Pulse: Right
10. Down Dog Heel Pulse: Left
11. Leg/Hip Lift
12. Angel Abs
13. Elbow Tap Side Plank: Right
14. Elbow Tap Side Plank: Left
15. Plank Tricep Tap: Right
16. Plank Tricep Tap: Left
17. Reverse Plank Glute Tap
18. Superman
19. Sit Thru
20. Alternating Down Dog Toe Tap
21. Crab Toe Touch Hip Press: Right
22. Crab Toe Touch Hip Press: Left
23. Goddess Reach: Right
24. Goddess Reach: Left
25. Side Angle Twist: Right
26. Side Angle Twist: Left
27. Rock the Boat
28. Dive Bomber