Hello Everyone!
Welcome to a fantastic, total body workout. You don't need any equipment to complete this exercise routine. We start with a warm-up, progress into the workout and finish with a cool down.
I had some issues with the video that I filmed, so I decided to do this workout as a Facebook Live. It was a lot of fun doing this routine with everyone, and I am planning to have more consistent facebook live workouts in the future.
This exercise routine incorporates a lot of fun, body weight exercises. I also show low impact modifications for any of the jumping and hopping movements. Remember, it's important to listen to your body. It should feel challenge. If you need a modification there is always a way to activate the same muscle groups while making a movement lower impact. The full length workout video and photo tutorial are below. This routine definitely activated some muscles in ways that I haven't worked them in a while. I was deliciously sore after going through this routine.
Let me know in the comments what you thought of the workout and if you enjoyed the live format.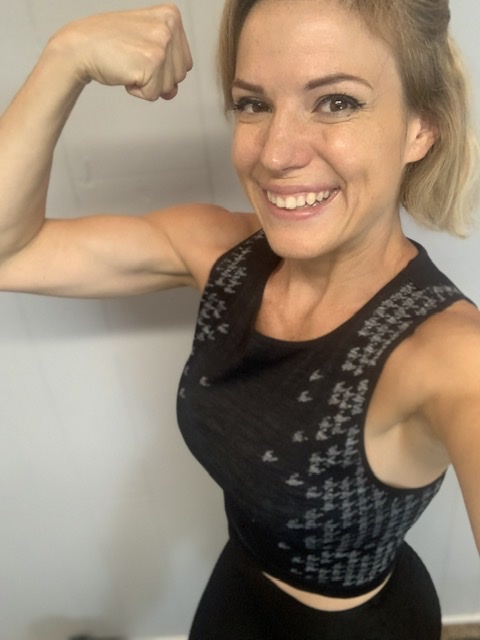 In other news, Jesse and I are continuing our Martial Arts journey. We are studying Tang Soo Do and are currently yellow belts. It's a lot of fun taking on a new fitness and learning adventure together. We love to have active date days. We are both family people so we spend the majority of our time together with our kids, but it's nice to have time that we spend together as adults outside of our house.
We have been prioritizing having quality time together as a couple since I was hospitalized back in May with a kidney stone. Over the past year I had been exhausted and burned out from taking care of everyone and everything and having four quiet days in the hospital made me realize how important it was to re-establish a more healthy life balance.
Remember, health isn't just physical or getting in your exercise. It's physical, mental, emotional and spiritual. When all of those things are in balance we feel our best to the full meaning of the word.
Much love, and I hope you enjoy today's workout!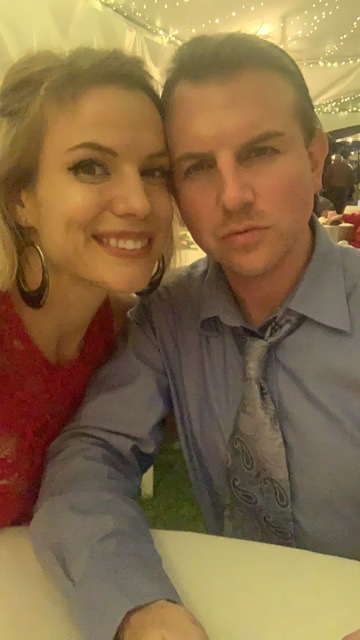 Melissa
PS You can find me on Social Media: @BenderFitness and on Facebook: @MelissaBenderFitness and Jesse is on Instagram: @BenderCrosby1
PPS If you want to help support BenderFitness so we can keep bringing you new workouts, your donation is greatly appreciated: https://www.patreon.com/BenderFitness.
Warm Up
March or High Knees
Floating Leg Lift: Right
Floating Leg Lift: Left
Heel Reach Jump Squat
Floating Leg Abduction: Right
Floating Leg Abduction: Left
Cross Kick Burpee
Forearm Beast Twist: Right
Forearm Beast Twist: Left
High Knee Skip
Sit Thru Hop
Side Hop Heel Press
Reverse Twist
Low Hop Sumo Twist: Right
Low Hop Sumo Twist: Left
Cool Down