Hi Everyone!
Are you ready for a wonderful Lower Body Focused workout today? Ready or Not it's on the agenda so bolster your determination and let's get started.
Today you want to grab some dumbbells (you can do the exercises with body weight, or grab something from around the house if you don't have dumbbells) and a chair or sturdy surface that you can safely step up on.
I completed this workout on two separate occasions. It's a great one to keep saved when you need a quick routine to target your lower body. I filmed this workout for time, and used a 10/50 Interval format. The second time I did this workout for repetitions. I did 12-20 reps depending on the exercise.
When determine what the appropriate number of reps is for you, but the last two repetitions the exercise should feel difficult, but you should be able to complete the movement with appropriate form.
I really enjoyed adding resistance to workouts, especially those that target the lower body. I'm still rebuilding my strength postpartum, and after taking a bit of a hiatus at the end of 2020 to regroup mentally. I like the physical reminder that we are capable of making ourselves stronger that comes with a challenging workout.
If you don't feel the burn on this one you have buns, quads and hamstring of steel. I hope you enjoy this routine.
Let me know what you think in the comments.
Melissa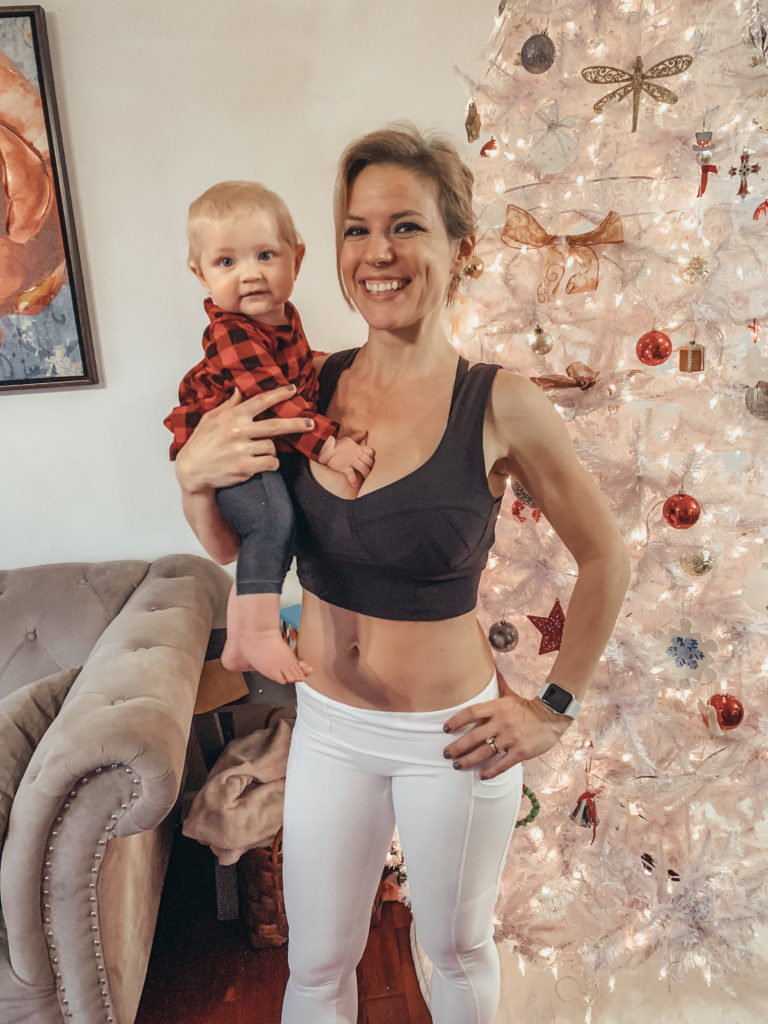 PS You can find me on Social Media: @BenderFitness and on Facebook: @MelissaBenderFitness and Jesse is on Instagram: @BenderCrosby1
PPS If you want to help support BenderFitness so we can keep bringing you new workouts, your donation is greatly appreciated: https://www.patreon.com/BenderFitness.
Interval Timer: 15 Rounds of 10/50.
Reps: 10-20 Reps Per Exercise.
Squat
Split Squat Hop Rotation: Right
Split Squat Hop Rotation: Left
Romanian Deadlifts
Sit to Stand: Right
Sit to Stand: Left
Clam Lift: Right
Clam Lift: Left
Side Step Up: Right
Side Step Up: Left
Hip Thrust
Knee Cross Extension: Right
Knee Cross Extension: Left
Kneeling Hip Tap: Right
Kneeling Hip Tap: Left
This workout can be repeated up to 3X.