Hi Everyone!
I'm finally back with a brand new workout video! Check out the new workout and photo tutorial below.
*If you are looking for the Week 15 Workout Schedule for my 6-Month Workout Challenge you can find that here. I will be continuing to post the weekly workout challenge, along with new workout videos:
6-Month Home Workout Challenge: Week 15 #BFBodyFit
Today's routine is a Quiet, Apartment Friendly Home Workout. You don't need any equipment. I wanted my first workout back to be accessible for anyone who is working out at home during this time of Social Distancing.
In Pennsylvania we are under stay at home orders. I know many people across the US and in other countries are under the same restrictions. I'm hoping that these workouts are helping everyone with stress relief, staying healthy and keeping active. Exercise is my number one method of stress management. My entire mood can be uplifted by a good workout.
My second stress reduction technique is meditation and deep breathing. I'm a big fan of the Insight Timer app, because they have thousands of free guided meditations, as well as a meditation timer with customizable background sounds.
Postpartum Update: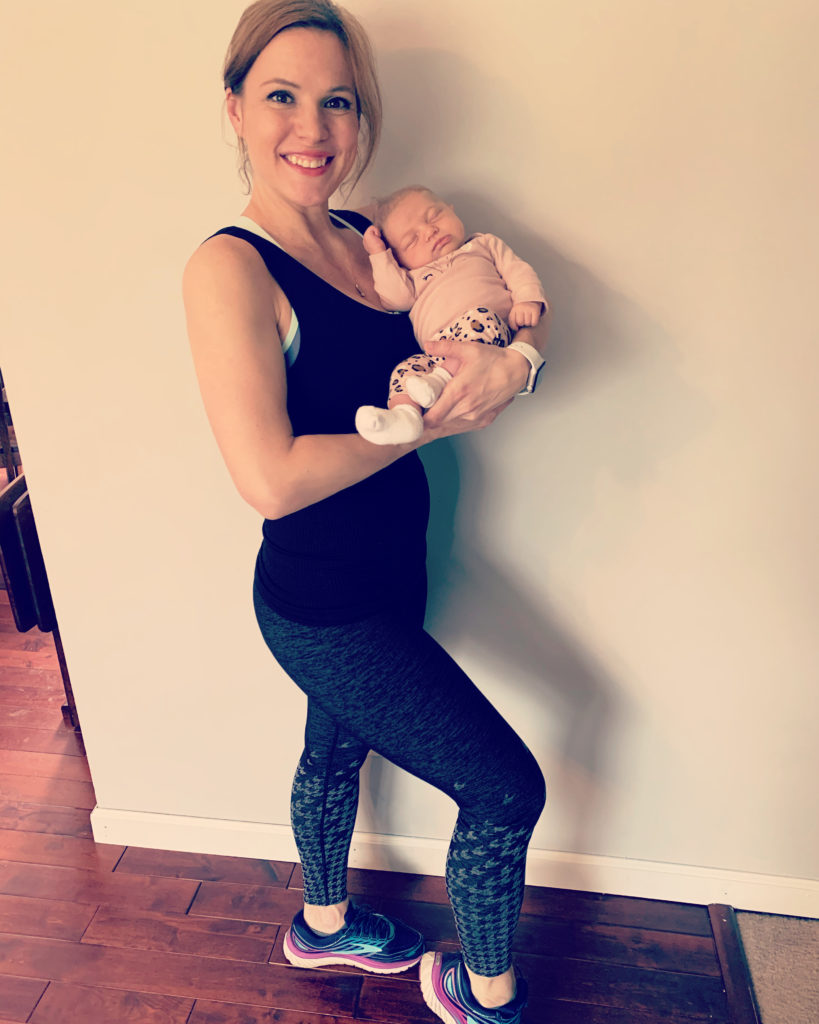 I am currently 6-weeks postpartum, so I am fully cleared for workouts. My endurance and strength have definitely decreased during pregnancy and the postpartum recovery time. I'm looking forward to building them back up. Currently, push-ups are a major challenge for me, as are some core exercises. My ability to do a pull-up has regressed to zero, so my arms and back have a lot of strength building in the future.
I'm not even close to my pre-pregnancy weight right now, but the scale does not motivate me at all. What does motivate me is improving what my body is functionally capable of. These are some of the goals that I am interested in working on:
-Doing 20 pushups continuously with no rest break
-Doing 5 consecutive pull-ups
-Running 1-Mile in 7:30 or less
-Doing 50 seconds of Temple Tap Abs continuously
The numbers on the scale aren't the best indicator of health. Your physical fitness and functional capabilities are more important. Everyone's motivation is different, so focus on what motivates you to workout. I recommend setting measurable goals, like the ones I posted above, because it will help you stay motivated and on track with your workouts.
Have fun, and let me know what you think of the new workout!
Melissa
PS You can find me on Social Media: @BenderFitness and on Facebook: @MelissaBenderFitness and Jesse is on Instagram: @BenderCrosby1
PPS If you want to help support BenderFitness so we can keep bringing you new workouts, your donation is greatly appreciated: https://www.patreon.com/BenderFitness. 
Set your interval timer for 20 Rounds of 10/50 (or just follow along with the video.
Side to Side Squat
Hydrant-Right
Hydrant-Left
Runner's Lunge Heel Lift-Right
Runner's Lunge Heel Lift-Left
Knee Drop Plank
Crunching Leg Lift-Right
Crunching Leg Lift-Left
Side Lying Leg Lift-Right
Side Lying Leg Lift-Left
Crab Knee Touch
Spiderman Plank
Side Plank Reach Through-Right
Side Plank Reach Through-Left
Down Dog Heel Press (Alternating)
Rainbow-Right
Rainbow-Left
Side Lying Leg Adduction-Right
Side Lying Leg Adduction-Left
Superman
Repeat up to 3 Rounds.