Welcome to the BenderFitness Workout Schedule for this week! You can find the video playlist, and each individual workout breakdown below.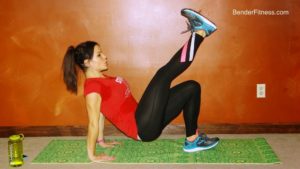 We have six workouts on the agenda for this week. It's a fun weekly schedule!
I hope you enjoy mixing it up with these oldies, but goodies! When you go through the workouts, always focus on form.  Challenge yourself to get in max reps, and then repeat the workout if you have enough time. Even if you only have time for one round, remember, you will still get in a great workout!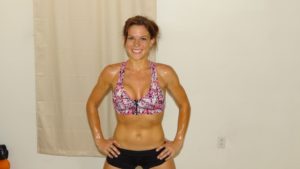 In one of the classes I teach, we focused on Tabata Style Workouts last week. Don't underestimate the power of a short but intense workout. It's a great way to improve both your strength and endurance. Just remember to push yourself. You are training your mind and body to work hard and be strong.
The mental training that comes with sticking to a workout program is just as important as the physical training. When you teach yourself consistency, you can apply it to so many different areas of your life. You are training yourself to know that you can push through things that are physically and mentally difficult, and come out stronger on the other side.
For this week's bonus challenge: Focus on limitingprocessed foods. That means, eating as many fresh, Whole Foods as possible. Fruits, vegetables, lean meats, legumes, whole grains. If you eat something pre-packaged take a peek at the ingredients and try to eat something with ingredients you recognize. I have to admit….I have been digging into the leftover Halloween candy. They are mini-sized so I haven't been going too crazy, but I have been eating one to two pieces per day. It's not a big deal in the long run, but I feel better when I eat better, so I am excited to refocus.

I hope you have fun with the workout schedule this week! Let me know in the comments below, or by checking in on Facebook or Instagram what you thought of the workouts. Do you like longer workouts, or enjoy the flexibility of a shorter workout?
Enjoy!
Melissa
PS You can find me on Social Media: @BenderFitness and on Facebook: @MelissaBenderFitness and Jesse is on Instagram: @BenderCrosby1
PPS If you want to help support BenderFitness so we can keep bringing you new workouts, your donation is greatly appreciated: https://www.patreon.com/BenderFitness.
Workout 1:
Workout 2:
Workout 3:
Workout 4:
Workout 5:
Workout 6:
Workout 7:
Rest your Body!