Welcome to workout Week 3 of the #BFBodyFit Workout Challenge. We have some amazing workouts on our agenda this week. We have everything from body weight, to dumbbell resistance training, a Low Impact workout routine, and some Yoga and stretching.
Below you will find the workout scheduled for each day this week, with full length workout videos and the exercise breakdown.
I encourage you to stay accountable by posting Accountability Updates, or joining our Facebook fitness challenge group. I love seeing and sharing your updates on Instagram and Facebook.
Melissa
PS You can find me on Social Media: @BenderFitness and on Facebook: @MelissaBenderFitness and Jesse is on Instagram: @BenderCrosby1
For my non-fitness related posts, I am on Instagram as @Melissa_Bender_Life
PPS If you want to help support BenderFitness so we can stay free and sustainable, your donation is greatly appreciated: https://www.patreon.com/BenderFitness
Day 1: Lower Body Challenge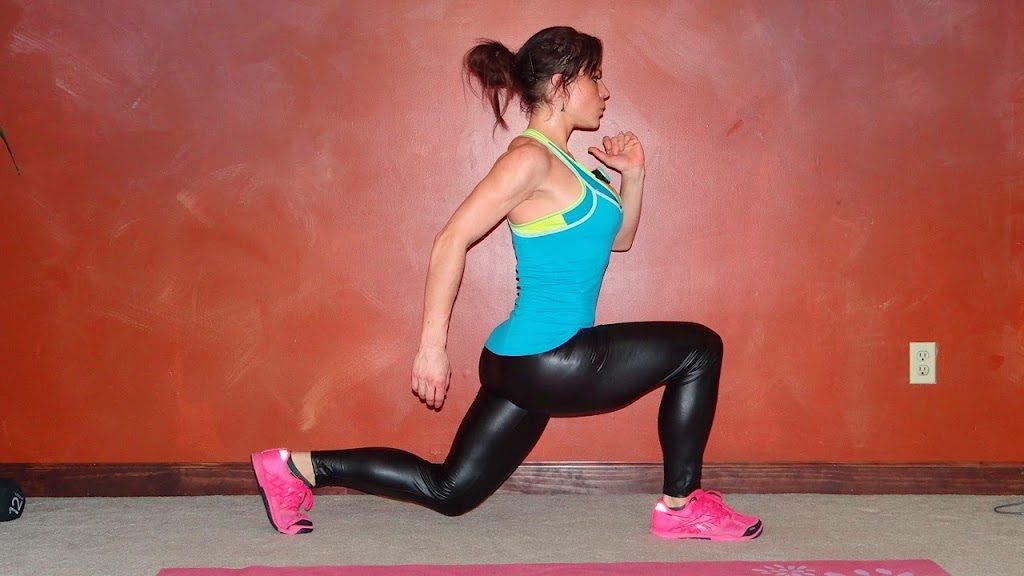 Today's workout is focused on the Lower Body. We are going to utilize multiple planes of motion to maximize muscular engagement so we can strengthen and shape our muscles from every angle.
The cardio bursts help keep up the intensity, and work on your cardiovascular fitness at the same time. You can use a jump rope, or choose a body weight variation for the cardio bursts, like rope-less jumping, high knees or burpees.
Day 2: 20-Minute Plank, Push-Up and Burn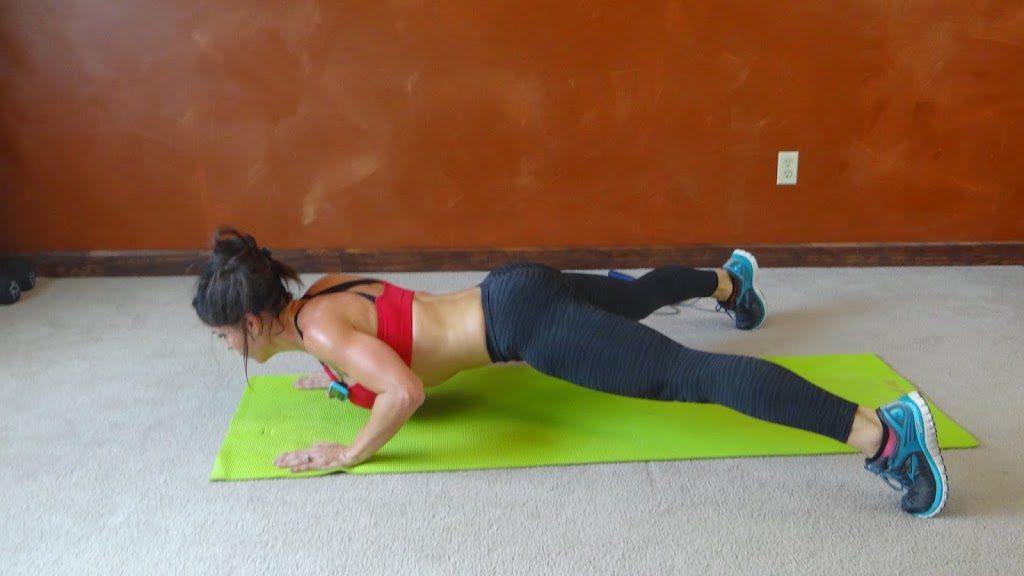 Today's workout will activate your entire body. We are utilizing lots of compound movements, while focusing on strengthening the core. We are also continuing our cardio burn.
This routine is one of my favorites, because I love multi-functional workouts.
Day 3: Dynamic Full Body Workout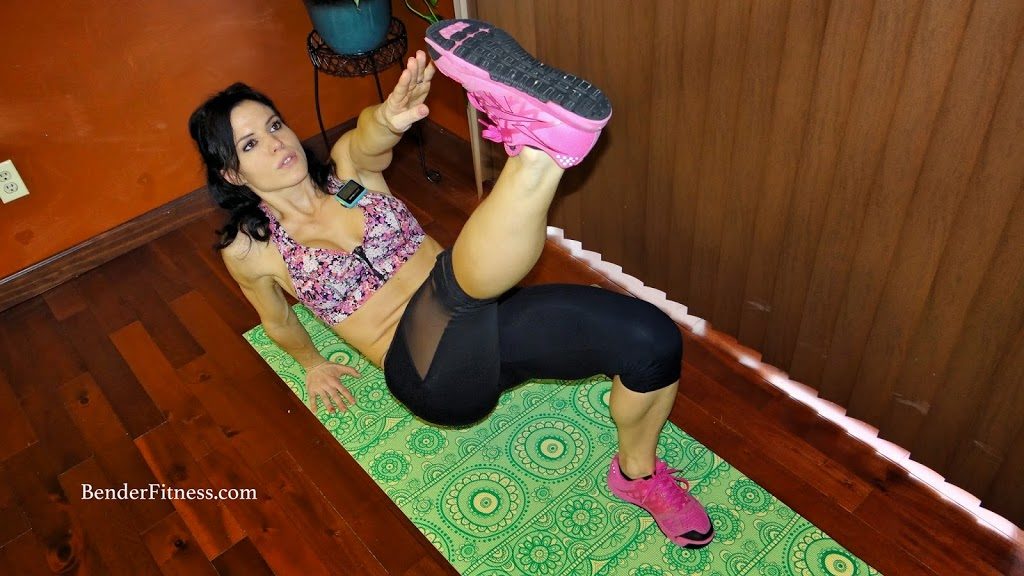 Get ready for a great Total Body Workout routine! One round only takes 15-Minutes, so it's quick! You can increase the intensity by repeating the workout, or pairing it with some extra cardio.
I typically aim for 30-60 Minutes of total workout time, but there are some days when I only have time for one round. Remember, it's always better to get in one round than zero! Don't let being short on time throw you off track.
Make it happen. Consistency is key.
Day 4: Full Body Cardio Burning Boot Camp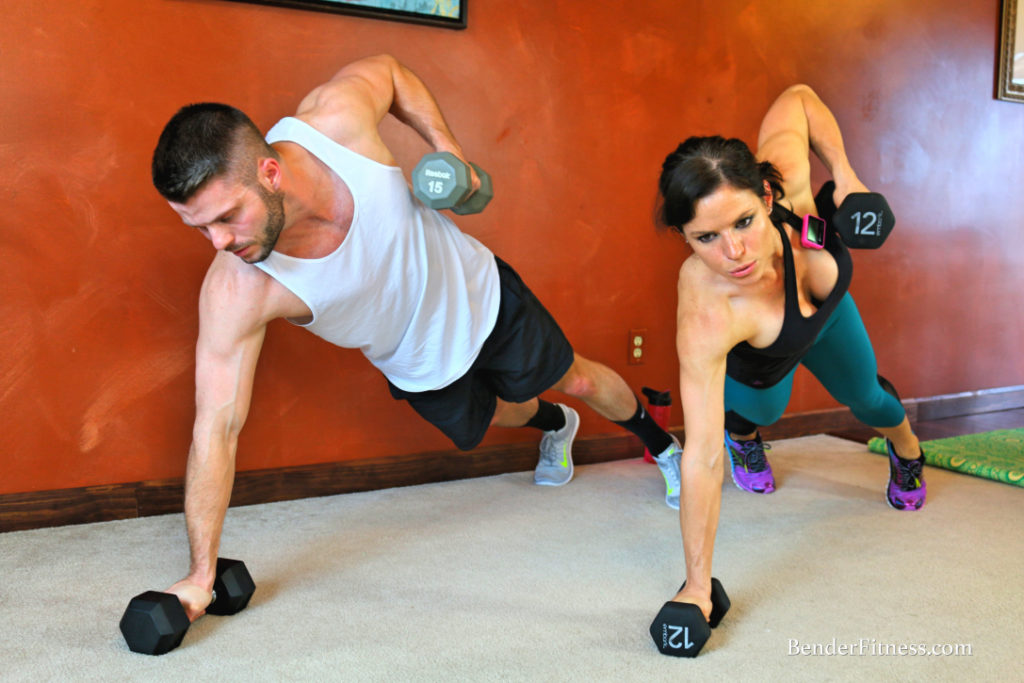 We have a very special guest for this workout, one of my lifelong best friends, Lenny. He did an amazing job, with this challenging total body workout.
We utilize dumbbells and cardio bursts for this routine. Cardio took Lenny entirely out of his comfort zone. He lifts weights and plays Volleyball, so his body is used to a very different exercise format. I think Lenny has been one of the favorite BenderFitness guest stars that we have had so far.
The addition of resistance training during this workout is fantastic, and definitely amps up the intensity level.
Day 5: Total Body LIIT (Low Impact Interval Training) No Equipment Workout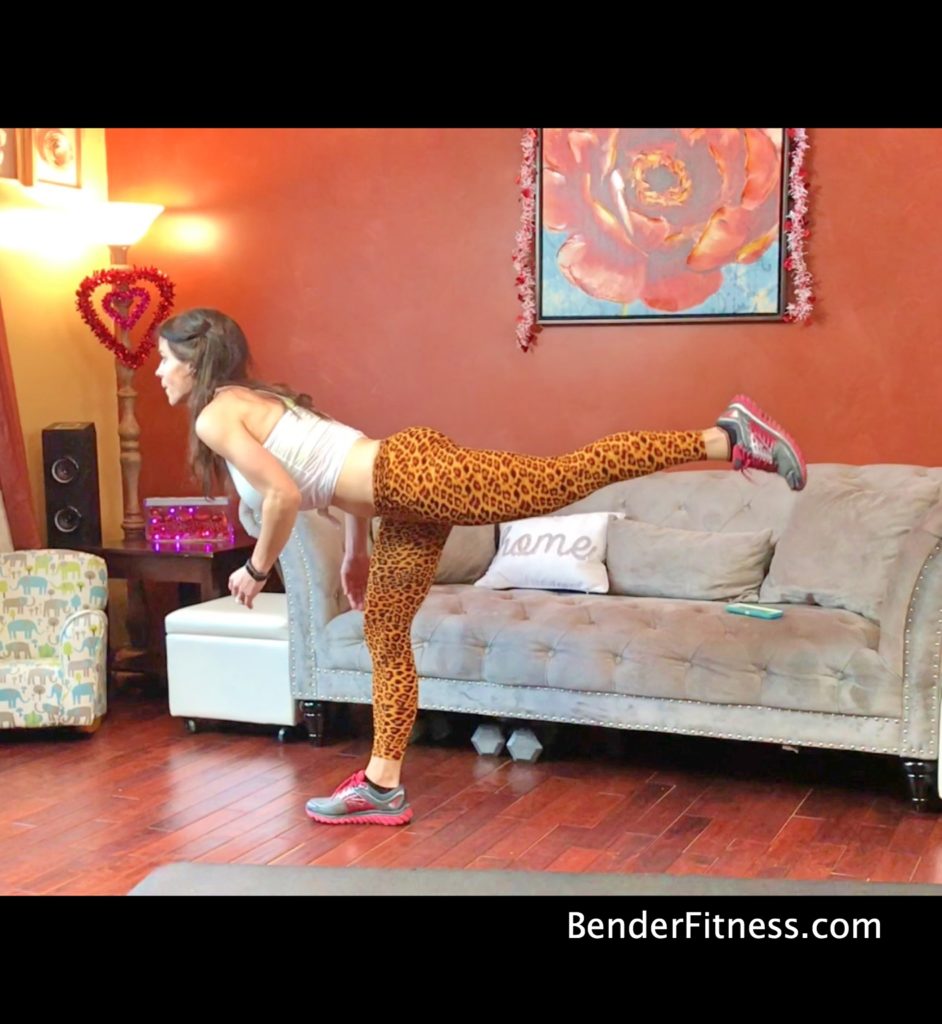 Yesterday we amped up the intensity by adding in dumbbells. Today we are going totally equipment free. All you need for this workout is a mat and a little bit of space.
This is still an amazing total body workout, so don't let the words Low Impact fool you into thinking this one isn't as effective.
Day 6: Recovery Stretch and Active Rest Day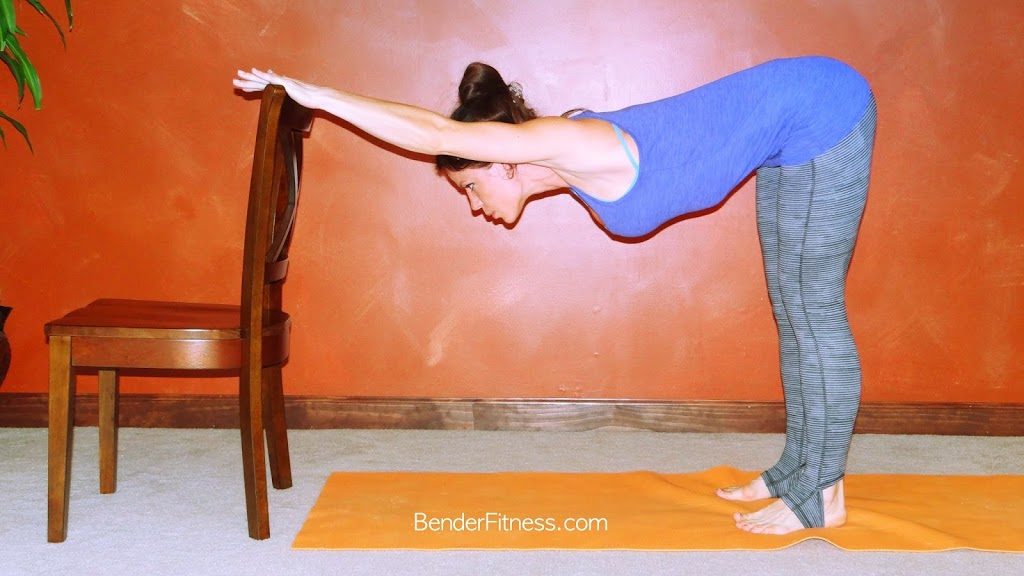 This Recovery Stretch is a great routine to keep on hand. Stretching helps keep your body mobile, and maintains your full range of motion. It's also a great way to make sure you are getting healthy blood flow and oxygen to all of your muscles.
Remember, Flexibility=Mobility. So don't skip the stretching.
Enjoy this with an active rest day. For active rest days, you can get up and move around, but your activity level should be easy. Allow your body to recover.
Day 7: Strength and Stretch Yoga Flow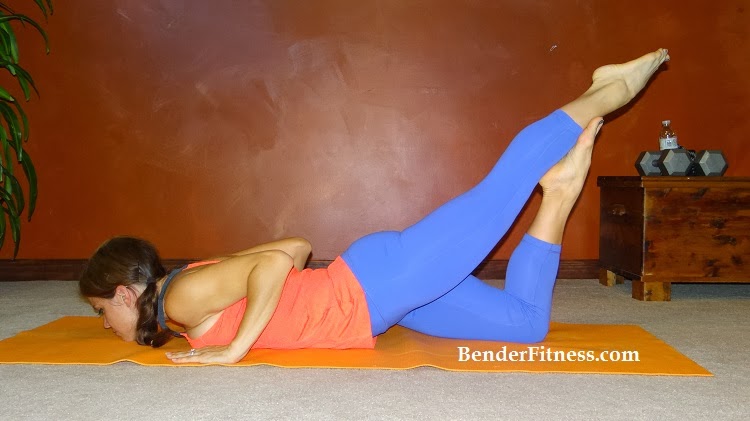 Don't skip yoga day! For many people, yoga is very challenging. For others, they like a higher intensity workout. Yoga has amazing benefits for your mind and body, and can even improve your ability to self regulate your emotions.
Remember to always listen to your body. Stretching and yoga shouldn't hurt. Some stretches may be uncomfortable, as you are asking your body to move in ways it's not used to, but don't force a stretch. Yoga is a great time to practice patience and kindness with your body. Pay attention to how you feel right now, in this moment.