Hi Everyone!
Welcome to today's workout. One round of this workout will take 23-Minutes. I use a jump rope in this workout, but If you don't have one, don't worry! You don't need any equipment. The workout video and breakdown are below.
For the cardio bursts you can do cardio of choice: Jump Rope, Ropeless Jumping, High Knees, Marching in Place, Burpees, Frogger, Mountain Climbers or any combination you pick.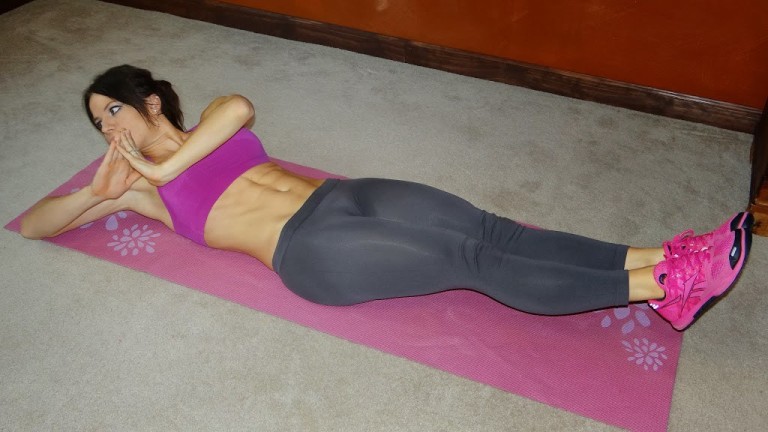 This is a great full body workout. It will isolate the right and left sides of your body to help prevent muscular imbalances. We are also using lots of Compound Exercises today, to maximize the burn in a shorter period of time.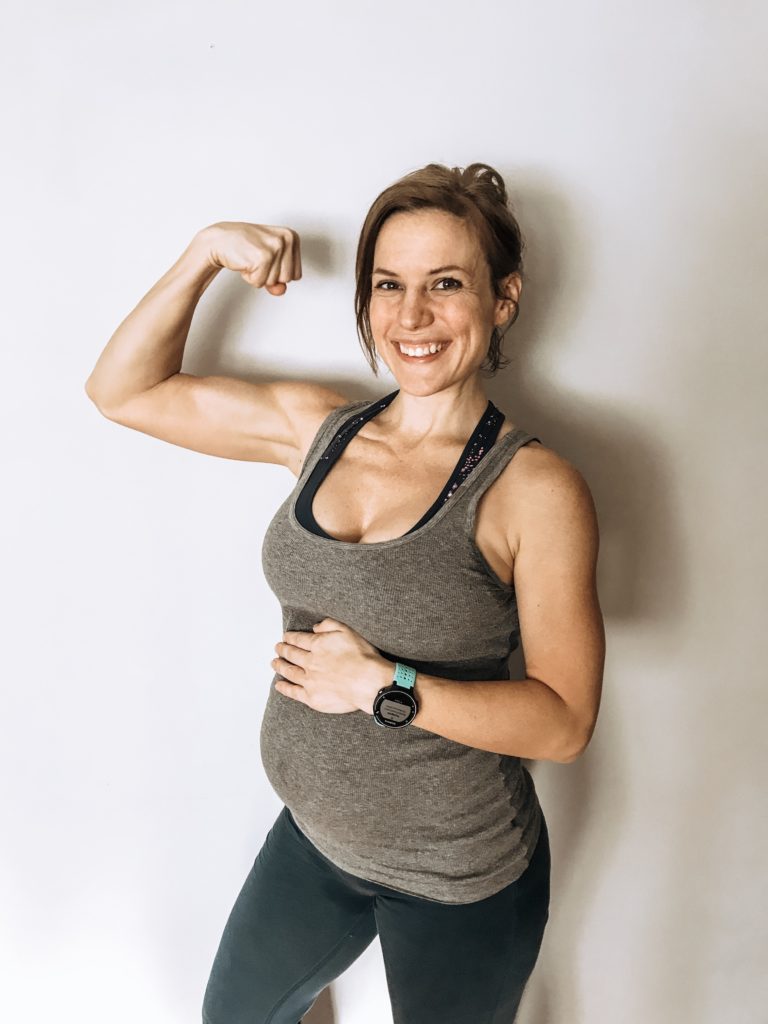 This is a throwback workout, which I am sure many of you realized since I am not 30-weeks pregnant in the video! However, it's very similar to the workout I did yesterday.
My workout included lots of Ropeless Jumping (I was working out inside and didn't want to risk hitting my son with the rope) and body weight exercises. It inspired my pick for today's workout.
Pregnancy Update:
I am feeling great! This pregnancy is flying by now, and after a rough start I have been feeling very good. My baby is super active, and my doctor is very happy with how we are both progressing.
I can't believe my due date is less 9.5 weeks away. We have house guests through the holiday's, so we won't be setting up her nursery until the new year. I'm feeling. A bit anxious at leaving everything to the last minute, but I know we still time.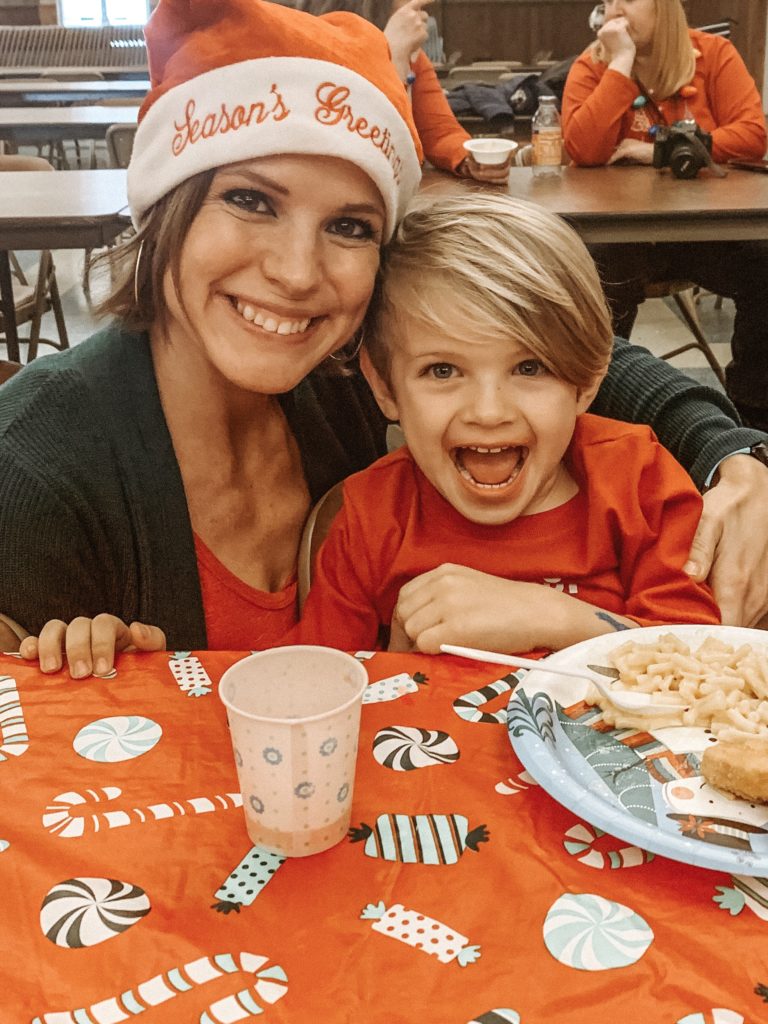 It's crazy to think how much our life is going to change in just a few more weeks.
Nutrition:
I am trying to incorporate more fruits and vegetables into my diet. I had an aversion to them for the first four months of my pregnancy, and got into the habit of eating more carb heavy meals.
I am still eating plenty of carbs, but also focusing on having more colorful food choices. I'm re-incorporating smoothies, because it's an easy way to sneak in some fruits, veggies and protein.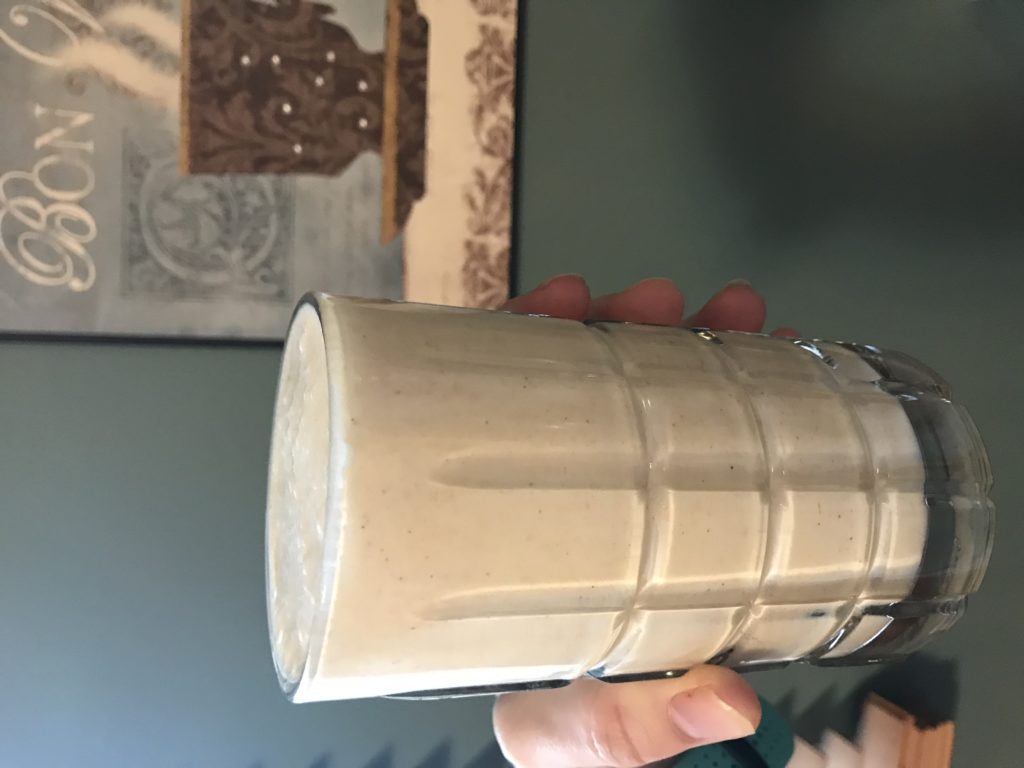 I have also been incorporating meals from HelloFresh. I've recently done some sponsored videos with them, so for anyone who wants to try their meals you can get 9-free meals and free shipping in your first month (purchase required) with the code: MBender9 at checkout, or just use my direct link: http://bit.ly/33WXC22
Here is a video review with some photos of the meals I made:
I hope that you all enjoy today's workout! I have plans to film more new workouts, including a new collaboration with Sean Vigue. The last few weeks have been crazy, finishing up the teaching semester, getting everything graded, and prepping for the holidays, but I'm hoping to get back to filming some great new workouts ASAP!
Melissa
PS You can find me on Social Media: @BenderFitness and on Facebook: @MelissaBenderFitness and Jesse is on Instagram: @BenderCrosby1
If you want to help support BenderFitness so we can continue to share and create Free Workouts, your donation is greatly appreciated: https://www.patreon.com/BenderFitness. 
PPS I recently created an Amazon Shop. It includes some "Must Have" workout equipment, kitchen tools, books I've enjoyed, fashions I love and fun household decor items. This is an affiliate link: that means BenderFitness makes a small commission when you purchase an item. If you would like to check it out you can do so here: www.amazon.com/shop/benderfitness
45 seconds cardio of choice, 50 seconds max reps: 15 Rounds
-Jump Rope
1. Singe Leg Hop Up (right)
-Jump Rope
2. Single Leg Hop Up (left)
-Jump Rope
3. Frogger Push Up
-Jump Rope
4. Single Leg Hip Thrust (right)
-Jump Rope
5. Single Leg Hip Thrust (left)
-Jump Rope
6. Tapping Warrior 3 (right)
-Jump Rope
7. Tapping Warrior 3 (left)
-Jump Rope
8. Side Plank Leg Lift (right)
-Jump Rope
9. Side Plank Leg Lift (left)
-Jump Rope
10. Leg/Hip Lift
-Jump Rope
11. Mountain Frogger
-Jump Rope
12. Crab Kick
-Jump Rope
13. Temple Tap Abs
-Jump Rope
14. Boat Swim
-Jump Rope
15. Burpee
Repeat 1-3X