Hi Everyone!
Welcome to our weekly workout schedule! We have some great workouts on the agenda this week! You can find the video playlist, and each individual workout breakdown below.
Our workouts this week range from HIIT to LIIT (Low Impact Interval Training) to Yoga. It's a well rounded workout week.
We were super busy this week, and didn't get to film any new workouts. I have some great routines headed your way soon though. I will share sneak peeks into the new workouts on Instagram and Facebook.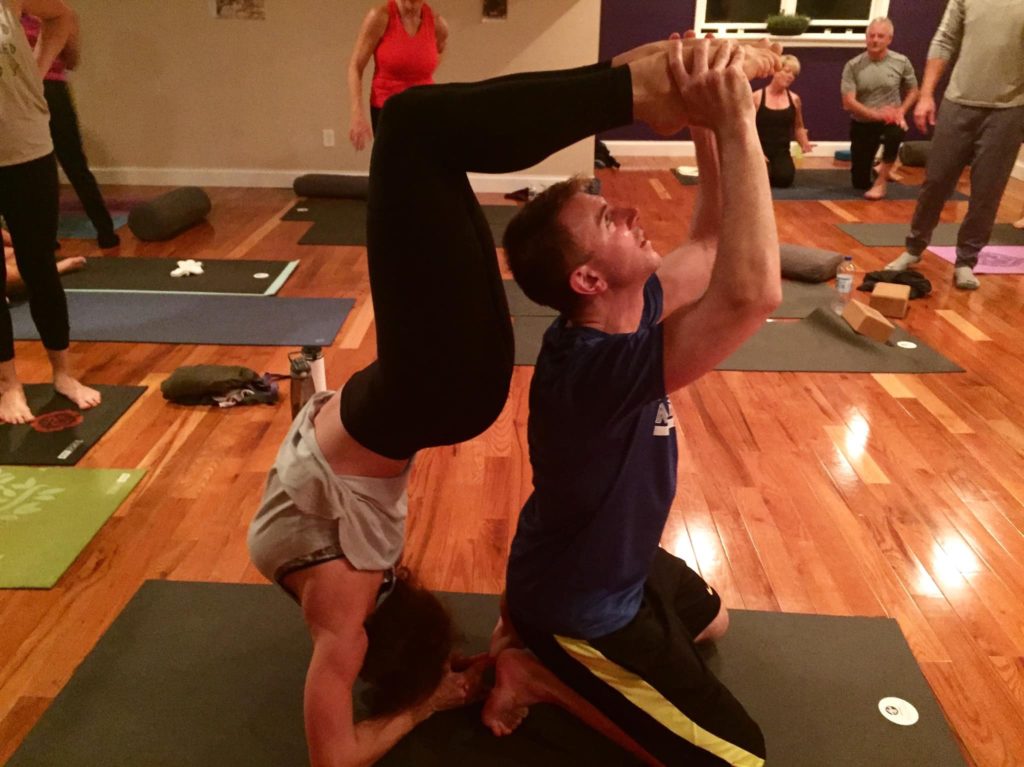 Jesse and I had a great date night out last week. We tried out a Partner Yoga class. It was such a wonderful switch to step out of the teaching role, and into the student role. Sometimes taking a break from teaching, rejuvenates me and let's me learn new ways of doing things. I firmly believe, that in order to be a good teacher, you must always be willing to learn.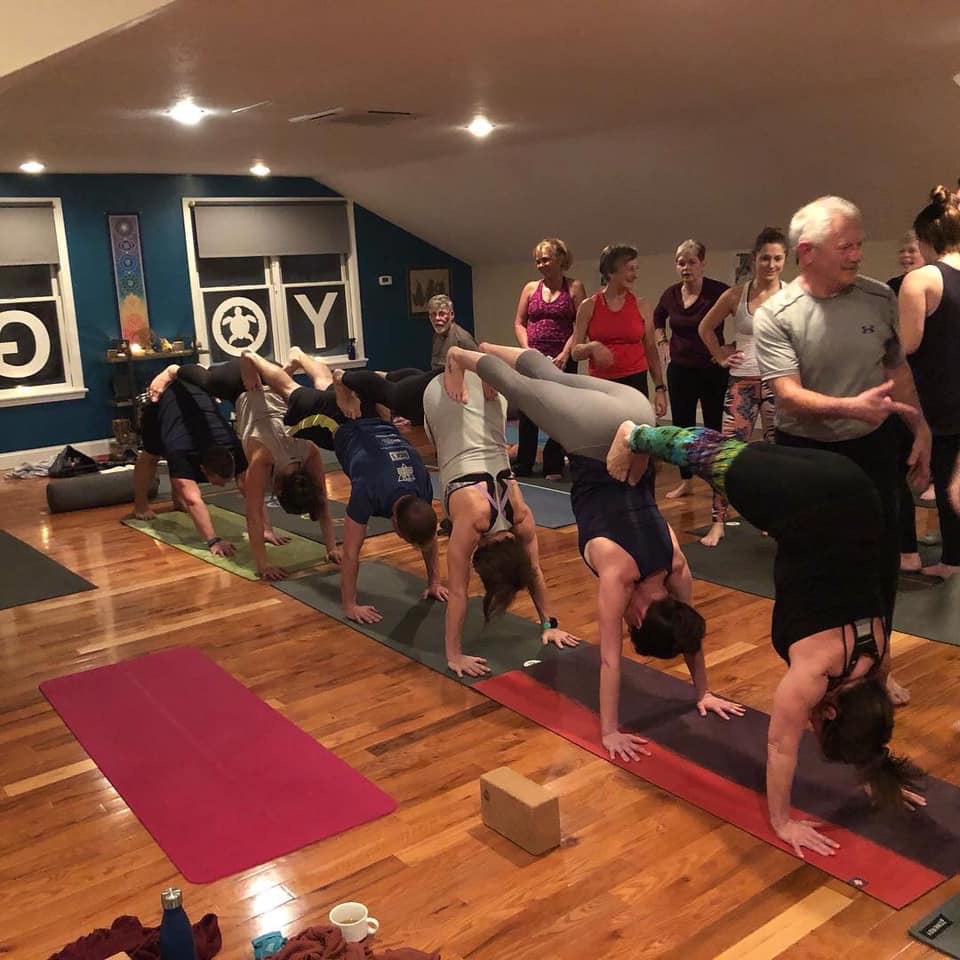 In my Kinesiology classes, I teach my Yoga students Partner Yoga 1-2X during the semester. It's a very fun way to play with yoga poses, learn more about the postures, and connect with the people around you. If you would be interested on seeing a video or photo tutorial with some partner yoga poses, please leave me a comment and let me know.
Bonus Challenge:
This week I am focusing on eating highly nutritious foods. For me, that means lots of vegetables, whole grains, lean meats, and seafood. I did a big grocery shopping haul this week, and I am trying some recipes from Chris Hemsworth and Elsa Pataky's new app: Centr. They just launched this week, but they have a free 7-day trial. I was very interested to see their nutrition plan, because it's not often that we get to see plan's that nutritionists create for celebrities.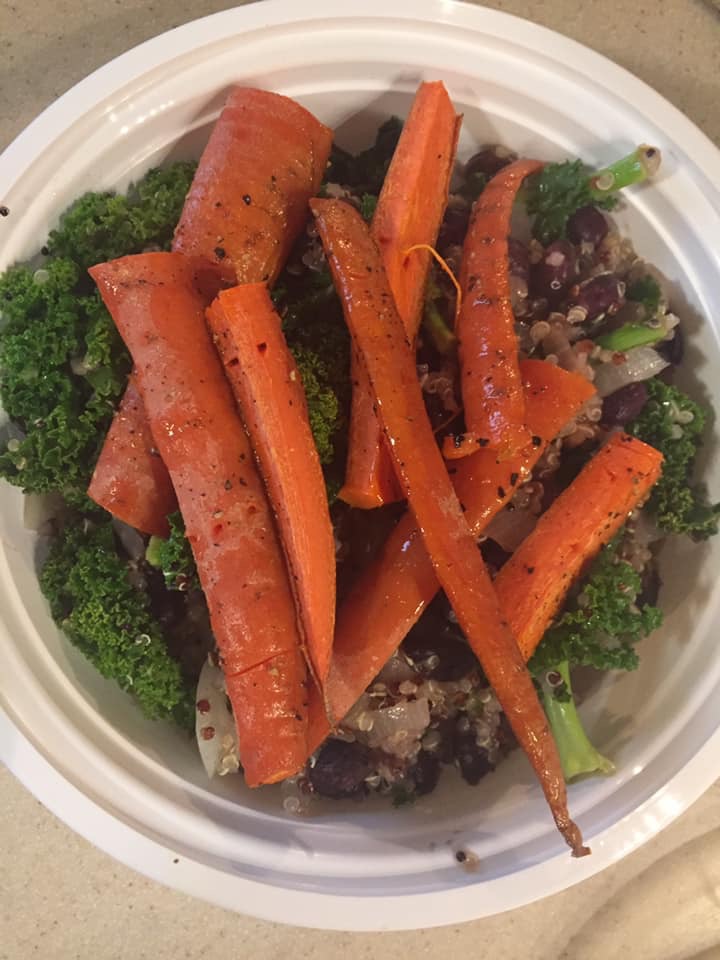 My goal this week is to do all home cooked meals (breakfast, lunch, dinner and snacks). I already have everything I need, and all meals planned, which makes it much easier to stick to that goal.
We are going out Thursday evening, so that might be the one day that I vary from the plan.
Have fun, and let me know what you think of the workout schedule for this week. Feel free to tag me on Instagram with your workout check-ins! I love cheering you on, and seeing you workout with me.
Let's get stronger together! Enjoy!
 Melissa
PS You can find me on Social Media: @BenderFitness and on Facebook: @MelissaBenderFitness and Jesse is on Instagram: @BenderCrosby1
PPS If you want to help support BenderFitness so we can keep bringing you new workouts, your donation is greatly appreciated: https://www.patreon.com/BenderFitness.
Workout 1:
Workout 2:
Workout 3:
Workout 4:
Workout 5:
Workout 6:
Workout 7:
Active Rest Day. Relax, take it easy. You can take a nice walk, but don't exert yourself too much. Let your body rest and recover.