Hi Everyone!
It's workout time! Grab a couple of dumbbells for today's workout. The workout video, and photo tutorial can be found below.
This is a fast workout, that utilizes compound exercises to give you a great burn in a short period of time.
If you don't have dumbbells, you can use something from around the house to add some resistance to your workout. Soup cans, or bottles of water are simple switches, and will help you activate your muscles a little bit differently than the body weight variation.
You have two options for today's workout. You can complete this video with me for Time and complete Max Reps in each Interval. The second option, is to complete each exercise for Reps instead of time. Select the number of Reps that is challenging for you. Aim for 10-20 Reps per exercise, with good form and minimal rest between exercises.
I have complete this routine both ways, and enjoyed each technique. If you have time, try a round for time, and a round for reps. You may be surprised at how it changes the challenge.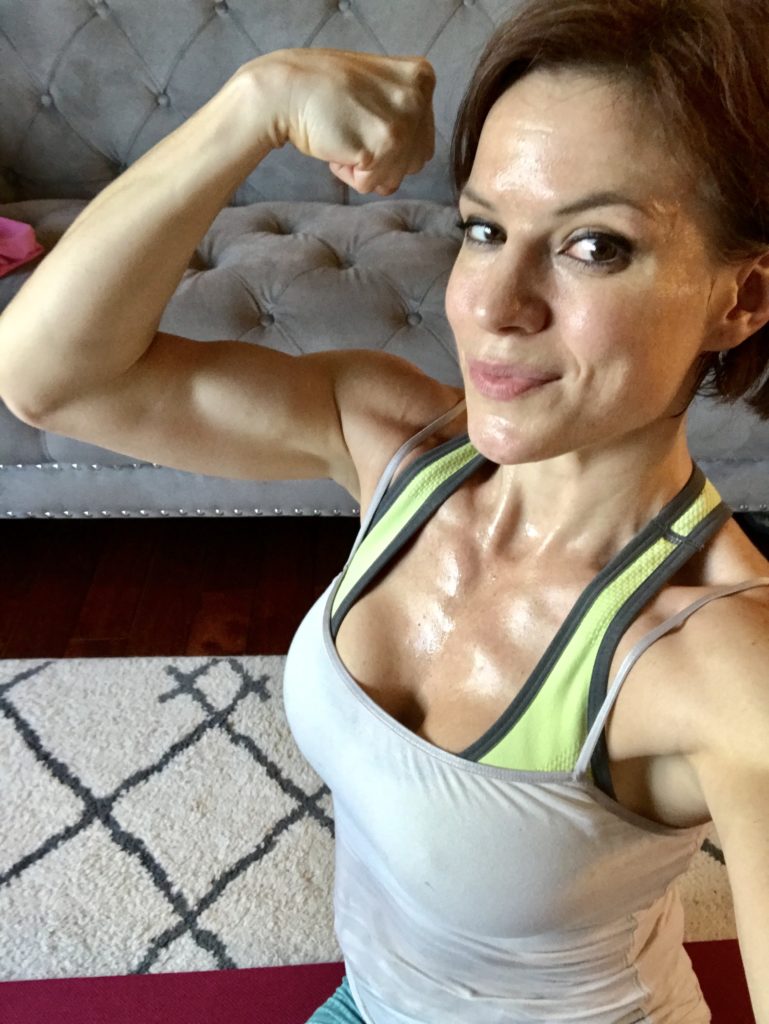 This isn't the only new workout I have for you this week! Keep your eyes out for a Brand new HIIT routine as well.
For the first time in a LONG time, I finally feel like I have been getting in consistent workouts. The results are obvious in my energy, mood, and overall drive. I encourage you to pay attention to the way you mentally and emotionally feel when you get in your workouts.
The benefits of exercise go beyond the obvious, physical benefits.
Set yourself a workout goal this week. My minimum goal is to get in 5 workouts, but I would love to get in 6. I will keep posting check-in and accountability posts on Instagram and Facebook. Get involved and let me know how you are doing!
Have fun with today's workout!
Melissa
PS You can find me on Social Media: @BenderFitness and on Facebook: @MelissaBenderFitness and Jesse is on Instagram: @BenderCrosby1
PPS If you want to help support BenderFitness so we can keep bringing you new workouts, your donation is greatly appreciated: https://www.patreon.com/BenderFitness. 
Set your interval timer for 10 Rounds of 10/50.
You can also do this workout for Reps. Aim for 10-20 Reps of each exercise with good form.
Squat and Press
Lunge and Lift-Right
Lunge and Lift-Left
Curtsy Lunge-Right
Curtsy Lunge-Left
Push-up Rows
Warrior Deadlift-Right
Warrior Deadlift-Left
Curl, Press, Tricep Drop
Rock the Boat Twist
Repeat this workout 1-3X.