Hi Everyone!
I am finally finding my groove again after being super sick with the flu. I haven't tried anything high impact yet. I have focused on stretching, and some simple exercises just to get my body used to moving again.
For those of you who haven't beed sidelined by sickness, I posted this throwback workout series yesterday: Arms and Legs Burnout Combo. As I ease back into filming, I am going to start with some Low Impact workouts. We will call it my LIIT (Low Impact Interval Training) Workout series.
I am working on an entirely new workout program that will combine HIIT, LIIT, Yoga and Strength Training. The goal of the program is to improve functional fitness and overall health and wellness. I want to also share a healthy eating plan to go with the program.
I need to get back to my routine, and work on re-building my immune system. I'm sure that I am exposed to a lot more sickness now, just by virtue of being a parent, but I still want to decrease my chances of catching future sickness as much as possible. Let's face it, getting sick is a part of life, but when we are healthy we can improve our bodies response to illnesses.
I am teaching another yoga course this semester, so I will be teaching yoga two times per week, and a Full Body Blast class one time per week. I plan on filming my Body Blast Workouts to share with you as part of my new series. I like to share with you guys exactly what I am doing with my workouts. Full transparency.
I hope you enjoy today's workout! Let me know what you think of my new workout series ideas.
Have fun!
Melissa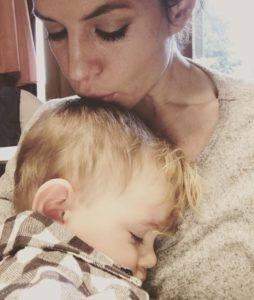 PS You can find me on Social Media: @BenderFitness and on Facebook: @MelissaBenderFitness and Jesse is on Instagram: @BenderCrosby1 
For my non-fitness related posts I am on instagram as @Melissa_Bender_Life
PPS If you want to help support BenderFitness so we can stay free and make our site more sustainable your donation is greatly appreciated: https://www.patreon.com/BenderFitness
Repeat 1-3X
High Knees Pushup to Lunge (alternating)
Jumping Jacks
Dead Bug Situp
Surfer Burpee
Leg Raise/Hip Lift
Mountain Climber
Lunge Kick-Right
Lunge Kick-Left
Supergirl Pushups (or Plank)
Tuck Jump
Kick Back-Right
Kick Back-Left
Pendulum Squat
Wood Chopper-Right
Wood Chopper-Left
Optional: Pair with 15-30 Minutes of Cardio