Hi Everyone!
Are you ready for today's workout? It only takes 10-minutes per round! Is 10 minutes too short for you? You always have the option to repeat it for a longer workout or pair it with a different workout routine. The great thing about short workouts is that you can modify them to fit your schedule and routine. Sometimes I get in one round of my workouts, other times I repeat it 3X. It's all about what is functional for your schedule.
You're in for some fun because Jesse is teaching today's workout. He has a great personality and energy. He usually makes me laugh a few times during the workout. If you hear giggling from behind the camera that's me. Grab a dumbbell if you have one. If you don't have access to equipment can do the exercises with body weight only.
This week I am focusing on filming more new workouts. I will also be posting a new running schedule. I did a 5K on Saturday, and several people on Facebook indicated that they would like to see a running schedule to pair with my workouts.
If you are interested in more information about running, or running specific workouts you can find more articles here: Bender Fitness Running Schedules and Workouts. You can also post any questions or comments below if you want to learn about a topic I haven't written about yet.
I think my IT Band has finally recovered! I will continue to stretch, and focus on staying healthy, but I had no issues during my race. That brings me so much joy! Being injured is a great exercise in patience, but I don't recommend it to anyone.
Have fun with today's workout!
Melissa
PS You can find me on Social Media: @BenderFitness and on Facebook: @MelissaBenderFitness and Jesse is on Instagram: @BenderCrosby1
PPS If you want to help support BenderFitness so we can get a babysitter (so we can film more often), new camera, new equipment & make our site more sustainable your donation is greatly appreciated: https://www.patreon.com/BenderFitness
1. Burpee
2. Twisting V-Up
3. Walk the Plank
4. Russian Twist
5. Superman Push-up
6. Oblique Drops (right)
7. Oblique Drops (left)
8. Frogger Push-up
9. Side Plank Hip Drop with Leg Lift (right)
10. Side Plank Hip Drop with Leg Lift (left)

Repeat 1-3X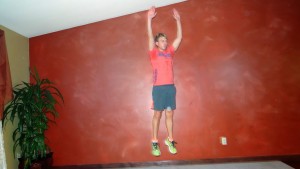 Burpee Jump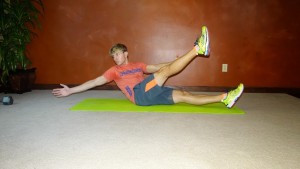 Twisting V-Up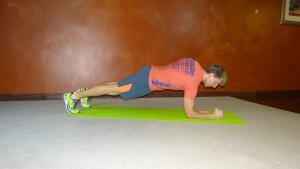 Walk the Plank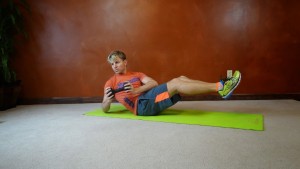 Russian Twist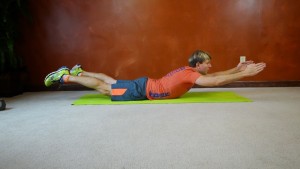 Superman Pushup (Part 1)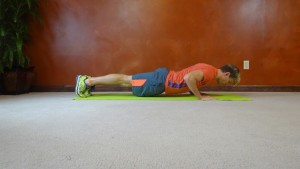 Superman Pushup (Part 2)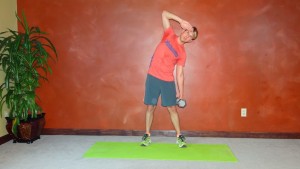 Oblique Drop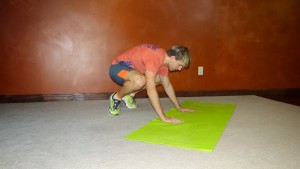 Frogger Pushup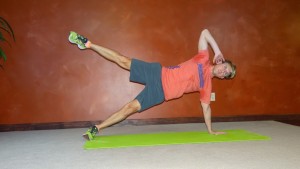 Side Plank Hip Drop with Leg Lift
SaveSave