Hi Everyone!
Are you ready to get sweaty? I really hope you said yes, because if you take me up on today's challenge you are guaranteed to be covered in sweat by the end of it!
My friend Sean Vigue posted this gem of a workout the other day, and I have been anxiously awaiting a chance to try it! The 100 Burpee Workout!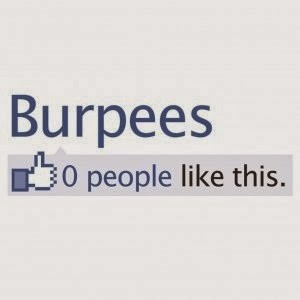 I know, many of you probably think I am crazy, but I just want to Burpee! It will burn, I will sweat, and I am going to get in one heck of a total Body Workout!
If I lost you at the word Burpee (but I really hope I didn't!) pick one of my other full body workouts for today.
Please check out Sean on Facebook and social media: @seanvigue and subscribe to his YouTube channel if you don't already! We have done several workout collaborations together, and he consistently puts out great material!
I am doing the challenge today too. I will let you guys know how I do! Post the number of reps you make it through in the comments below! Let's cheer each other on through this workout!
Melissa