Hi Everyone!
First of all, THANK YOU! This month we celebrate 5-Years of Free Workouts since the start of BenderFitness! That is huge, and we couldn't have done it without you! You guys have worked out with me through Graduate school as I went for my masters, through my first job as an Occupational Therapist, through my first NPC Bikini Competition, through my pregnancy, and most recently through the birth or my son and my postpartum fitness journey!
Cheers to (hopefully!) many more years of BenderFitness workouts!
If you already watched the video above, you know what my big announcement is. I have resigned from my full time position as an Occupational Therapist, and I am dedicating myself to BenderFitness. It might not sound scary to you, but it's pretty scary/exciting/exhilarating/terrifying to me! This website, and my fitness channel is my passion, and being able to pursue my passion is a dream come true.
With the birth of our son, Jesse and I had to face some realities about how much time we have. With both of us working full time, filming/editing/uploading/blogging, making the time commitment to BenderFitness and being able to spend time with our son was not going to be possible. We sat down and talked about it and we decided to make the leap into pursuing BenderFitness as a full time career for me (and hopefully one day for Jesse too!)
It's scary to give up a full time job, benefits, and a 401K, but I really believe that we can continue to make BenderFitness grow, and help people around the world live healthier lives. To help us achieve this goal I created a Patreon Fan Funding Page. It allows people to set up a monthly donation to help support our mission. We are not charging for our workouts. Our mission is to continue providing free fitness, but if you want to support that we greatly appreciate it. You can check out our page here: www.patreon.com/BenderFitness.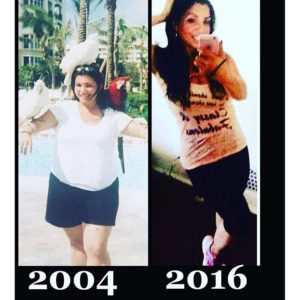 I also announced a collaboration with Rose from www.MyChangeforaTen.com We are doing a charitable Boot Camp to provide New Blankets to homeless people. Rose will be teaching one of my workout routines in LA on Saturday November 12th (more details to follow!) If you want to join her for the workout I will share the information as it is confirmed. I will also be doing a live broadcast of the workout for those of us that can't make it to LA. If you want to donate a new blanket you can send it to:
The Monday Night Mission
Att: Sean D. Oney
601 South San Pedro St
Los Angeles, CA 90014
Thank you to everyone for the support!
Melissa