Hi Everyone!
I hope you are ready for today's workout! Today's routine is a Full Body Fat Burn. This one is set up for Reps, but you can easily make it into a timed HIIT workout with your interval timer. Either technique will give you a great workout. If you go for Reps focus on keeping rest in between each exercise as minimal as possible.
Yesterday I shared the Shape Your Body Home Workout. If you haven't tried it yet, you can check it out now.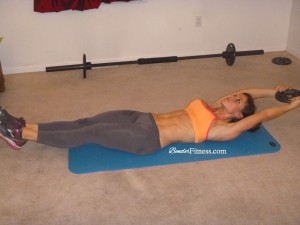 Tonight Jesse and I teach our last Group Yoga class of the semester. I am going to miss our class and students, but I am excited to have more time. I want to film more new workout to share with everyone, but with working full time, teaching, and preparing for baby there just hasn't been enough time!
I hope that you enjoy today's throw back workout! I will work on getting a new workout (or two!) posted this weekend.
Have fun!
Melissa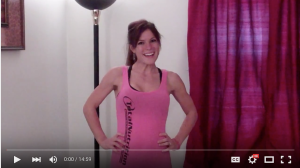 Beginner: 10 reps
Intermediate: 15 reps
Advanced: 20 reps
Or HIIT Style: 12 Rounds of 10/50.
Equipment: Something sturdy to step up on (chair, bench, step)
Stability Ball (Optional)
1. Side Step Up (right)
2. Side Step Up (left)
3. Plank Jack
4. Ball Pull Abs/Floor Pull
5. Ball Pull Butt/Floor Pull
6. Criss Cross Mountain Climber
7. Lunge Kick (right)
8. Lunge Kick (left)
9. Seated Leg Lift (right)
10. Seated Leg Lift (left)
11. Knee Tap Squat Jump
12. Bicycle Abs
Repeat 1-3X
Optional: Pair with 30-Minutes Cardio of Choice