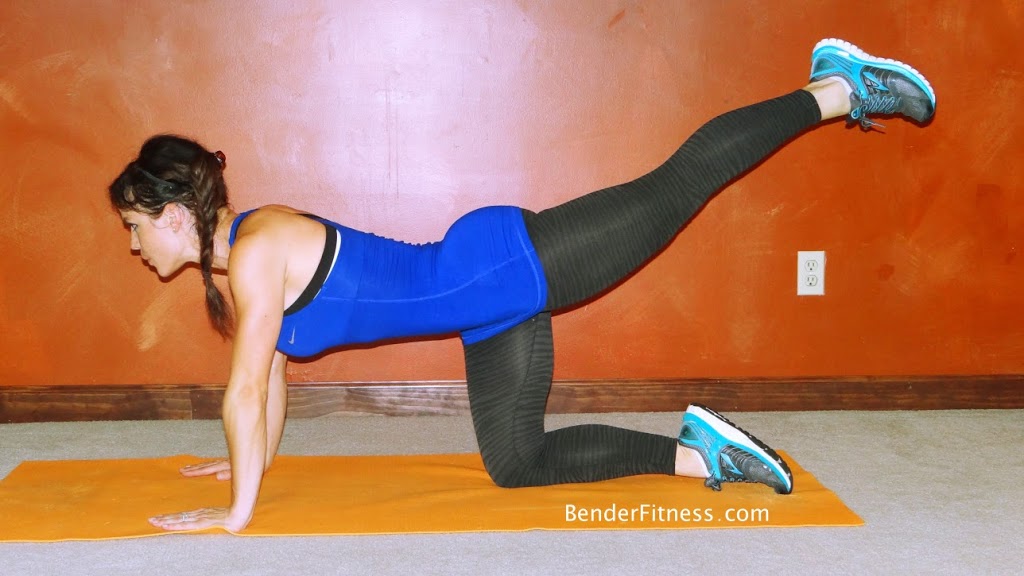 Hi Everyone!
This workout is low impact on your joints, but challenging. It is focused on strengthening and sculpting your midsection, butt and thighs. You can repeat this workout 1-4X.
I went through this workout once and ran 4 miles on the treadmill at incline .5 in 31 minutes and 39 seconds. I want to make sure I'm not to tired come race day.
You can do this alone or pair it with cardio.
Have fun! Don't forget to tag me on Instagram, Twitter or Facebook(@BenderFitness and #BenderFitness) if you're following along!
Melissa

Equipment: Gymboss Interval Timer set to stopwatch for time.

Reps:
Beginner: 10 reps
Intermediate: 15 reps
Advanced: 20 reps
1. X-Plank
2. Hydrant Extension (right)
3. Hydrant Extension (left)
4. Lunge to Warrior III (right)
5. Lunge to Warrior III (left)
6. Down Dog-Plank-Up Dog
7. Modified Side Plank Reach (right)
8. Modified Side Plank Reach (left)
9. Leg Series (right)
10. Leg Series (left)
11. Crossed Twisting Sit-up (right)
12. Crossed Twisting Sit-up (left)

Repeat 1-4X