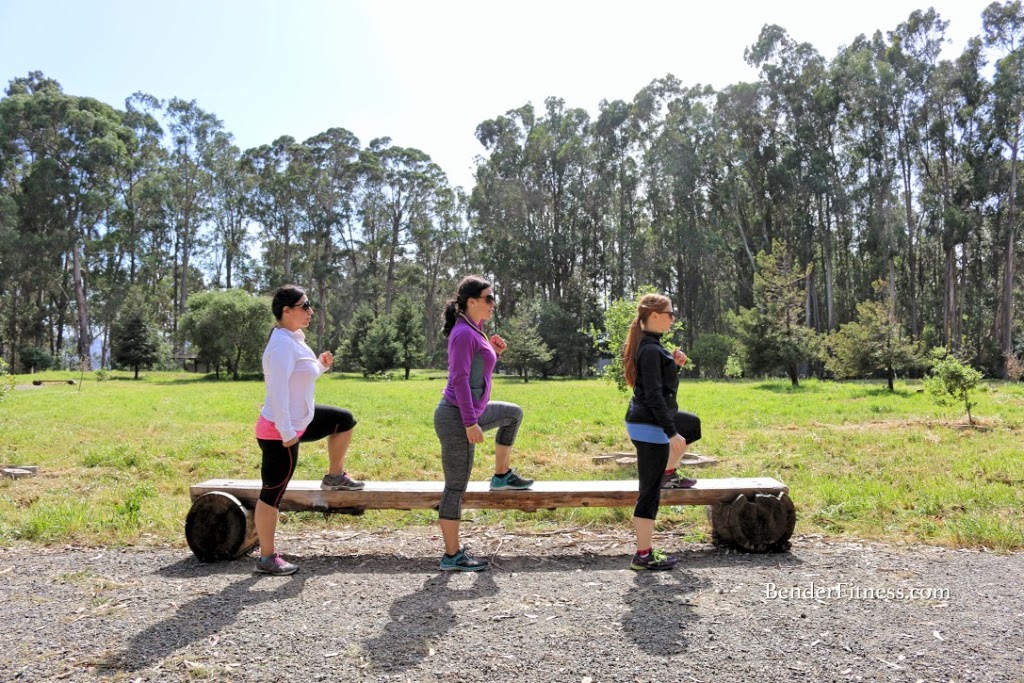 Hi Everyone!
Today's workout is a quick 4-Minute Lower Body Burn. Although one round only takes 4-Minutes it is very challenging! This routine works your lower body in all planes of motion, and activates all of the muscles of your glutes, thighs and calves. Push yourself to get your maximum number of repetitions during the workout and you will also reap the cardiovascular benefits of this workout.
For today's workout I am joined by Rose & Nicole. Prior to doing this workout, Nicole and I ran 5K (3.1 Miles), and Rose and I did a 2 mile run. You can add running to this workout, complete it on it's own, or pair it with the cardio video below.
We had an amazing Fitness Week in San Francisco and this is the last workout we filmed together.
I love sharing fitness with my friends! Nicole hit her goal 5K time during our run, and Rose completed her first 5K run without stopping to walk. It felt amazing to help them achieve some of their fitness goals.
Have fun with this workout!
Melissa
Equipment: Gymboss Interval Timer set for 4 Rounds of 10/50, and a Bench or Sturdy Surface to Step On.
1. Sit to Jump Squat
2. Side Step Up Leg Lift (Right)
3. Side Step Up Leg Lift (Left)
4. High Knees Toe Tap

Repeat 1-5X
Optional: Pair with 30 Minute Run or Complete Quick Fit Cardio Workout (below) 1-3X
Quick Fit Cardio Workout:
Beginner: 10 reps
Intermediate: 15 reps
Advanced: 20 reps
-High Knees 30 second intervals

Equipment: Dumbbell


1. High Knees
2. Toe Touch Plank
3. High Knees
4. Squat Press
5. High Knees
6. Lunge Jump
7. High Knees
8. Elevator Knee Plank (right)
9. High Knees
10. Elevator Knee Plank (left)

Repeat 1-3X