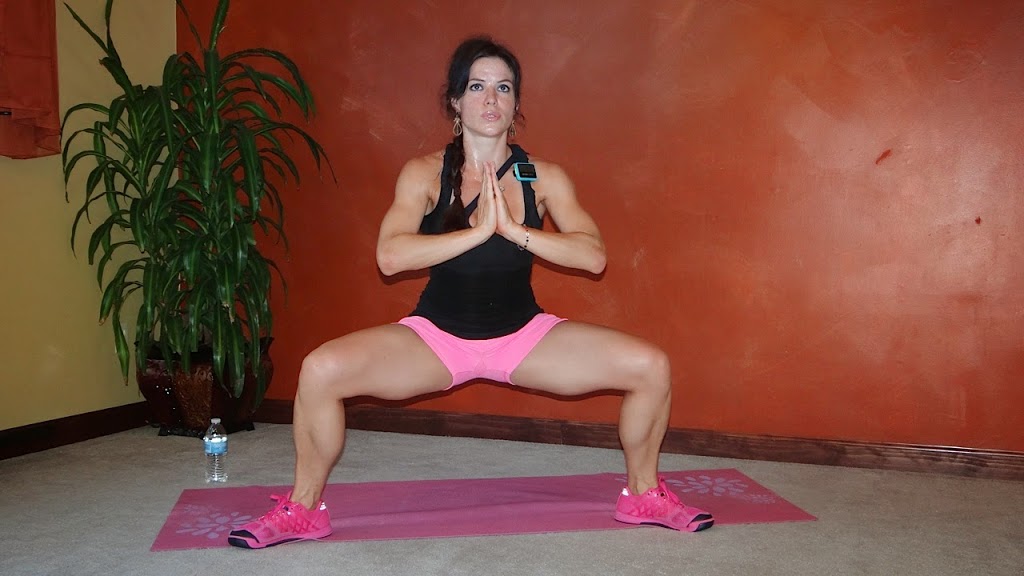 Hi Everyone!
One round of this workout takes 15 minutes to complete. This routine combines static and dynamic exercises to challenge your body and muscles in different ways.
I repeated this workout 2X and paired it with a 4 mile easy paced run outside.
Jesse and I were at the Arnold Classic all weekend so we weren't able to film any new workouts, but we are getting back to filming tonight! So check back and we will be ready to go with some brand new routines!
Don't forget to check in on Facebook, Instagram, or Twitter to let me know how you're doing! I have been seeing some great check in posts!

Melissa

Equipment: Gymboss Interval Timer set for 15 rounds of 10/50.
1. Plank
2. Windshield Wiper Plank
3. Heel Tap Plank
4. Goddess Pose
5. Plie/Goddess Jumps
6. Burpees
7. Leg Raise Hold
8. V-Ups
9. Temple Tap Abs
10. Chair Pose (hold)
11. Chair Taps Twist
12. Squat Jumps
13. Down Dog (hold)
14. Dive Bombers
15. Cheek to Cheek