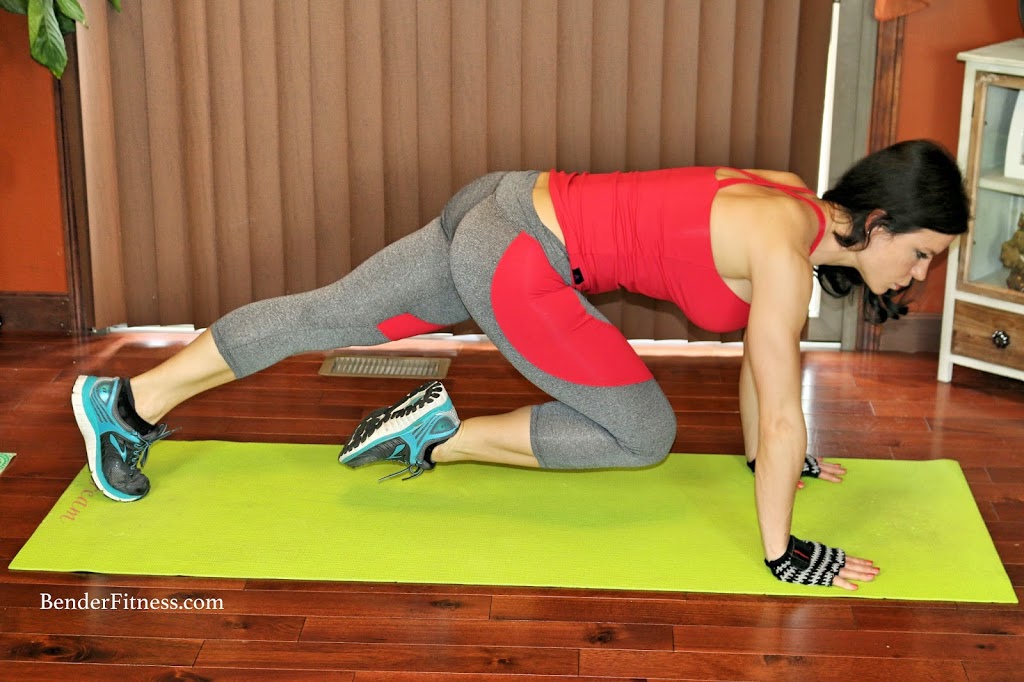 Hi Everyone!
I have a great workout for you today! This is a full body workout that incorporates weights and body weight exercises. It will help you burn fat, build lean muscle, and shape your entire body.
In today's workout I used a 75 lb barbell. If you don't have a barbell, you can use dumbbells, or complete the exercises with body weight. If you don't have weights, but you want to increase the challenge you can find something around your house (water jugs, canned food, etc). If you get creative with your weights, tag me in your photos on Instagram or Facebook. It helps others come up with new ideas!
Today's Fitness Fashion is a sneak peek from Affitnity's newest line. One of the perks of being an Ambassador is getting the latest fashion before it's even released for sale! The other perk is that BenderFitness fans always get 15% off of their total purchase with the code: BenderFitness at check out. There are several other brand new styles that I can't wait to wear this week! It might sound silly, but new workout clothes motivate me to work out.
Let me know what you think of the workout!
Melissa
Click the link to get your own Gymboss Interval Timer!
Set your time for 18 Rounds of 30/50.
-Deadlift
1. High Knees
-Deadlift
2. Diagonal Leg Cross (right)
-Deadlift
3. Diagonal Leg Cross (left)
-Deadlift
4. Scissor V-Ups
-Deadlift
5. Mountain Climbers
-Deadlift
6. Squat Jumps
-Squat & Press
7. High Knees
-Squat & Press
8. Chair Pose
-Squat & Press
9. Mountain Climbers
-Squat & Press
10. Crunch & Tap
-Squat & Press
11. L-Leg Lifts (right)
-Squat & Press
12. L-Leg Lifts (left)
-Romanian Deadlift
13. High Knees
-Romanian Deadlift
14. Tuck Jump
-Romanian Deadlift
15. Pushup to Side Plank
-Romanian Deadlift
16. Knee Drop Plank
-Romanian Deadlift
17. Mountain Climbers
-Romanian Deadlift
18. Frogger to Wide Leg Pushups

Repeat 1-3X
Optional: Pair with 20-30 Minutes of Cardio.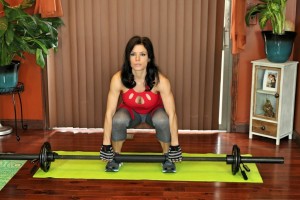 Dead Lift: Part 1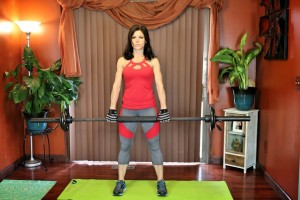 Dead Lift: Part 2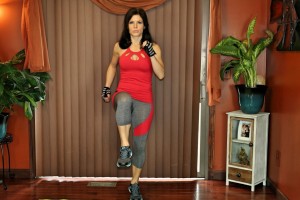 High Knees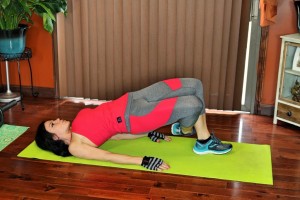 Diagonal Leg Cross: Part 1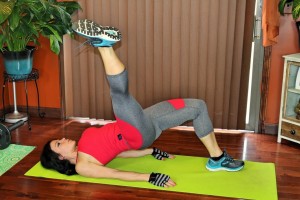 Diagonal Leg Cross: Part 2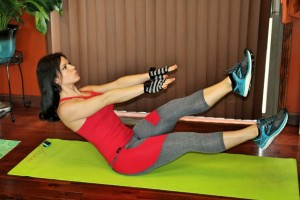 Scissor V-Up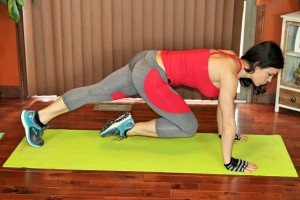 Mountain Climber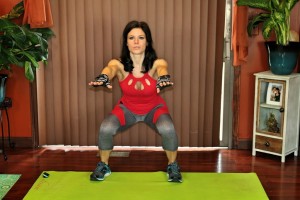 Squat Jump: Part 1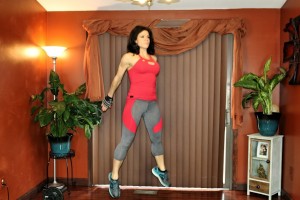 Squat Jump: Part 2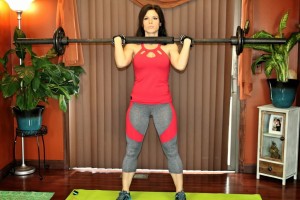 Squat & Press: Part 1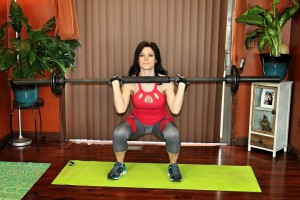 Squat & Press: Part 2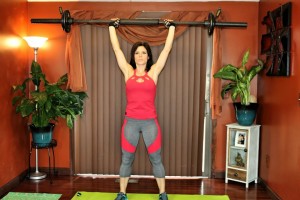 Squat & Press: Part 3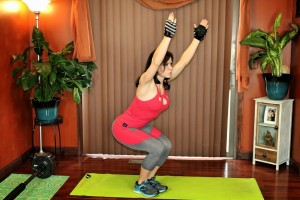 Chair Pose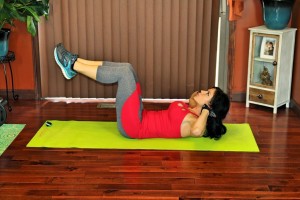 Crunch & tap: Part 1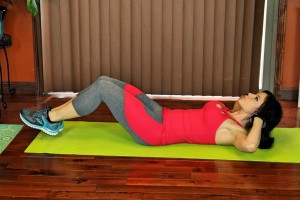 Crunch & tap: Part 2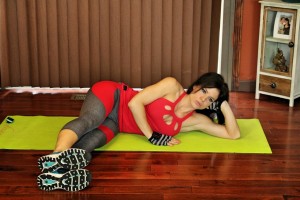 L-Leg Lift: Part 1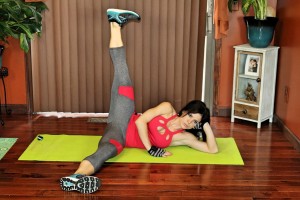 L-Leg Lift: Part 2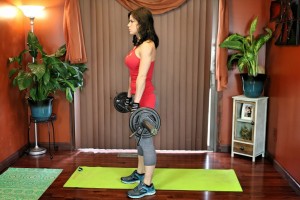 Romanian Deadlift: Part 1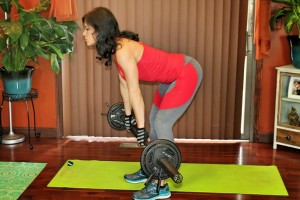 Romanian Deadlift: Part 2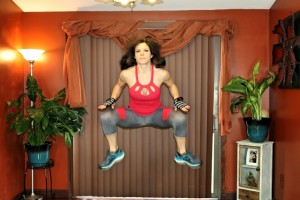 Tuck Jump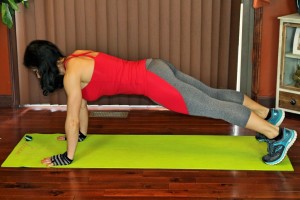 Pushup to Side Plank: Part 1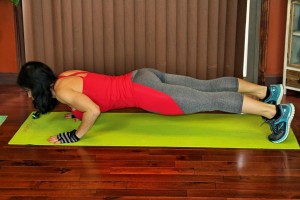 Pushup to Side Plank: Part 2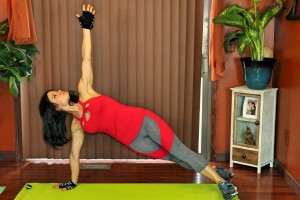 Pushup to Side Plank: Part 3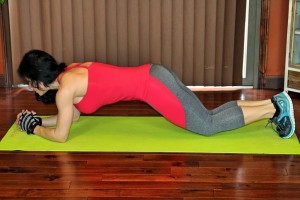 Knee Drop Plank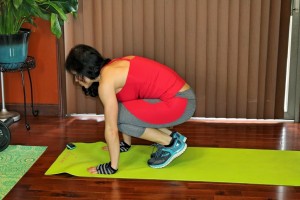 Frogger to Wide Leg Pushup: Part 1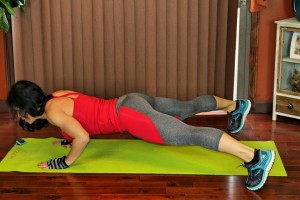 Frogger to Wide Leg Pushup: Part 2