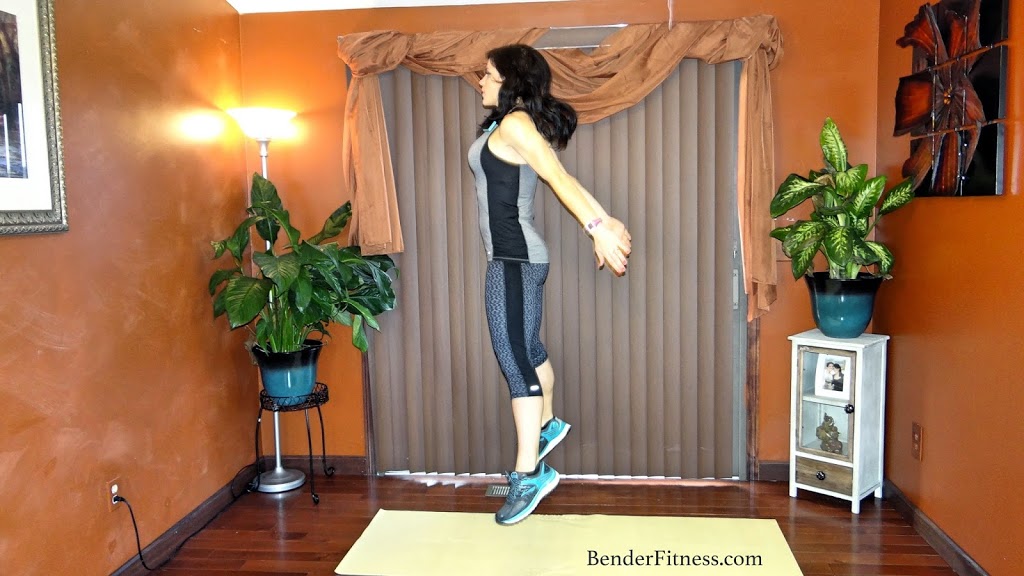 Hi Everyone!

Today's workout is a Full Body 20 Minute HIIT Workout! I teach Boot Camp classes on Tuesday night's so I will be teaching 2 rounds of 20 Minute Full Body HIIT. It is a great burn, so hopefully you all like it as much as I did! 

Remember to push yourself through the workout. Work at a pace that challenges you, but always focus on maintaining good form throughout the exercises. 

In this workout I incorporated a difficult move: Pistol Squats. I demonstrate using a chair for balance. When practicing this move, go as low as you can while still being able to press through the heel to stand. If it's too difficult (it's a tough one!) you can sit on the chair, extend one leg in front of you and stand. Continue alternating sides. 

Remember, there is always a way to modify an exercise. If you use modifications you are helping your body build strength for the more difficult variations. 

Today is Day 3 of my workout schedule for the week:

Day 1: Jump Rope Workout (Repeat 1-3X or Pair with Another Workout of Choice)
Day 2: 10 Minute Stability Ball Workout (Repeat 1-3X, Pair with Jump Rope Workout 1X, or video of Choice)
**Day 3: 20 Minute HIIT Fat Burn (Repeat 1-3X)
Day 4: Rest or Easy Day
Day 5: Jump Rope, Stability Ball & 20 Minute HIIT Workout (40 Minute Full Body Workout.)

Have fun with today's workout! 
Melissa

PS Does anyone else have sore calves from the jump roping? 
Equipment: Gymboss Interval Timer set for 15 Rounds of 30/50 and a Chair or Bench. 
-Squat/Lunge Jump
1. Warrior III (right)
-Squat/Lunge Jump
2. Warrior III (left)
-Squat/Lunge Jump
3. Hydrant (right)
-Squat/Lunge Jump
4. Hydrant (left)
-Squat/Lunge Jump
5. Alternating Pistol Squat Hop (*Check the post above for modification)
-High Knees
6. Angel Abs
-High Knees
7. Side Plank Reach (right)
-High Knees
8. Side Plank Reach (left)
-High Knees
9. Down Dog Hop (right)
-High Knees
10. Down Dog Hop (left)
-X-Jumps
11. Plank Walkout
-X-Jumps
12. Dips
-X-Jumps
13. Decline Spiderman
-X-Jumps
14. Side Plank Back Reach (right)
-X-Jumps
15. Side Plank Back Reach (left)

Repeat 1-3X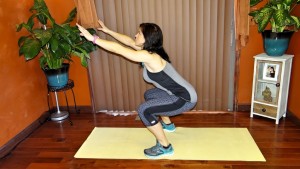 Squat Jump: Part 1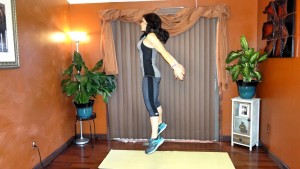 Squat Jump: Part 2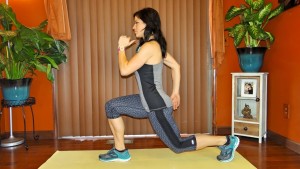 Lunge Jump: Part 1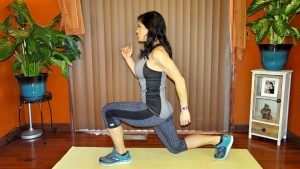 Lunge Jump: Part 2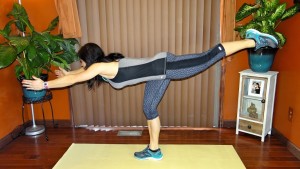 Warrior III: Left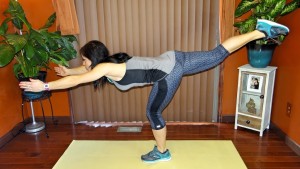 Warrior III: Right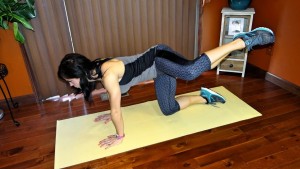 Hydrant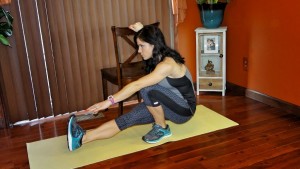 Pistol Squat with Chair Balance: Part 1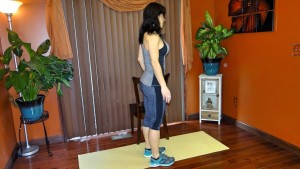 Pistol Squat with Chair Balance: Part 2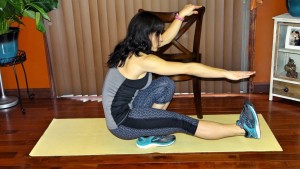 Pistol Squat with Chair Balance: Part 3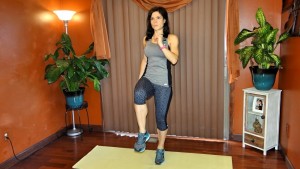 High Knees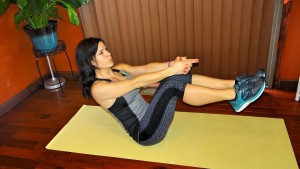 Angel Abs: Part 1 (Center)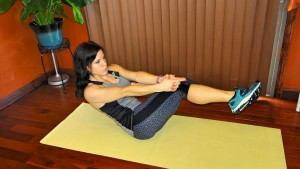 Angel Abs: Part 2 (Drop Left)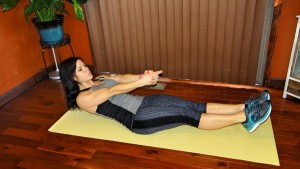 Angel Abs: Part 3 (Extend)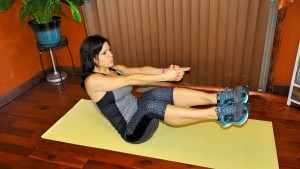 Angel Abs: Part 4 (right)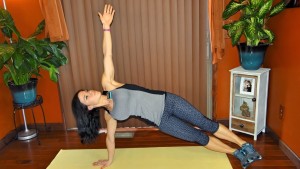 Side Plank Reach: Part 1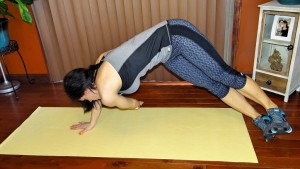 Side Plank Reach: Part 2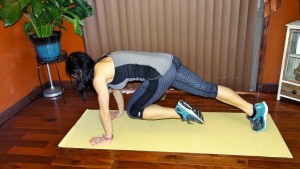 Down Dog Hop: Part 1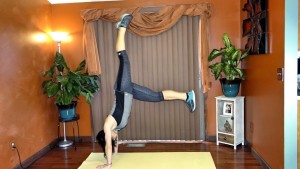 Down Dog Hop: Part 2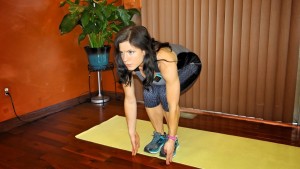 X-Jump: Part 1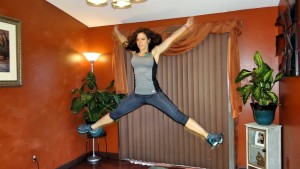 X-Jump: Part 2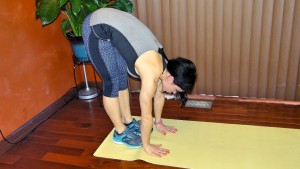 Plank Walk Out: Part 1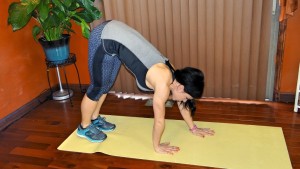 Plank Walk Out: Part 2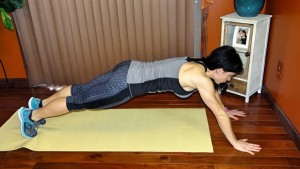 Plank Walk Out: Part 3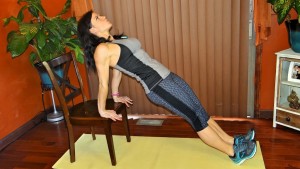 Dip: Part 1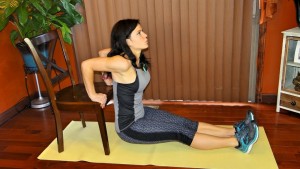 Dip: Part 2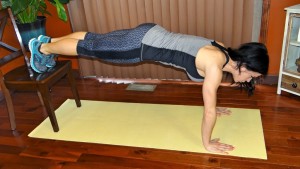 Decline Spiderman: Part 1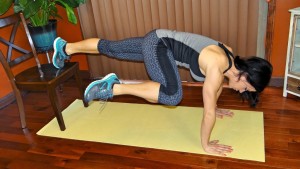 Decline Spiderman: Part 2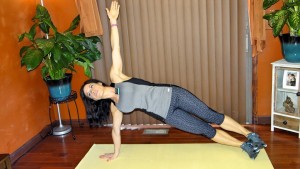 Side Plank Back Reach: Part 1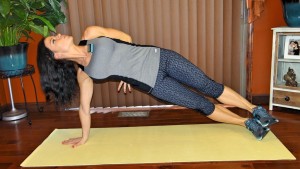 Side Plank Back Reach: Part 2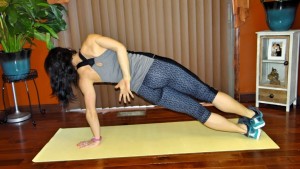 Side Plank Back Reach: Other Side