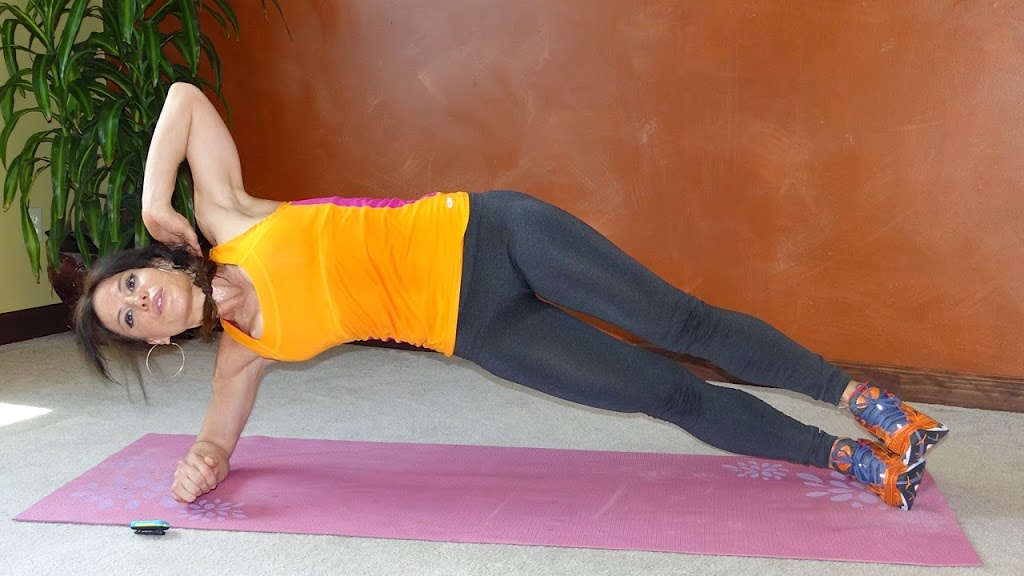 Hi Everyone!

This workout is focused on strengthening and tightening the core. When building a core workout it is important to remember to work your body from every angle. Each muscle works in a different plane of movement, so to effectively strengthen each muscle you need to complete exercises in each plane.

There will be a new workout today. I picked up another overtime shift so it won't be up until early this evening.

Don't forget you can also find me on Facebook, Instagram or Twitter. The check in posts are a great way to stay motivated and on track. 🙂

Have fun!
Melissa

Equipment: Gymboss Interval Timer set for 15 Rounds of 10/50.
1. Frogger
2. Heel Tap Abs
3. Plank Knee to Elbow
4. Snow Angel V-Up
5. Heel Tap Plank
6. Temple Tap Abs
7. Mountain Climber
8. Hip Lift Hook
9. Shoulder Tap Pushups
10. Reverse Plank Leg Lift
11. Cross Donkey Kick
12. Singel Leg Boat Kick
13. Plank Crunch Pushup
14. Side Plank Hip Lift (right)
15. Side Plank Hip Lift (left)

Repeat 1-3X