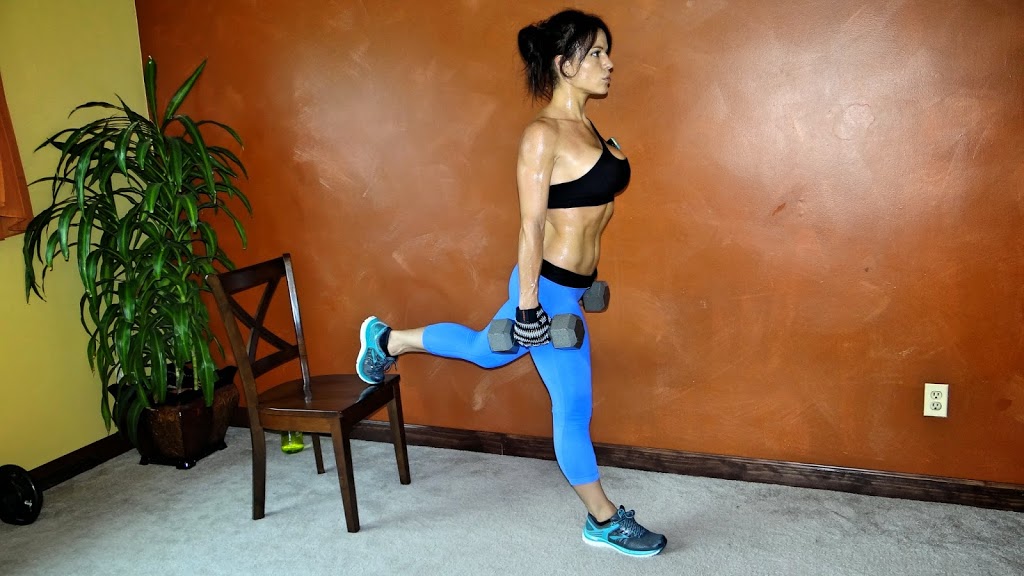 Hi Everyone!
Today is Day 25 of the Diet Bet Challenge!
I hope you're ready to sweat and bring that jump rope out again today (an invisible jump rope is fine too)! Today's workout is a great fat burner that targets the lower body. This routine incorporates some of my favorite butt-lift moves. If you wanter a rounder, perkier derriere you will like this workout.
In this workout I used two 20 pound dumbbells, a jump rope and a chair. If you aren't ready to add weight you can do this exercises with body weight only. If you want to add weight, but don't own any you can get creative and use a milk jug or other household items. If you are getting creative, just beware that the weight distribution will be different so it may be more challenging.
For those of you without a jump rope you can do rope-less jumping, high knees or mountain climbers. Pick an exercise that will keep your heart rate going, and have you working up a sweat.
I hope you enjoy today's workout!
Melissa
Click the link to get your own Gymboss Interval Timer!

Set your Interval Timer for 15 rounds of 10/50.

1. Jump Rope
2. Burpee
3. Jump Rope
4. Warrior Deadlift (right)
5. Jump Rope
6. Warrior Deadlift (left)
7. Jump Rope
8. Bulgarian Split Squat (right)
9. Jump Rope
10. Bulgarian Split Squat (left)
11. Jump Rope
12. Single Leg Sit to Stand (right)
13. Jump Rope
14. Single Leg Sit to Stand (left)
15. Jump Rope

Repeat 1-4X