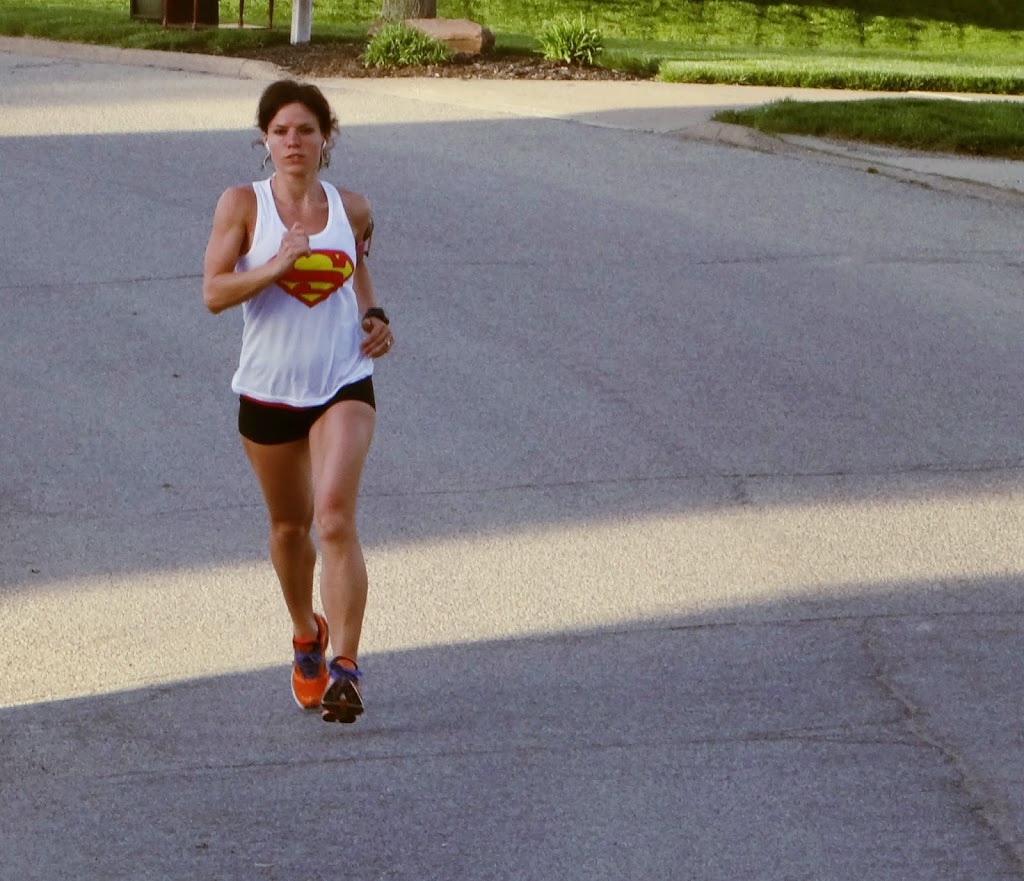 Hi Everyone!

Yesterday I kept it simple and had a cardio day (If you're not a runner check out the cardio HIIT workout below!) Jesse took our nephew to the movies, so I moved my Lower Body Workout day so we could stay consistent and get it filmed to share here. (That will be posted later tonight or early tomorrow morning before I head off to work.)

I should have taken my run outside to take advantage of the sunshine (it's been a wacky summer, and it seems to be cool and rainy most of the time), but instead I hopped on the treadmill so I could finish the book I was reading and get my workout done at the same time.

I did a 3 mile run, followed by 2 miles of walking. It took about 24 minutes for the run, and 28 minutes for the walk (total workout time 52 minutes). I meant to do a 5 minute walk as my cool-down, but I got caught up in my book and stayed on longer.

The workout below is more intense than the run I did yesterday, but it's a great cardio challenge. It's a workout that I like to go back to periodically as a fitness check point. I like to keep track of my reps and then try to increase the number I get in during each 50 second interval. It's fun and motivating to compete with yourself.

Enjoy the workout!
Melissa




Click the link to get your own Gymboss Interval Timer!

Set your Interval Timer for 15 rounds of 10/50.
High Knees
Jump Kick Right
Jump Kick Left
3-way Double Mountain Climber
High Knees
Squat Jump
Mountain Climbers
Lunge Jumps
Lunge Kick (right)
Lunge Kick (left)
High Knees
Surfer
Burpee
Low Jacks
Pendulum
Repeat 1-3X