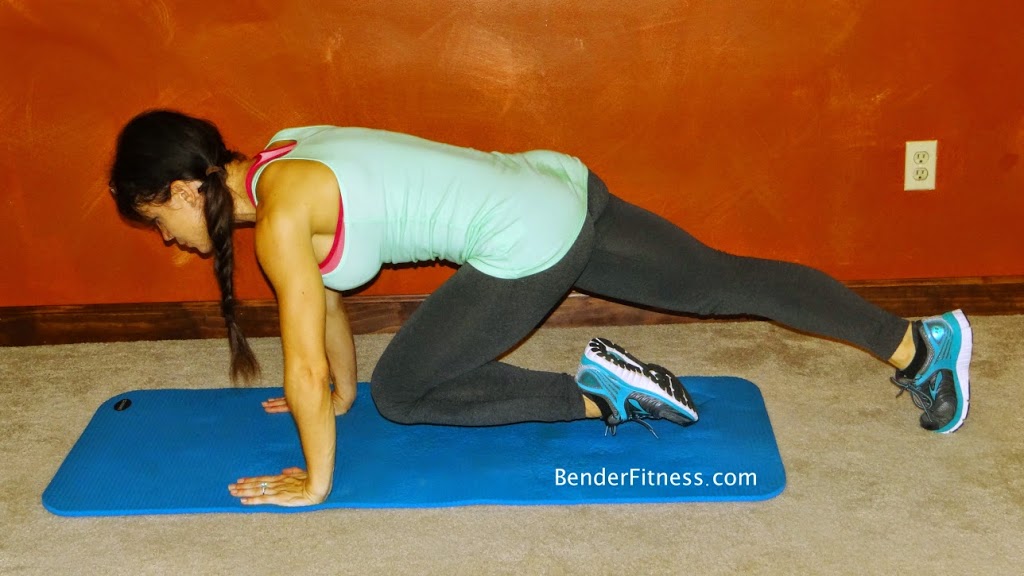 Hi Everyone!
I finally have time to play catch-up and get some stuff posted here! Sorry for going MIA, it's been a busy few days! I am really looking forward to getting back on track with my workouts. I have been having trouble making time for them. 
I will point out that I said "making time." I could have fit them in (15 Minute HIIT anyone?) Starting today I am re-commiting to making time for my workouts, and my blogging. Expect to see more workouts from me this week. 
For this quick, core workout, one round takes 5 Minutes. This is a great workout to repeat, to do if you are in a time crunch, or to use as a core interval in-between rounds of another workout. 
This is a great core workout for runners. I will also be posting it on my running blog: www.BenderRunning.com. 
Have fun! Check back later for more NEW workouts, and a few recipes that I have been waiting to share. 🙂
Melissa
Click the link to get your own Gymboss Interval Timer!

Set your Interval Timer for 5 rounds of 10/50.  

1. Mountain Climber
2. Heel Tap Abs
3. Single Leg Pushup
4. Bicycle
5. V-Ups

Repeat 1-5X