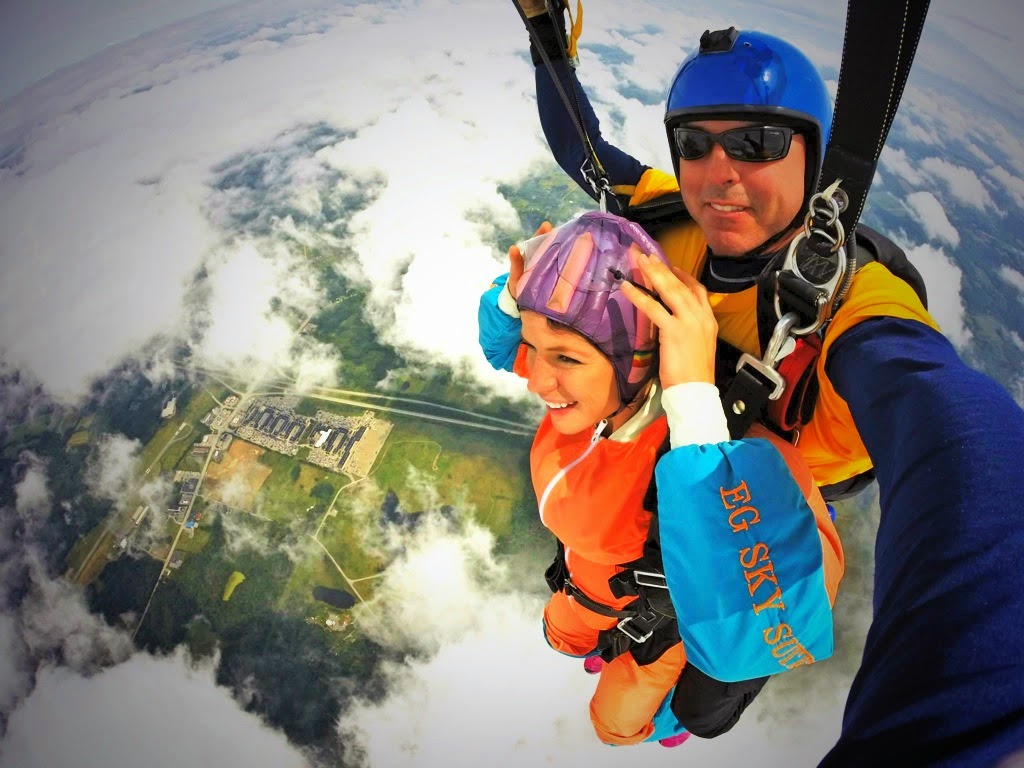 Do you have a Bucket List? If you don't you should make one. It is a great strategy for improving your life satisfaction and happiness. 
Having a list can help you make your goals a reality. They can be big or small. Crazy or mundane. It doesn't matter what you put on your list, as long as it's something important to you, that you want to do before you die. 
A Bucket List is a reminder of the things that are important to you. You won't feel like life is passing you by when you reflect on all of the experiences you have had (and are going to have!)
My bucket list is ever changing. I love adventures, life experience and travel. To me those elements are imperative to a happy life. 
Last weekend I got to cross Skydiving off of my bucket list. For my sister's birthday I wanted to do something exciting. I offered her a list of options, and to my delight she chose skydiving. Jesse and Jason didn't want to miss out, so the four of us embarked on our newest adventure.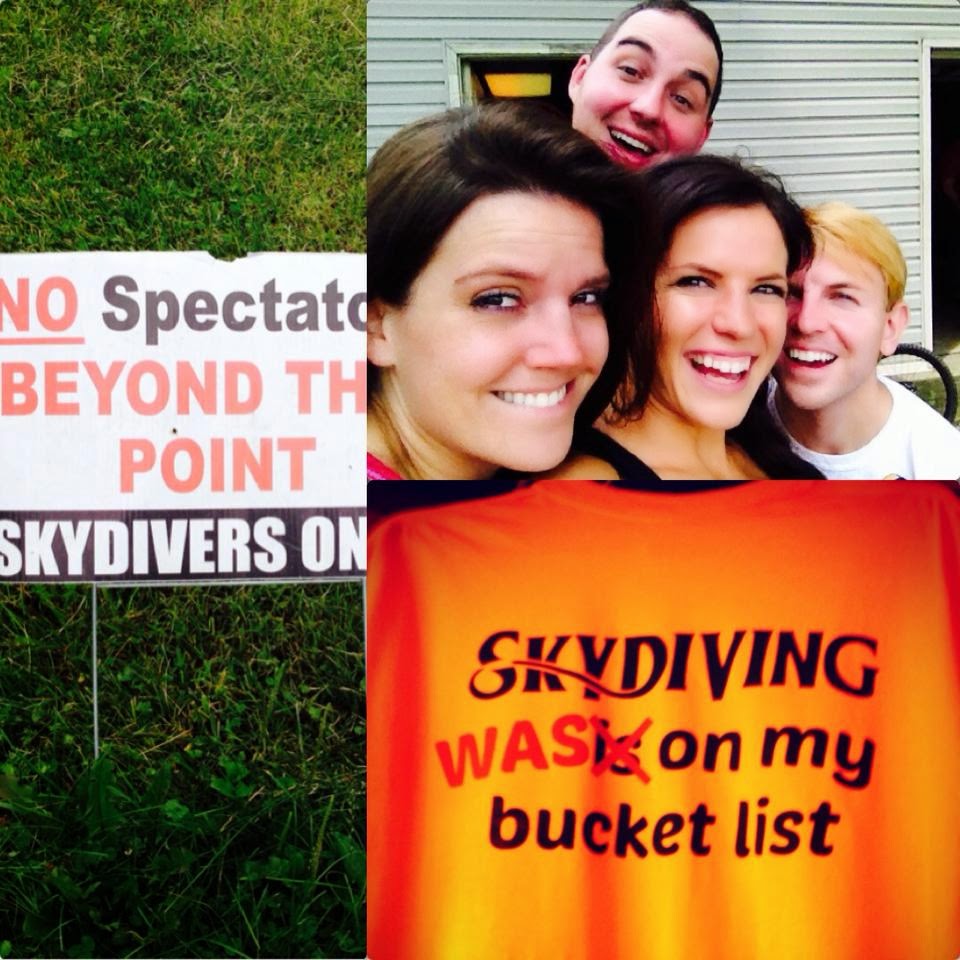 We went to SkydivePA for our jump. We all jumped tandem (attached to an instructor). My instructor's name was John, and he did a great job of making sure I knew what to expect each step of the way. He also took my photos/video as we jumped. The entire staff was friendly and knowledgable. If you're ever in PA and feel the urge to have a life experience you should check out SkydivePA.
I loved the Free Fall. It was amazing, fun and exhilarating. Once we were under the canopy it became surprisingly still and quite. It was serene and meditative. I had a feeling of complete calm and presentness that I associate with particularly zen running or yoga experiences.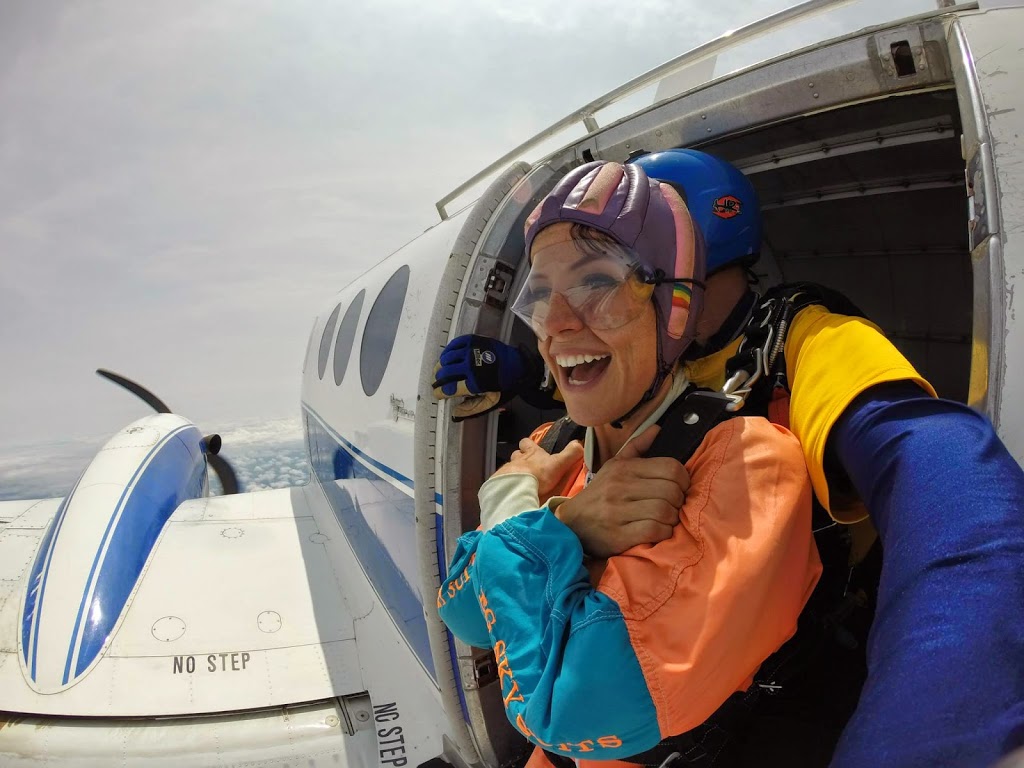 One of the major goals of yoga and meditation is to increase presentness and focus on the moment you are living in. During that time you exist in the moment, and have no worries about the past or future. That was my experience of skydiving. When you watch the video below you will see that I couldn't stop smiling.  I was so thrilled to be having that experience that I wanted to focus on every second of it. 
If you've ever though about Skydiving I highly recommend it. Everyone in our group loved it, and wants to go again. I would love to do the training classes. The word "Amazing" doesn't do justice to the experience. 
I hope you all enjoy the pictures and video! I'd love to hear what's on your bucket list. Post in the comments below or tag me on Facebook, Instagram or Twitter.
Melissa